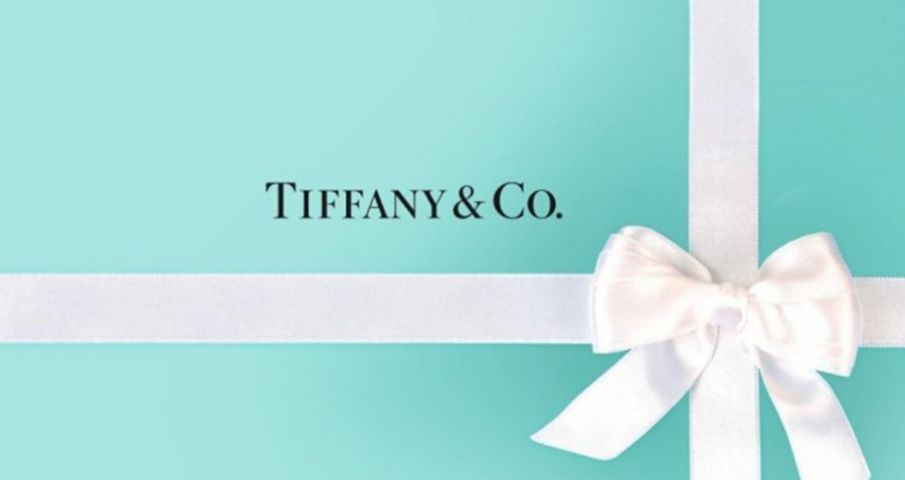 When Tiffany's celebrates its 175th anniversary next year, it will do so as a full-fledged member of the Flatiron district, complete with new corporate headquarters at 200 Fifth Avenue. The history of the company, however, reveals that this is not the first link between the Tiffany name and Flatiron.
Tiffany today is a publicly owned $3.1 billion business whose jewelry, sterling silver, china, crystal, stationery, fragrances and accessories have made it an international symbol of luxury, taste and craftsmanship. At the end of fiscal 2010, it was operating 233 stores in 22 countries and it has been celebrated in popular culture in everything from the lyrics of songs to Truman Capote's "Breakfast at Tiffany's." In the early 1980s, the name Tiffany peaked in popularity among new-born girls, ranking close to the top dozen.
It all began on February 15, 1812, when Charles Lewis Tiffany was born in the northeast Connecticut town of Killingly, where his father, Comfort, operated a cotton mill. After attending Plainfield Academy, Charles, then 15, was put in charge of a general store opened by his father, often traveling to New York City on buying trips. In 1837, Charles, then 25, decided to strike out on his own. With $1,000 borrowed from his father, he and a neighbor named John B. Young headed for New York and established Tiffany & Young at 259 Broadway, across from City Hall, stocking their store with "fancy goods and stationery." The first day's receipts were $4.98.
Tiffany & Young offered all kinds of bric-a-brac: parasols and buggy whips, walking sticks and cuspidors, and inexpensive curiosities from China and Japan. At the same time, it began instituting pioneering policies that would become standard retail practices. Unlike most other stores, it marked its merchandise with price tags. There was no haggling and payment was in cash. No barter. No extending credit.
In 1841, the young firm acquired a third partner, J. L. Ellis, and became Tiffany, Young & Ellis. Young made buying trips to Europe, a concept almost unheard of at the time, returning with jewelry from Paris, porcelain from France and Germany, and elaborate clocks. Four years later, the first catalog was issued, another innovation. It was known as the "Blue Book," and its cover was in the color now known as Tiffany Blue, a shade so famous that the mere sight of that iconic blue box and white ribbon, with no other identification, still causes hearts to flutter with anticipation.
In 1847, the company moved to 271 Broadway, added silverware and began making its own jewelry. When political upheavals in Europe the following year caused a steep drop in the price of diamonds, Tiffany's invested heavily in the gems, becoming one of the country's leading diamond merchants. In 1850, Gideon T. Reed, a Boston jeweler, became a fourth partner and was installed as head of a new Tiffany branch in Paris. Three years later, Charles Tiffany bought out his partners and renamed the business Tiffany & Co. In 1854, there was another move uptown, this time to 550 Broadway. Throughout the Civil War, Tiffany supplied the Union Army with swords, badges, flags and surgical instruments.
Tiffany moved to Union Square East and 15th Street in 1870, remaining until 1905, when it edged further uptown, to Fifth Avenue and 37th Street. In 1940, it settled in at Fifth Avenue and 57th Street, where the flagship store continues to operate.
What, then, was Tiffany's previous connection with Flatiron? The answer lies with the son of the founder, a man who would become even better known than his father: Louis Comfort Tiffany, an artist who achieved fame not as a merchant but as a world-renowned interior designer, the creator of the Tiffany lamp and museum-quality stained-glass windows. The younger Tiffany, born in 1848, did become a vice president and director of his father's company, but the work for which he became known had its foundation in Flatiron. When Louis was 21, he lived in a YMCA studio at 52 East 23rd Street, later settling in at the new Bella Apartments at 48 East 26th Street, where he began his career in interior décor. In 1881, he established his studio and workshops in a three-building complex at Fourth Avenue (now Park Avenue South) and 25th Street. Eventually, Louis left Flatiron for a fabulous Romanesque building complete with turrets on Madison Avenue and 72nd Street, and later emigrated to Long Island, where he designed and lived in Laurelton Hall, an estate surrounded by gardens, terraces, fountains and pools. In 1936, the mansion on Madison was demolished. In 1957, Laurelton Hall was destroyed by fire. But the Flatiron buildings that were Louis Comfort Tiffany's original headquarters are still here.