Free Tours
Join our professional tour guides for an outdoor stroll through this gorgeous and iconic district. As you take in the sights of the neighborhood and Madison Square Park, you'll learn the fascinating details and even scandalous tidbits of the past that make this area integral to New York and U.S. history. For architecture buffs, this 90-minute journey also includes some of the city's most notable landmarks, including the New York Life Building, the MetLife Clock Tower, the Appellate Courthouse, and (of course!) the famous Flatiron Building.
"The architecture of the Flatiron District is amazing. Great program!"
Dave M from Ohio
Date & Time
Every Sunday at 11 am, rain or shine.
No RSVP or registration required.
Meeting Place
You'll meet Miriam, Mike, or Fred at the tip of the Flatiron Building, on 23rd Street just east of 5th Avenue.
Download self-guided walking tour brochure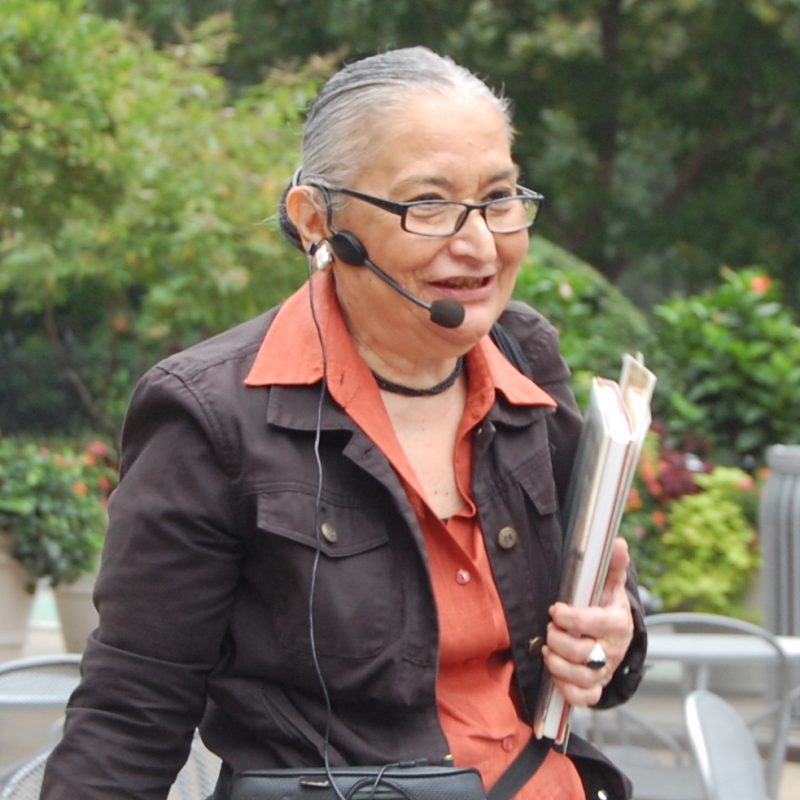 Miriam Berman
Historian, urban archivist, graphic designer, and the author of "Madison Square: The Park and Its Celebrated Landmarks" and "New York in Words and Images," a book of New York postcards.
Miriam consulted on the 100th anniversary of the Flatiron Building exhibition for the New-York Historical Society and, as a notable researcher, has been tapped for her expertise by The City Parks Foundation, the Manhattan User's Guide, and the Campaign for the New Madison Square Park. She gives walking tours and presentations for such organizations as the Municipal Arts Society, the Madison Square Conservancy, and of course, The Flatiron NoMad Partnership. Other projects include the Tin Pan Alley American Popular Music Project, St. Mark's in-the-Bowery 200th Anniversary Timeline, and the official guidebook for the Brooklyn Bridge Centennial. For more information about Miriam, see her website: www.urbanarchivist.com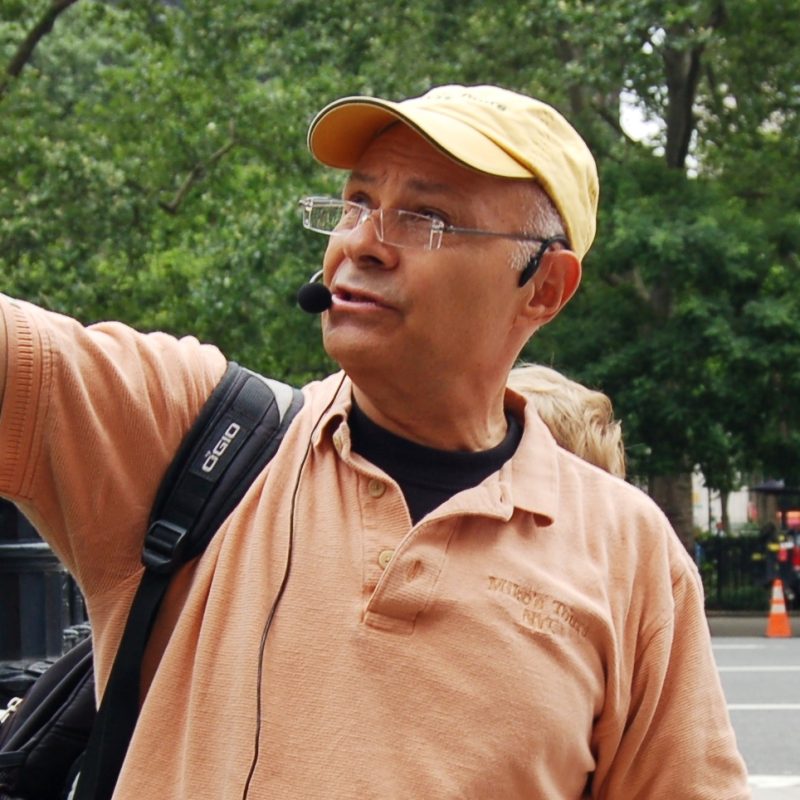 Mike Kabak
A native New Yorker, who has an unquenchable enthusiasm for everything about this city.
Mike's socks are patterned with a subway map, his bookcase bulges with New York-centric volumes, his apartment boasts city dioramas, his kitchen table carries a figurine of the Empire State Building, and a piece of cobblestone from Old New York hangs on his living room wall. He has lived all over the City, worked in the Garment Center for 35+ years, spent 10 years in real estate, and nearly 20 more as a professional tour guide, including 15 years right here in the Flatiron NoMad neighborhoods. All of these experiences give Mike a unique perspective of New York's people, history and landscape. For more information about Mike, see his website: www.mikesnyctours.com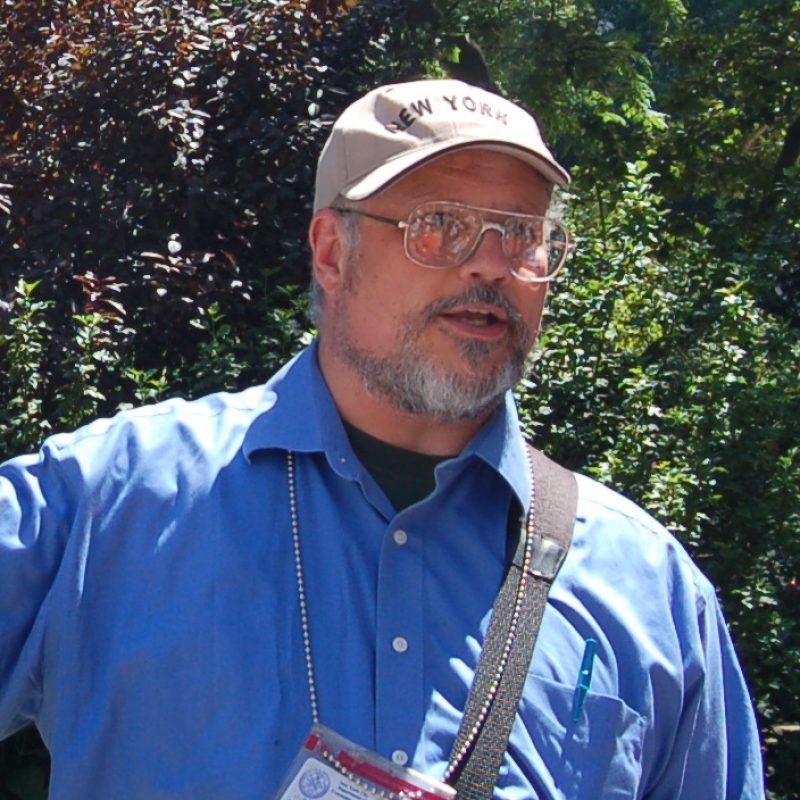 Fred Cookinham
Historian, author of "Man in the Place of the Gods: What Cities Mean."
Since 2007 Fred has been leading in-depth walking tours of the Flatiron District and Madison Square Park. He has has also led tours for the Morris-Jumel Mansion, Prof. Kenneth Jackson's class at Columbia University, the New-York Historical Society, the Art Deco Society of New York, the Sons and Daughters of the American Revolution, the Princeton Club, three book clubs, the Mont Pelerin Society of international economists, and Gray Line. For more information about Fred, see his website: www.indepthwalkingtours.com