The Fortune of Fourth Avenue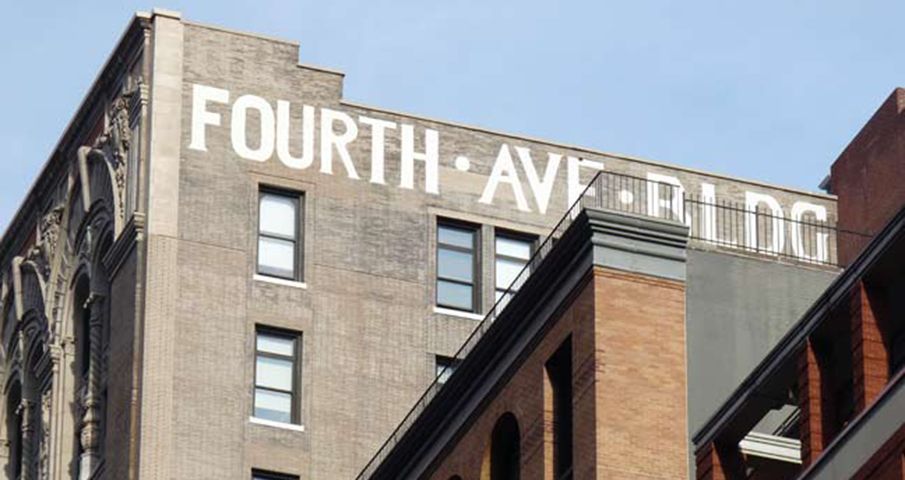 The New York City office and loft building boom of the early 20th Century was alive and well in the Flatiron District. A prime example is the FOURTH•AVE•BLDG at 381 Park Avenue South (at East 27th Street).
Constructed in 1909, 381 Park Avenue South is located on what was then known as Fourth Avenue. The surrounding neighborhood grew with the 1904 opening of the Fourth Avenue subway as well as the New York and Harlem Railroad's central depot at East 26th Street and Park Avenue South, which preceded Grand Central Terminal. "It didn't have a food court or a giant vaulted space or lines of shops," wrote Christopher Gray in The New York Times on February 28, 2013. "But, it came to house six-day marathons, elephant races, and a tattooed nobleman."
Once the subway was in place, it didn't take long for the area to develop. "Fourth Avenue, now the greatest wholesale commercial thoroughfare on Manhattan Island," wrote real estate and insurance magnate Wright Barclay in the February 3, 1917 edition of the Real Estate Record and Builders Guide, "has attained this distinction in a little more than ten years."
In 1959, between East 17th and East 32nd Streets, Fourth Avenue was renamed Park Avenue South. Today, a diverse collection of businesses call Park Avenue South home, including Sarabeth's and the luxury boutique Hotel Giraffe. The 16-story building still features the original name painted just below the roof on the structure's southern side as a glimpse into its storied past.