Sissieretta Jones, Black Soprano Superstar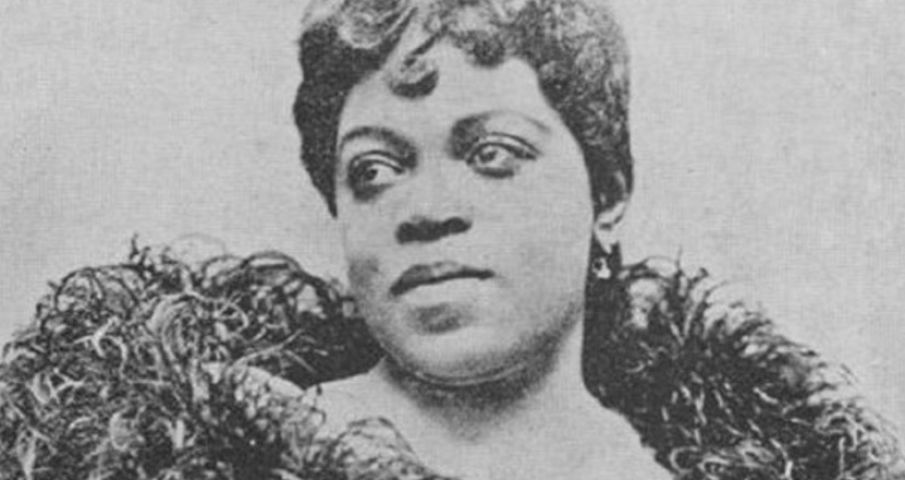 In recognition of Black History Month's annual February celebration of African American achievement, we remember soprano Sissieretta Jones. Her groundbreaking Madison Square Garden performance at the 26th Street and Madison Avenue venue in 1892 led to the launch of Jones as a global opera superstar and status as reportedly the highest paid African American entertainer during the late 19th century.
Born Matilda Sissieretta Joyner in Portsmouth, Virginia on January 5 in 1868 or 1869, the singer's father was a former slave and a minister, and her mother was a washerwoman, who also sang in a church choir. Several years later, the family relocated to Providence, Rhode Island, where Sissieretta joined a local church choir. She later pursued voice lessons at Providence's Academy School of Music, Boston's New England Conservatory of Music, and married David Richard Jones, a news dealer, hotel bellman, and her first manager. Then, on April 5, 1888, the aspiring soprano made her professional debut at New York City's Steinway Hall on East 14th Street. Sissieretta also began her world tours as a member of Fisk University's Jubilee Singers.
"Black touring artists and musicians risked the humiliation and danger of performing for White audiences and then being turned away from the hotels and railcars where those same audiences stayed and traveled," writes nps.gov. "Jones spoke out against the common practice of segregated theaters, in which paying Black audiences were relegated to crowded upper balconies." She reportedly said, 'I think people of my race ought not to be shut out in this way.'"
The singer soon put together a "traveling group of Black performers called the 'Black Patti Troubadours,'" notes nps.gov. "'Black Patti' was Jones's nickname–after a White opera singer named Adelina Patti. Though Jones disliked the name, it helped to sell tickets. The Troubadours toured the country. Their shows started with a mix of vaudeville songs and sketches. But they always concluded with lavish operatic set pieces in which Jones's talent could shine."
Then on the evening of April 26, 1892, Jones made her debut at what was billed as a "Grand Negro Jubilee," during a three-day entertainment event at Madison Square Garden. The first night attracted 5,000 people with "a majority of whom were White," wrote Maureen D. Lee in Sissieretta Jones: The Greatest Singer of Her Race: 1868-1933. "The women were dressed in 'dazzling' dresses and jewelry and most of the men wore evening clothes." Jones's own attire for the stage included "long white gloves and a gown of pearl gray, whose bodice was covered with gold medals she had received in the Caribbean and South America" from her engagements abroad.
Her first selection at the Garden was the cavatina from Giacomo Meyerbeer's opera Robert le Diable. The crowd and critics cheered and wanted more. "It would be months, however, before Sissieretta knew the extent of her success" noted Lee. "In fact, years later, Sissieretta, in recalling that evening, said, 'I woke up famous after singing at the Garden, and didn't know it.' The concert turned out to be a turning point in her career. An important management contract, additional vocal training, and many more concert appearances followed this performance."
The singer would go on to become the first African American to headline a Carnegie Hall stage, with an appearance in the Recital Hall on June 15, 1892. In addition, she sang at the White House for four U.S. Presidents, who included Benjamin Harrison, Grover Cleveland, William McKinley, and Flatiron native Theodore Roosevelt. "For three of her four presidential performances, Jones had to enter the White House through the back door," writes the brownwdailyherald.com. "For her Roosevelt performance, she was allowed to come in through the main door." By 1915, however, Sissieretta retired to care for her mother. She also reportedly sold her possessions to use as income. The singer died of cancer on June 24, 1933.