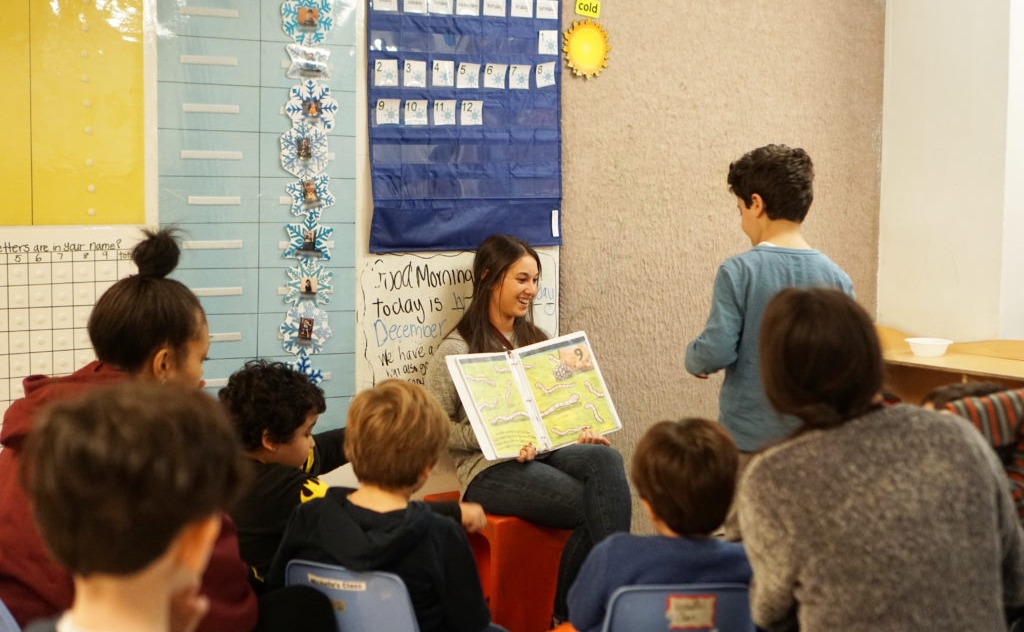 To celebrate this year's back to school season, we take a look at Rebecca School located at 40 East 30th Street. Currently, the school is designated for students ages 4-21 who have been diagnosed with autism spectrum disorders. A century ago, the building once served as the locale for clothing manufacturers of durable good items such as dresses, coats, suits, and silk ribbons.
Rebecca School made its debut in September 2006 as a for-profit academy for children with autism spectrum disorders who were underserved in New York City. "Autism spectrum disorders are complex and not always easy to diagnose," reports gothamgazette.com. "Ranging widely in severity, they affect the development of normal social and communication skills." Notes the school's website rebeccaschool.org, they help "students relate, communicate and become creative, logical thinkers, tailoring our instruction so that every student can thrive."
Initial enrollment at the school reportedly consisted of 48 students from New York City and as far away as Shanghai, China. There were 53 staff members, who are not only teachers trained to work with students with autism spectrum disorders, but also social workers who work with the families of the students. "We really see the children as children first and we look at their diagnosis second," said Tina McCourt, the school's program director, in a promotional film about the school in 2012. "We want to respect the children, respect their thoughts, respect their communication."
At the 45,000-square-foot building with its six floors and 18 classrooms, "thoughtful consideration of sensory and environmental experience was used in designing and choosing colors and fixtures," according to rebeccaschool.org. The school also features a library, an art studio, two sensory gyms, a rooftop playground, rock climbing wall, and three music studios.
"Music therapy is an incredible resource to the school, using sound, using instruments, is a way in," explained Stacey Hensel, music therapy department coordinator, in the school's 2012 promotional video. "When a student comes into the room, and they go to the drum set and begin playing, we create music right along with them and suddenly their world opens up and their world becomes a world where they're letting somebody else into it."
Other innovative activities that make up the school's curriculum, notes rebeccaschool.org. comprise of learning that "expands beyond the classroom," and involves the building's "hallways and kitchen, weekly shopping excursions and trips to public playgrounds and beyond–anywhere that can deepen their experiences and foster relationships with the greater community."
The building's historic connection of service to the community has held a decades-long existence. The area was once the location for Manhattan's flourishing clothing manufacturing industry. The 30th Street building's store and basement, wrote the August 21, 1915 edition Real Estate Record and Builders' Guide, was the headquarters of Johnson, Cowdin & Company, creators of silk ribbons, which relocated from 18th Street and Fifth Avenue to the property that then bore the address of 38-44 East 30th Street. Other reported occupants of the building included M. Kashowitz, makers of coats and suits, and Kane & Cohen, creators of dresses.
Today, the mission of Rebecca School inspires as a lasting legacy for both students and the neighborhood. "Building meaningful, respectful relationships is the foundation for learning," writes rebeccashool.org. "With collaboration between school, home, and the community, the learning goes beyond the classroom."
Header & Thumbnail Photo Credit: Rebecca School