In celebration of Women's History Month, the Flatiron/23rd Street Partnership takes a look at Pen and Brush, the only global non-profit to offer a broader spotlight on the works of emerging women artists and writers. Pen and Brush recently moved into their new state-of-the-art gallery in Flatiron at 29 East 22nd Street.
In 1893–nearly three decades before American women were granted the right to vote—Pen and Brush launched in the New York painting studio of sisters Janet and Mary Lewis. The organization began as small informal meetings for women in the literary and visual arts. By 1894, its growth led to its first official gathering at Flatiron's Fifth Avenue Hotel on 23rd Street.
"We believe that art and literature created by women deserves to be recognized and valued on its merit–not judged by the gender of the maker," notes Janice Sands, Pen and Brush's Executive Director. "We aim to debunk the misconceptions that there isn't enough consistent or compelling work by women artists and writers. We showcase visual art, poetry, and literary fiction that has been selected by industry influencers simply because it's outstanding work, and not because it was created by a woman."
Pen and Brush's innovative vision has attracted high-profile membership throughout its 123-year history. Two U.S. First Ladies–Eleanor Roosevelt (wife of President Franklin D. Roosevelt) and Ellen Axson Wilson (the first wife of President Woodrow Wilson)–joined the group, as did Nobel and Pulitzer Prize literature winner Pearl S. Buck and award-winning photographer Margaret Bourke White. Writer Ida Tarbell, the investigative journalism pioneer, also served as the president of Pen and Brush president for 30 years.
In 1923, the organization secured its first permanent headquarters at 16 East 10th Street in an Italianate-style townhouse. "It was a gracious building and connected us in a concrete way, no pun intended, to the history of the organization," recalls Sands. "It was a beautiful example of one aspect of the social and cultural environment at the time of Pen and Brush's founding–beautiful parquet floors, elaborate ceiling moldings, and a great library, originally built as a chapel in the Gothic style." Despite these qualities, says Sands, the property "was a residential building that limited the number of works that could be properly displayed," and subsequently compelled Pen and Brush's move to the Flatiron District during the fall of 2015.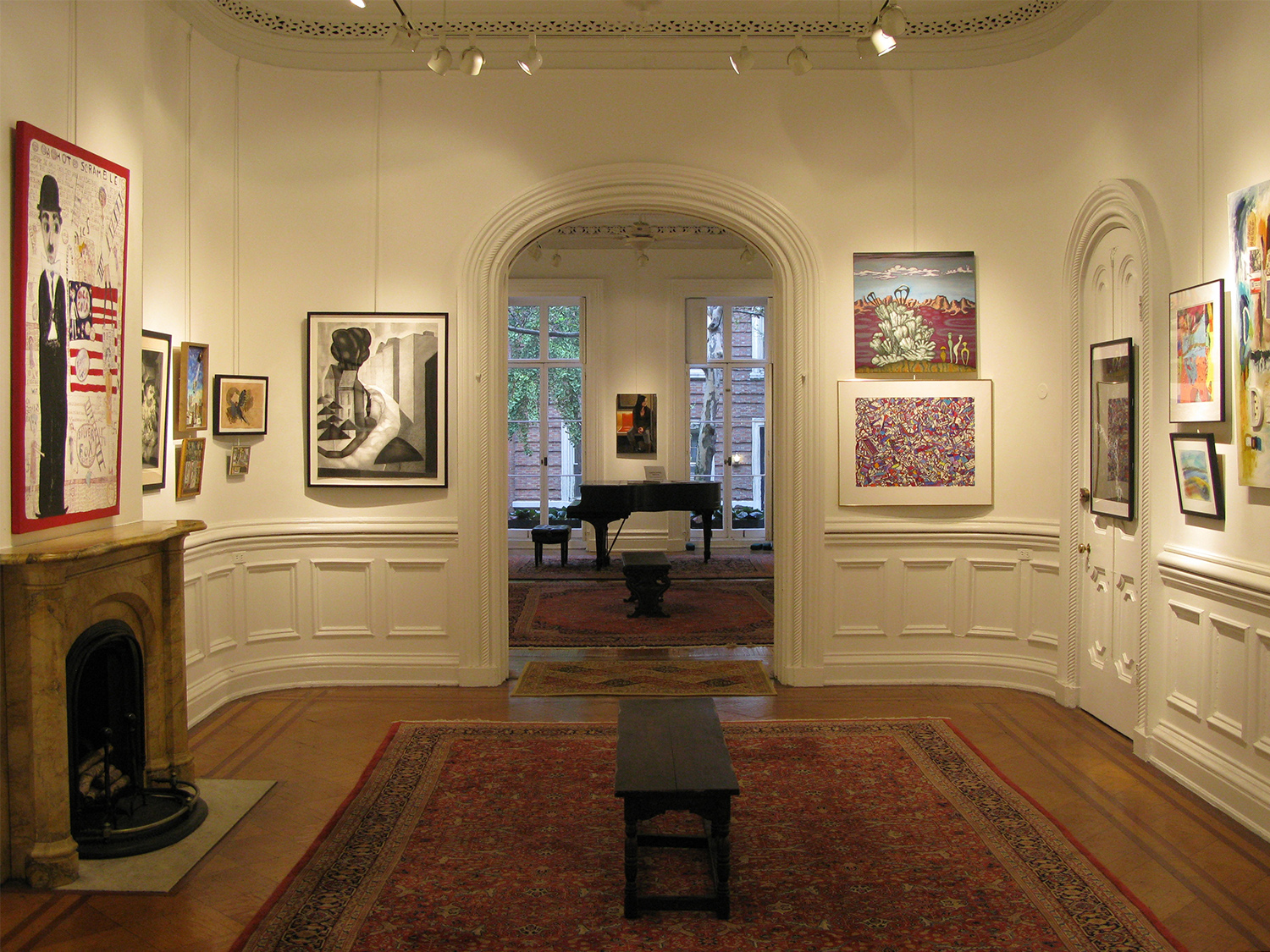 The 5,500 square-foot space Pen and Brush now occupies is a commercial property constructed in 1907. Area architect and original owner Frederick C. Zobel designed the structure as well as numerous buildings throughout the Ladies' Mile Historic District in the early 1900s, according to a New York City Landmarks Preservation Commission Designation Report issued in 1989. Zobel's plans for the 12-story store- and loft-building included a "structure to be of steel frame, concrete arches and terra cotta block partitions," wrote Real Estate Record and Builders Guide in 1906.
For Sands, the current Flatiron location "offers us fully-accessible street-level visibility with our floor-to-ceiling glass storefront, and more than four times the exhibition space on two levels." And, she adds, "The space is also over 100 years old, and we were able to bring out the wonderful industrial structure by keeping the integrity of the space with exposed riveted-steel columns, original brick walls, and a fabulous 30-foot skylight across the back of the space. What's more, we enjoy a great volume of the space thanks to the 15-foot ceiling height."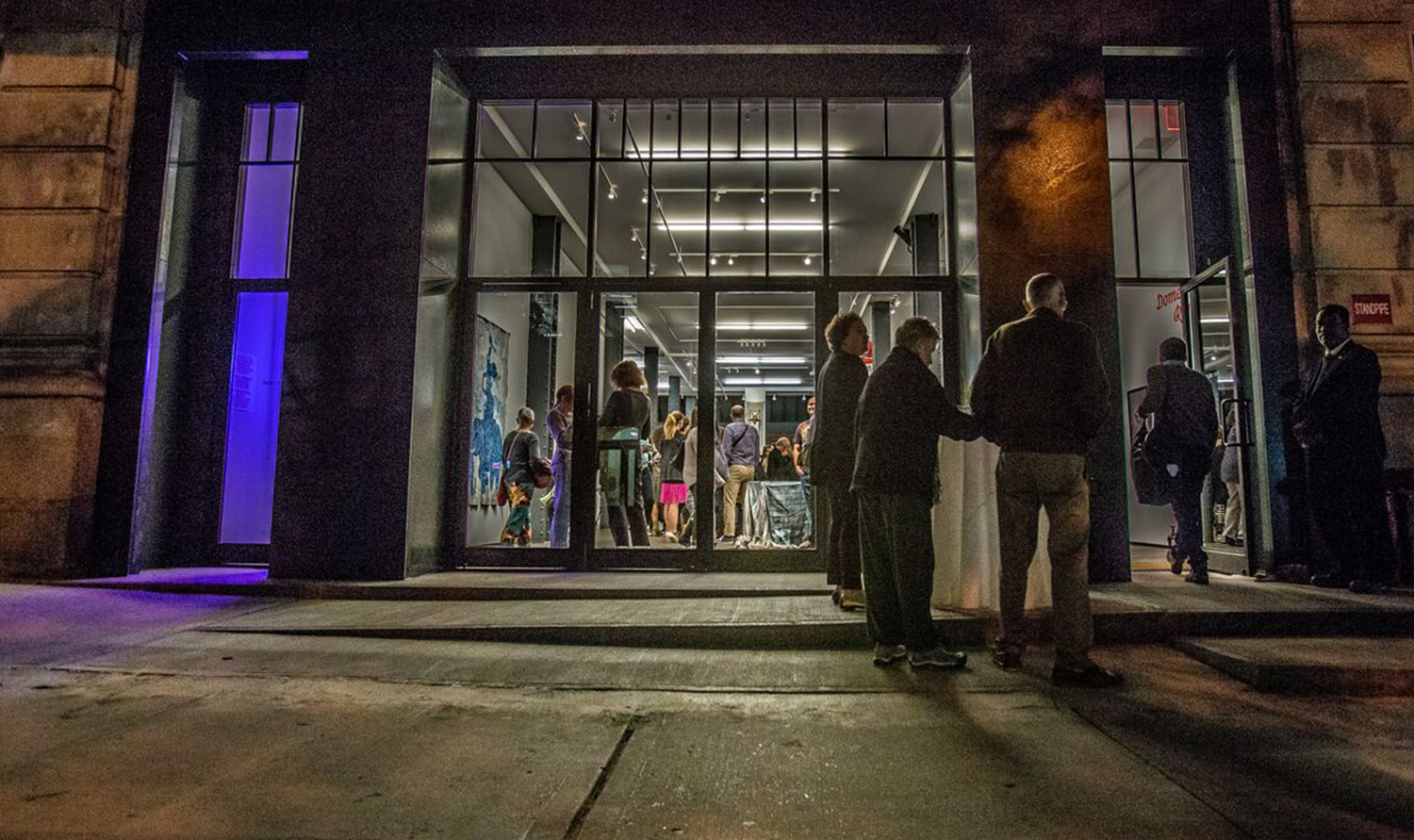 In April 2016, Pen and Brush will unveil a cutting-edge exhibition titled "Broad Strokes," featuring 15 outstanding female artists. "Josephine Barreiro, known for her dynamic paintings and her love for graffiti art, will create a live performance painting right inside our gallery space," explains Sands about the opening reception on April 1st. "The show will celebrate women artists, the richness and diversity of their strokes, and the boldness and feistiness of 'broads' in their creativity and self-expression."
One special VIP at the event may be the ghost who once occupied Pen and Brush's former home in Greenwich Village. "We occasionally heard it walking up the staircase and moving something across the floors of the upper rooms," remembers Sands.  Laughing, she adds, "Now, we hear it going around randomly flushing the toilets. We think it's the energy of thousands of women making sure we know gender equity is not yet achieved and we have work to do!"
Image via Manny Fernandez.