Memorial to Victims of the Injustice of the Holocaust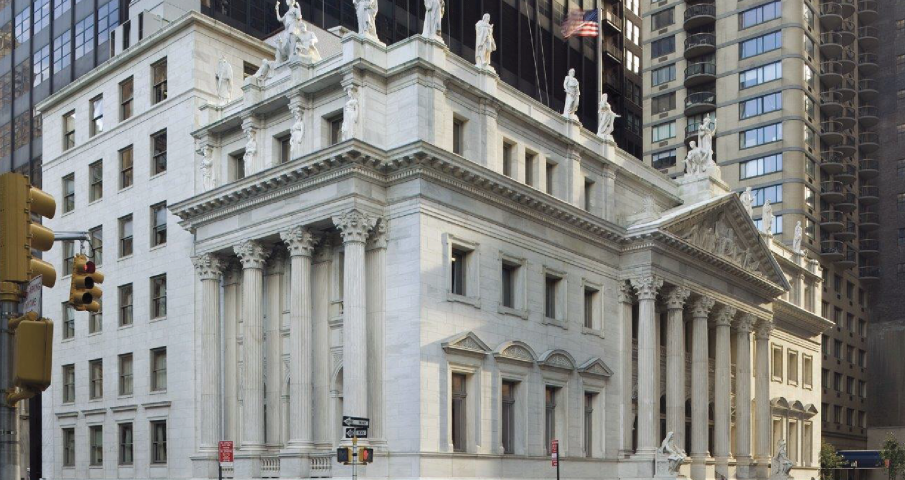 April 4-11 marks the Days of Remembrance of the Victims of the Holocaust, the nation's annual commemoration of the Holocaust.  In memory of the victims of the Holocaust and in honor of the survivors as well as the rescuers and liberators, the Flatiron Partnership reverently recalls the historic installation of our neighborhood's own Holocaust memorial while rededicating ourselves to the active promotion of human dignity and the confrontation of hate whenever and wherever it occurs.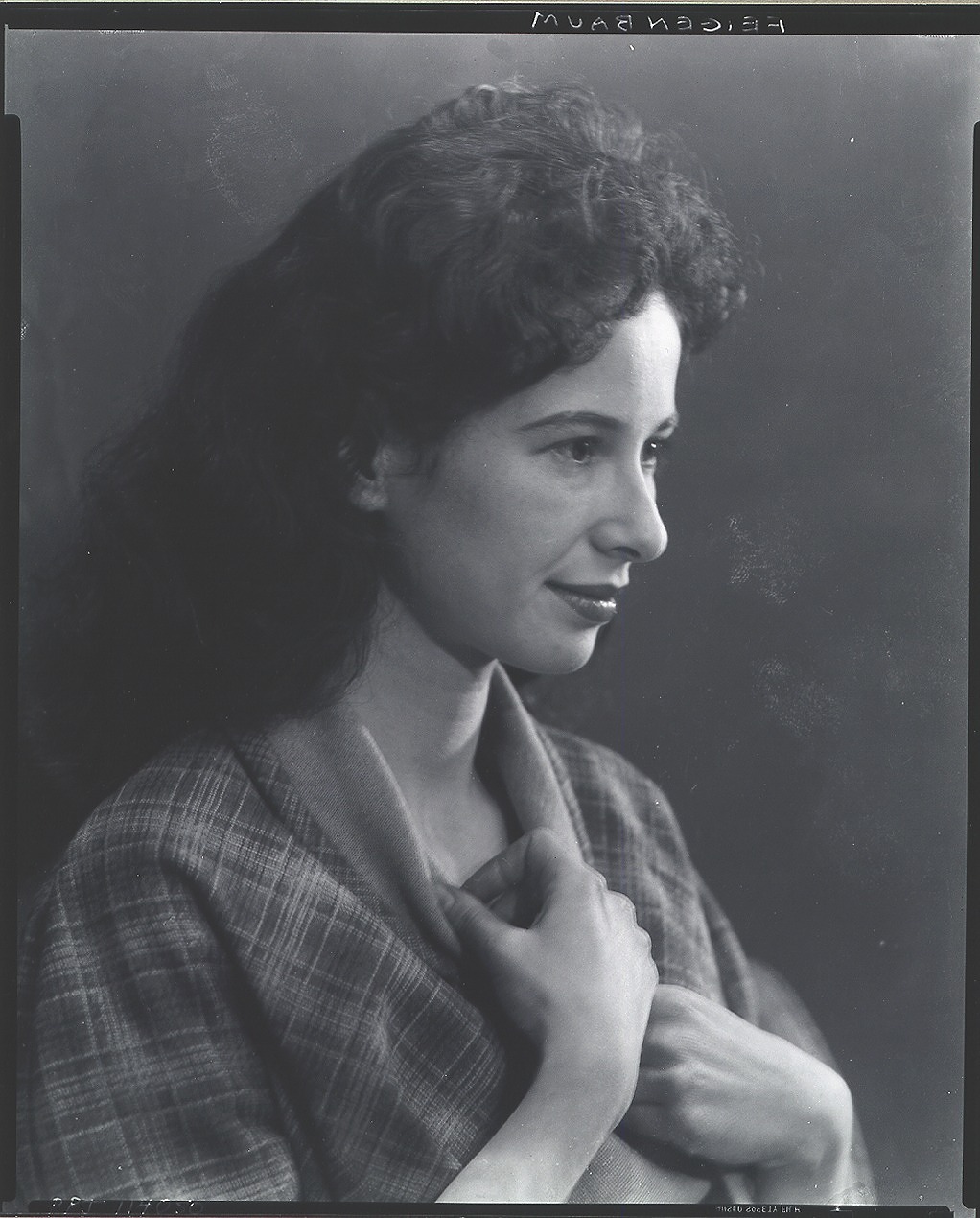 The marble obelisk-shaped sculpture, known as the Memorial to Victims of the Injustice of the Holocaust, is erected on an exterior wall of the annex at the Appellate Division Supreme Court of the State of New York on Madison Avenue and 25th Street. Created by artist Harriet Feigenbaum, the monument was the first of its kind to appear on a U.S. public building in 1990.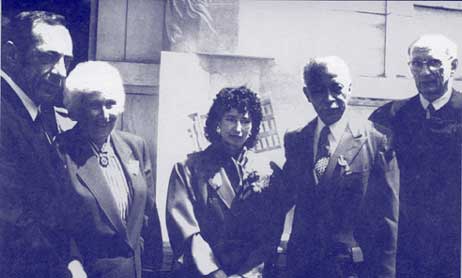 In 1987, the Appellate Division's Presiding Justice Francis Murphy and attorney David Finkelstein were engaged in a meaningful discussion. The topic was "the indifference towards injustice," remembered Finkelstein in a Daily News interview on January 21, 1990. "And the talk just leaned towards injustice being the cause of the Holocaust. The fact is that indifference continued for so long it created the Holocaust." The subject prompted Justice Murphy to assemble a team of consultants to consider the idea of a privately funded Holocaust memorial.
To finance the monument, a reported $200,000 was raised from various New York City law firms. More than 60 artists applied for the commission, but only five were asked to submit their proposal to a panel comprised of Justice Murphy, a representative from the Department of Cultural Affairs, and three individuals connected to the arts. Then, in May 1988, the group selected Harriet Feigenbaum, who had attended Columbia and the National Academy of Design.
For her proposal of a memorial, Feigenbaum studied for more than a month "photographs of the death houses and a rendering of the main camp at Auschwitz in Poland, drawn by a prison inmate in 1944," according to The New York Times on July 27, 1988. Feigenbaum explained, "I want people to be drawn to the sculpture and to want to discover what the Holocaust was–the methodical method of murder, the horror that was Auschwitz." She then traveled to Querceta, Italy to design the monument, which would be crafted from Carrara marble, the same type of milky white material that reportedly had been used to build the Appellate Division courthouse.

Upon its completion, the structure was shipped to New York City. The Department of Cultural Affairs Percent for Art Program describes Feigenbaum's Holocaust memorial design as "a six-sided half column rising 27 feet above its base. The five-sided concave base extends one story below ground level, the overall height of the memorial being 38 feet. Carvings of flames along the length of the column recall the flames of the gas chambers at Auschwitz. They appear to blow in the direction of the courthouse as if to threaten the symbol of Justice. A relief of an aerial view of the main camp at Auschwitz is carved into the base at eye level. An inscription 'Indifference to Injustice' has been carved above the relief, 'Is the Gate to Hell' below it."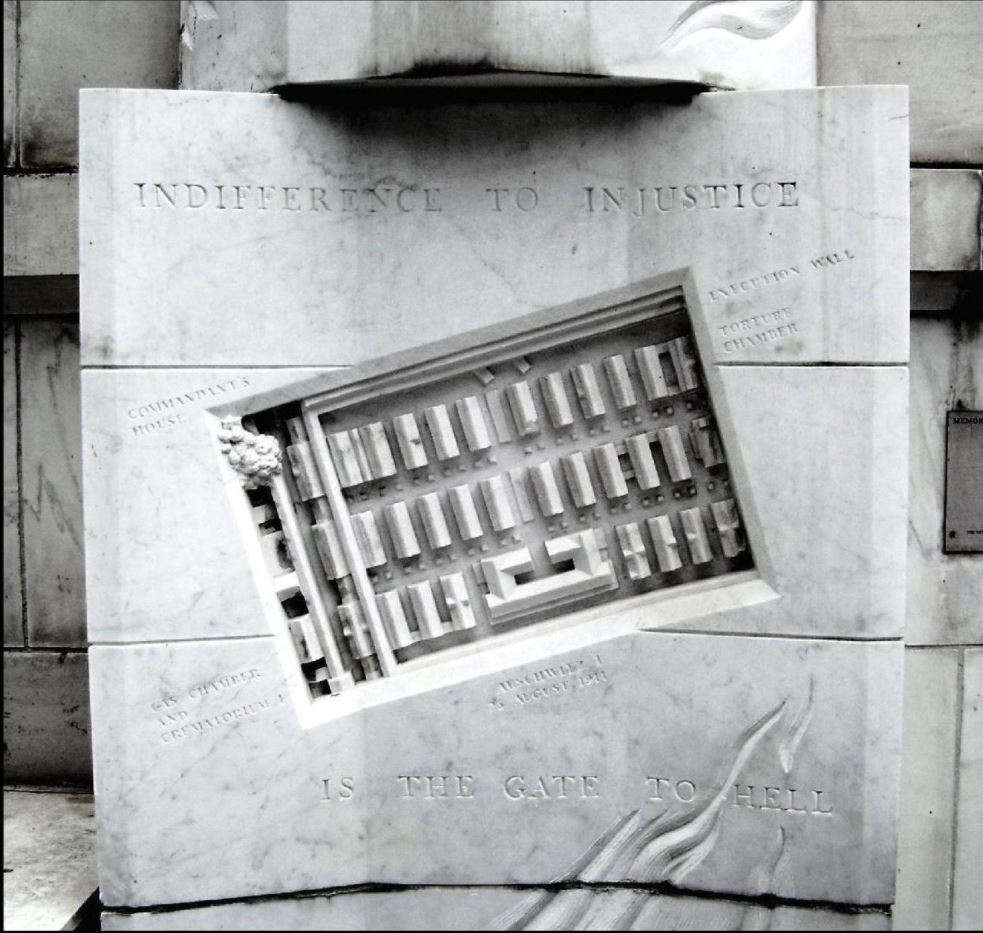 The monument also cites specific locations within the Auschwitz camp complex, including the Torture Chamber, Execution Wall, Gas Chamber, and Crematorium 1, Commandant's House. The Department of Cultural Affairs says that Feigenbaum's primary source for her depiction of the death camp was "a photograph taken during an Allied bombing raid on August 25, 1944. By the selection of this photograph, the artist is saying that the Allies must have known of the camp and they took no action. On the base under the relief is a giant flame extending below ground level as a final reminder of Crematorium 1 at Auschwitz."
For the public unveiling of Feigenbaum's Memorial to Victims of the Injustice of the Holocaust, dignitaries and the artist gathered outside the Appellate Division courthouse on May 22, 1990. One year later, on October 22, the sculptor's installation would garner an Excellence in Design award from the city's Public Design Commission. "Every day our city sees countless acts of human kindness, decency, and justice," said Mayor David Dinkins at the May ceremony. "This memorial is one such act." Former Mayor Ed Koch shared that "the survivors of the concentration camps are now elderly and many are feeble. Soon they will be gone and no one will be left to recall personally what happened. This monument will serve as a remembrance."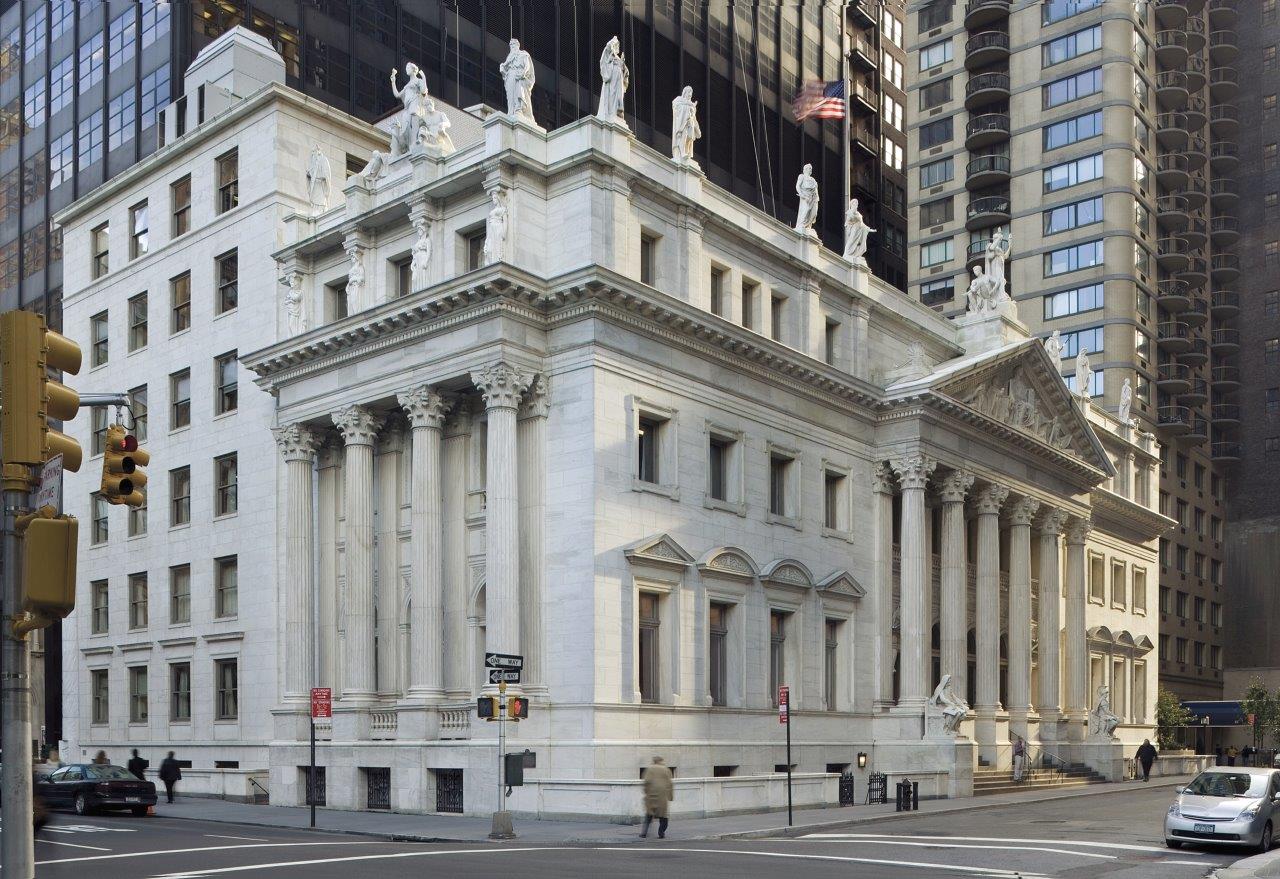 Justice Murphy, who had also authorized the location of the memorial with clearance from Mayor Koch and the New York City Art Commission, expressed that "this Holocaust Memorial is now and forever a part of this Temple of Justice. It will speak forever of justice under law." And, noted then New York State Governor Mario Cuomo, the memorial "transformed through the artistry of Harriet Feigenbaum from a mute shaft of Carrera marble into a powerful and striking symbol of monstrous injustice, will be for all who see it a reminder of events we dare not forget."