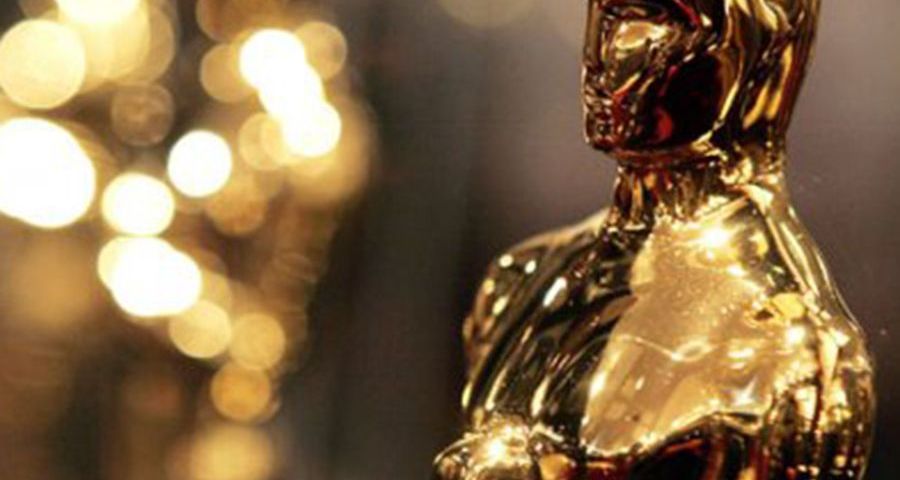 This Sunday, March 2nd, the 86th Academy Awards will air on ABC at 8:30 p.m. EST. In honor of the occasion, we take a look at the history of filming in the Flatiron District.
On April 14, 1894, cinematic history in New York was about to be made in Flatiron. It was a springtime Saturday in the District when the first commercial motion picture to be seen through a Kinetoscope made its arrival in a storefront at 1155 Broadway, between 26th and 27th Streets. The Thomas Edison invention became a parlor attraction in the arcade comprised of 10 machines, which featured 15- to 20-secondfilmed images such as cock fights, horseshoeing, and blacksmiths.
A year later, the spotlight then shifted to an innovative movie crew, who invited boxing champs Albert "Young Griffo" Griffiths and "Battling" Charles Barnett to reenact scenes from their just fought May 4th match at Madison Square Garden, then located in the Flatiron District. The filmmakers included patriarch Woodville Latham and his sons, Gray and Otway, who served as the movie's director. The team headed to the Garden's rooftop at 27th Street and Madison Avenue, where their new projector invention named the Pantoptikon was introduced and used for the four-minute documentary shoot.
"Although Thomas Edison already had been quoted denouncing the Lathams' projection efforts as a legal infringement on his Kinetoscope, the firm rushed [the movie] to market in New York," wrote Dan Streible in his book Fight Pictures: A History of Boxing and Early Cinema. Sixteen days later, on May 20th, came the celluloid release of Young Griffo v. Battling Charles Barnett. The film premiered to a paying public in Lower Manhattan at a makeshift storefront theater.
Four decades later, The New York Times on January 19, 1936 reported that "the Latham Pantoptikon rescued the movies from the penny arcades and raised them to the dignity of the nickelodeon." And, according to Fight Pictures author Dan Streible, the role of the fight film "emerged as the first genre of moving pictures to be distinguished by special forms of production and presentation. In the 1890s, prizefighting and filmmaking shared a milieu: an urban, male community known to its contemporaries as the 'sporting and theatrical' world."