History of Residential Buildings Surrounding Madison Square Park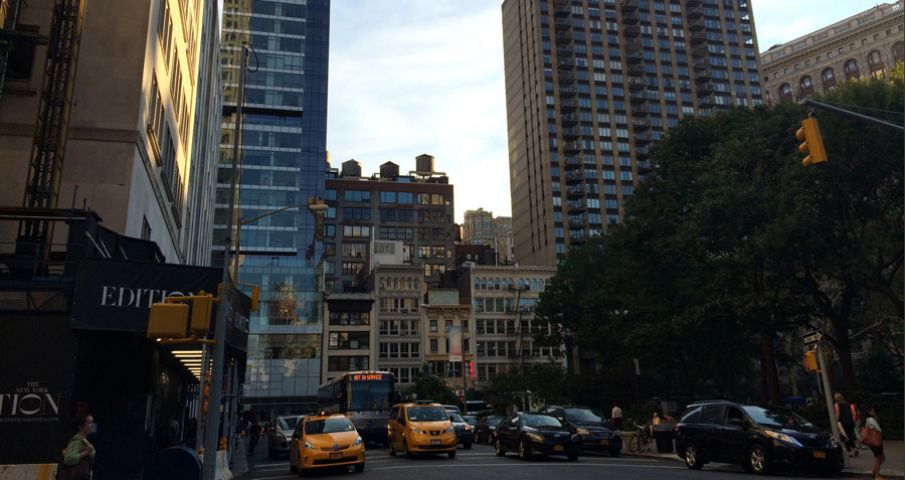 Today, the Flatiron District is a vibrant mixed use community, but the history of the neighborhood shows a neighborhood dramatically transformed. The roots of luxury residential real estate surrounding Madison Square Park can be traced back to the mid-19th century when the Flatiron District began to emerge as a neighborhood and home for a number of New York's elite.
A few historic residential properties of the past:
New York City mayor Daniel F. Tiemann, who held office from 1858-1860, and was also an heir to his family's paint factory fortune, shared a home with his parents on 10 acres located opposite the southeastern end of Madison Square Park from 1832-1839.
At 32 East 26th Street stood the six-story Jerome Mansion. Built in 1859 by Wall Street stock king Leonard Walter Jerome, it was also the childhood home of his daughter Jennie, a socialite and later mother of British Prime Minister Sir Winston Churchill.
And real estate entrepreneur Amos R. Eno relocated his family from their home in Washington Square Park to a brownstone at 26 East 23rd Street, in order to oversee the development of his Fifth Avenue Hotel at 200 Fifth Avenue between 23rd and 24th Streets. The property opened in 1859 and often served as a meeting place for politicos, who included Flatiron native and future U.S. President Theodore Roosevelt, until it shutdown in 1908 due, in part, to the community's increasing development as a commercial property enclave.
The Colgate family, founders of the firm that began as a starch, soap and candle manufacturer in lower Manhattan in 1806, owned a brownstone at 22 East 23rd Street from 1851-1918. Today, the site comes full circle with the relaunch of sales at One Madison.
Flatiron's much anticipated One Madison is a 60-story glass condominium on 23rd Street and where Manhattan's iconic Madison Avenue begins. The building has 65 apartments, offering sweeping views in all directions, is managed by global real estate developer Related Companies and features amenities that include a lap pool, screening room, yoga room, and 24-hour doorman and concierge service.