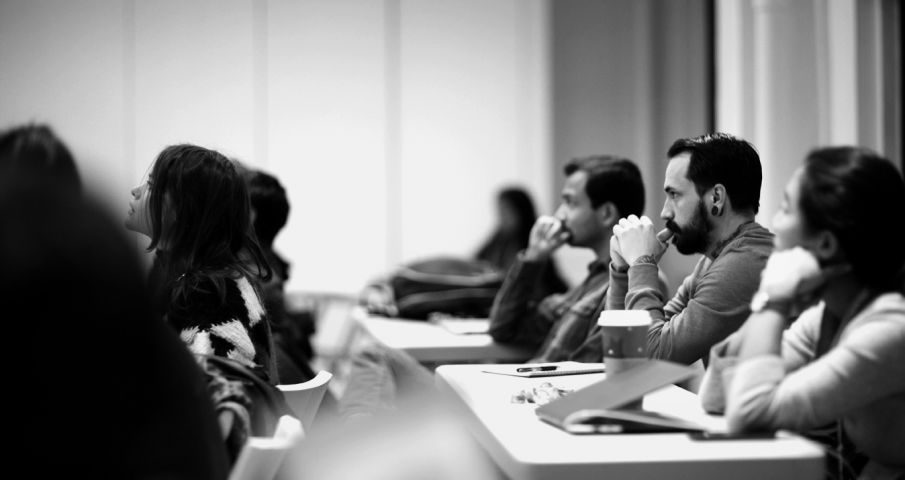 Not long ago, when Brad Hargreaves was still an undergrad at Yale, he would come to New York about once a week to meet with friends and talk about the future. The future was new technology, new media and design, and Hargreaves and his buddies would plan on being part of it. After a while, the visitor from Yale realized that his meetings were almost always in the same part of town — a strip of Broadway that ran south from 34th Street to New York University, with the Flatiron district right in the middle. When the time came, Hargreaves decided, this was where he wanted to be.
The time has come.
In January, Hargreaves and three partners launched General Assembly, a space where New York's entrepreneurial tech community — a group that one of the partners referred to as "hackers, innovators, intellectuals, creatives, and full startups" — can gather in one place, in an atmosphere not unlike a university campus, a place where like-minded techies can mingle with one another, exchange ideas and spark symbiotic creativity.
General Assembly's "campus" is a 20,000-square-foot spread on the fourth floor of 902 Broadway, between 20th and 21st Streets. It is just the latest example of the resurgence of New York's Silicon Alley, a name first bestowed upon the area back in the Nineties, when Internet and new media companies began to cluster in the Flatiron district and further south. There was a serious slump when the Internet bubble burst, but in the last decade or so, that began to change. Silicon Alley again tingles with entrepreneurial energy.
"If you look at where tech is happening, you can draw a line straight up Broadway from N.Y.U. to 34th Street," said Hargreaves. "To fulfill our mission, we knew we had to be in the center of that. Our mission? To be a campus for entrepreneurs. We are not here because of the rent. We could have gotten better rent deals in other parts of town. We're here because of what this area means. I live on the Upper East Side now, but I'm planning on moving down here as soon as I can find the right place."
The last year, he said, has been "a whirlwind." The New York City Economic Development Corporation helped get things going with a $200,000 grant; other backers include Skype, Ideo, Silicon Valley Bank and Rackspace. It was only a little over a year ago that the four partners all met one another. They are Hargreaves and Matthew Brimer, who were fellow students at Yale, Jake Schwartz and Adam Pritzker. Their personal and academic backgrounds are diverse. Hargreaves, who is from Shreveport, La., graduated in 2008 with a B.S. in molecular biology; Brimer is from St. Louis and studied sociology; Schwartz hails from Oregon, graduated from Yale in 2000, then earned an MBA at the Wharton School in 2008; Pritzker, a San Franciscan who comes from a family of major philanthropists, graduated from Columbia College in 2007 with a B.A. in anthropology.
General Assembly's amenities include two large open-work spaces, a communal area with couches, tables and chairs; a classroom that seats 40; three seminar rooms; event spaces; a library; and a kitchen. There are three levels of access, said Hargreaves. Classes and lectures, some of them free, are open to the public. There are currently about 150 "communal members," who pay $300 a month each for 24/7 access to community work spaces and to the classes, and about 120 "dedicated members," who pay $600 a month each for full access, including permanent work stations.
The ongoing projects by dedicated members at General Assembly range from Seatgeek, an award-winning search engine that uses proprietary analytics to find the best ticket deals for sporting events and concerts, to Yipit, which aggregates and recommends the best "daily deals" in cities around the country.
General Assembly's class schedule began in February. Some are single sessions, while others consist of a series of classes. Among the latter are two eight-week series that began in February and continue through the first week of April. "What Is the Internet?" is given on Tuesdays at 8 p.m. through April 5, and "Essentials of Startup Law" is scheduled for Wednesdays at 6 p.m. through April 6.
Image via General Assembly.