Flatiron's Edith Wharton, 1st Female Pulitzer Prize Winner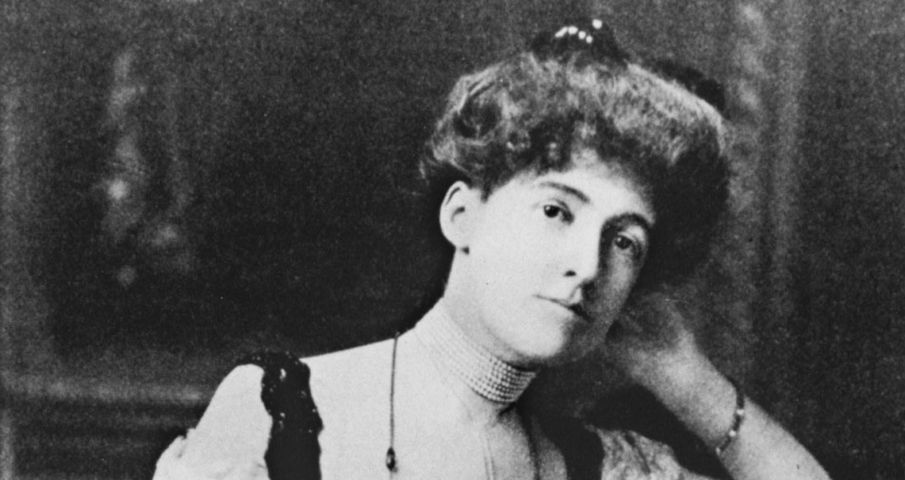 When Edith Wharton was growing up in Manhattan's Flatiron District, her passion for writing would lead to a path of art imitating life. The aspiring novelist from New York's upper class, who began her craft as a teen, often used her background as a backdrop for many of her 38 books, including 1921 Pulitzer Prize winner "The Age of Innocence." Wharton's award as the first woman recipient of the Pulitzer Prize remains a source of inspiration now, and every March, during the annual celebration of Women's History Month.
Edith Newbold Jones was born on January 24, 1862 at 14 West 23rd Street in an Anglo-Italianate designed brownstone reportedly worth $20,000 and located near Fifth Avenue, Madison Square Park, and across from the high-profile Fifth Avenue Hotel. She was the third child and only daughter of real estate heir George Frederic Jones, 41, and his wife, Lucretia, 38, and sibling to two older brothers, Frederic, 16, and Henry, 12.
For Edith's parents it was far more important their daughter have a formal introduction into New York society than lead a life as a lady of letters. It was at a Fifth Avenue dance that debutante Edith made her debut. According toEdith Wharton biographer Hermione Lee, the 17-year-old "bared her shoulders and put her hair up for the first time, wore a pale green brocade dress with a white muslin skirt and carried a bouquet of lilies of the valley and suffered an agony of shyness."
But by 1885, Edith, now 23, was ready to tie the knot with trust fund Bostonian bachelor Edward "Teddy" Robbins Wharton, 35, following her broken engagement to Harry Stevens, also 23, the only son of Fifth Avenue Hotel owner Paran Stevens, and resident of the Stevens House, which launched Flatiron luxury residential living in the 1870s. The Wharton's modest noontime ceremony on April 29th took place at Trinity Chapel, now the Serbian Orthodox Cathedral of St. Sava, on West 25th Street, between Sixth Avenue and Broadway.
"Edith wore white satin with lace and silk mull," wrote My Dear Governess: The Letters of Edith Wharton to Anna Bahlmann author Irene Goldman-Price. "On her mass of hair, securing the veil, rested the diamond tiara that had been worn by Lucretia on her wedding day, enhanced with diamonds given to Edith by Teddy." Reported The New York Times, "The wedding was a very quiet one, and the invitations were limited to the immediate relatives of the two families." A bridal party breakfast was later served across the street at 28 West 25th Street, between Sixth and Broadway, the home Edith and Lucretia shared following the death of George in 1882.
The newlyweds headed to Pencraig Cottage in Newport, Rhode Island, a gift to them from Edith's mother, and near the Joneses longtime getaway. Whenever Edith and Teddy visited New York City, they would often stay at Lucretia's house at 28 West 25th Street. But it was the year 1897 that proved to be a game-changing one for the couple when they relocated uptown to 884 Park Avenue. It was also the same year Edith's interior design manual "The Decoration of Houses," co-written with architect Ogden Codman, made her a first-time published author, a 35-year journey of a dream come true that got its start in the Flatiron District.
Image via Huffington Post