Empire State Building: Star-Studded Skyscraper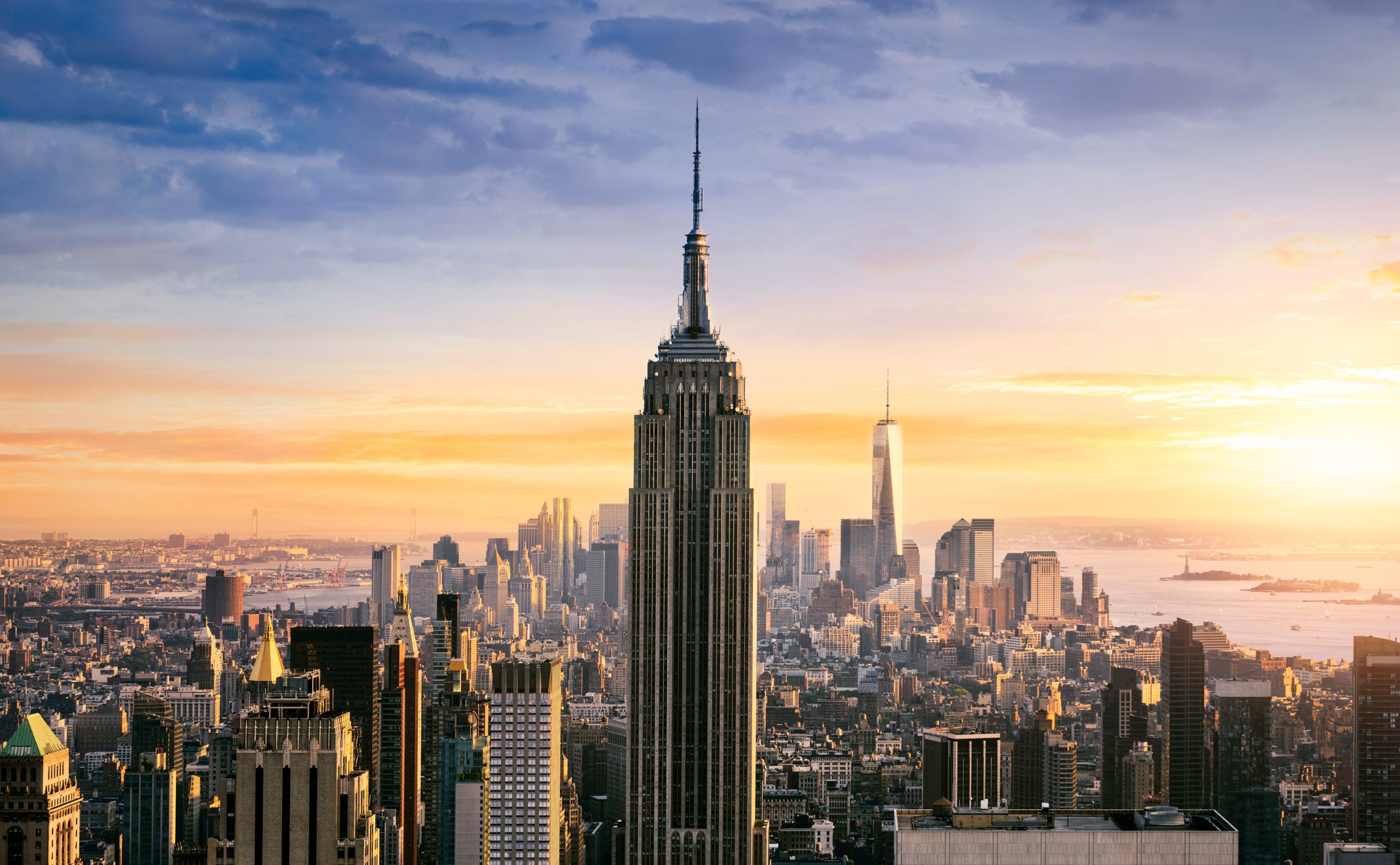 Located at 350 Fifth Avenue, between 33rd and 34th Streets in Midtown, the Empire State Building serves as a stunning backdrop to the Flatiron & NoMad neighborhoods, is a go-to destination for millions of visitors, and has been the site of reportedly 250+ film and TV shoots for 90 years.
Construction for the Empire State Building began March 17, 1930 after the demolition of the site once occupied by the famed Waldorf Astoria Hotel. Under the direction of notable commercial architects Shreve, Lamb & Harmon Associates, the framework rose to 4.5 stories per week according to esbnyc.com, the website for the Empire State Building. "In a record-breaking one year and 45 days, construction on the building is completed. The 102-story building is the talk of the town and, on May 1, President Hoover presses a button in Washington, D.C., officially opening the building and turning on the Empire State Building's lights for the very first time."
The building's big screen debut came two years later when King Kong was released in 1933. The skyscraper's seismic presence soared throughout the years in other cinematic classics such as 1993's Sleepless in Seattle, the romance/comedy/drama directed by Nora Ephron starring Tom Hanks and Meg Ryan; 1967's The Producers, the musical comedy with Zero Mostel and Gene Wilder, directed by Mel Brooks; and 1980's sci-fi adventure Superman II starring Christopher Reeve and Margot Kidder, directed by Richard Lester and Richard Donner.
Today, the Empire State Building maintains its status as a star attraction venue. In 2014, Grammy Award-winning singer/songwriter Taylor Swift streamed the debut of "Shake It Off," the first single from her fifth studio album 1989, at the Empire State Building. Grammy Award-winning rap icon and NCIS: Los Angeles star LL Cool J visited the property to celebrate New York City's Rock the Bells annual hip-hop festival in 2022. Lin-Manuel Miranda, the Pulitzer-Prize, Grammy, Emmy, and Tony Award-winner of Hamilton fame, helped light the Empire State Building blue in support of Small Business Saturday in 2019.
In addition to its pop culture stardom, the Empire State Building's remarkable Art Deco façade has been awarded architectural accolades and its world-famous Observatory Experience was named #1 attraction in the U.S. by Tripadvisor. "For the millions of visitors to the building, the handsome modernistic interiors continue to provide a grand and overwhelming welcome to New York's most famous attraction," noted the Landmarks Preservation Commission's designation as a New York City landmark in 1981. "Its name, its profile, and the view from its summit are familiar the world over, and a visit to New York is generally conceded to be incomplete without a trip to the Empire State Building's observatory."
Following suit in 1986, the skyscraper was also designated a National Historic Landmark. "The Empire State Building is the symbol of New York, just as the Eiffel Tower is to Paris and Big Ben to London," wrote the National Park Service about the honor. "It is still a premier office address in New York City and one of the world's most famous buildings."
Header & Thumbnail Photo Credit: I Love NY