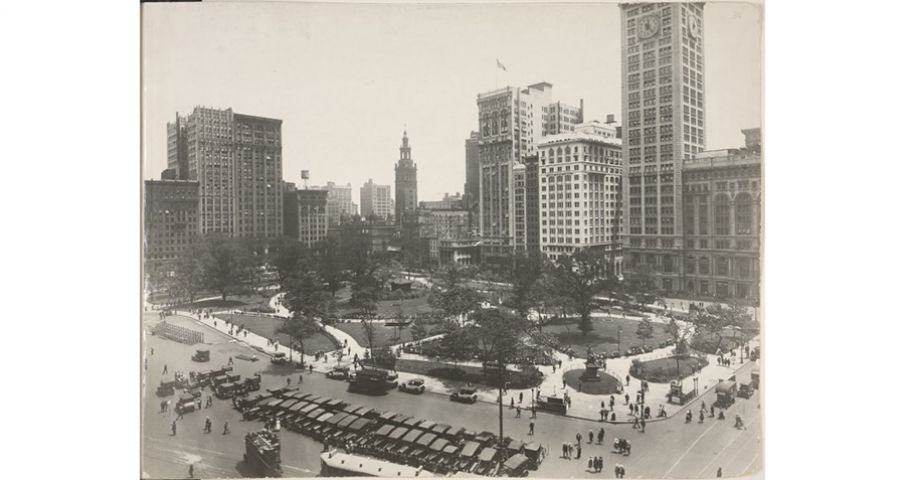 When Algonquin Theater Productions raised the curtain on a permanent theater in the Flatiron district last year, Tony Sportiello couldn't have been happier. For one thing, it was nice to have a real home for the company after three years of renting venues in various parts of town. For another, Sportiello closed the deal for the theater while he was still on his honeymoon and once he did, he could go back to being a new husband.
Sportiello, a show business veteran and the author of more than two dozen plays, is the company's artistic director. The Algonquin Theater, which is at 123 East 24th Street, between Park Avenue South and Lexington Avenue, was opened in January 2008. Prior to that, the building had housed the Blue Heron Theater, a space that was often rented by various producers.
The mission of the non-profit Algonquin Productions is to mount shows that have already been developed elsewhere "and move them to the next level," said Sportiello.
"We'll take shows that come from places like The Workshop [a theater company that specializes in developing new scripts] and stage them here," he continued. "That could mean an eventual move to Broadway or Off Broadway, to a regional theater, or to films or television."
Prior to settling on 24th Street, Algonquin Productions had its first big hit with "The Devil and Billy Markham," a play by the cartoonist and children's book author Shel Silverstein that went on to critical and popular acclaim.
Last October, after spending most of 2008 painting and renovating and building a lobby and concession stand, Algonquin presented its first show in its new home, an original musical entitled "Sessions." Algonquin had been developing "Sessions" ever since 2004, conducting public readings, talking to potential backers and working with Al Tapper, the show's composer, book writer and lyricist. Starting this month, "Sessions" will be joined at the Algonquin Theater by another Tapper show, a musical revue called "An Evening at The Carlyle."
Standing outside the theater one recent afternoon, the 50-year-old Sportiello said he picked East 24th Street for a base "because it isn't on the West Side," an allusion to the large number of theaters in the West 40s.
"Our audience," he said, "is from 20th to 30th Street, from Madison Square to the East River. Our focus is on this area."
The Algonquin name is meant to conjure the spirit of 1920s New York and the fabled Algonquin Round Table, home to a group of writers, critics and actors famous for their sharp-edged wit and sophistication.
"It was a time when there was lots of theater in New York," said Sportiello. "We want to bring that feeling back."
The Algonquin Theater holds two production spaces, both of which evoke the memory of former Round Table members. There is the Parker, a small room that seats 40 and is named for writer and critic Dorothy Parker. It could be used for what Sportiello describes as "small shows such as one-act plays, or plays with one to three characters." It is also available for rent.
The larger theater is the Kaufman, named for playwright and director George S. Kaufman. It seats up to 99 and that is where "Sessions" and "Carlyle" will share space. Rehearsal rooms, dressing rooms and offices are in the basement.
Image via 6sqft.