Ackerman Institute for the Family and The Audre Lorde Project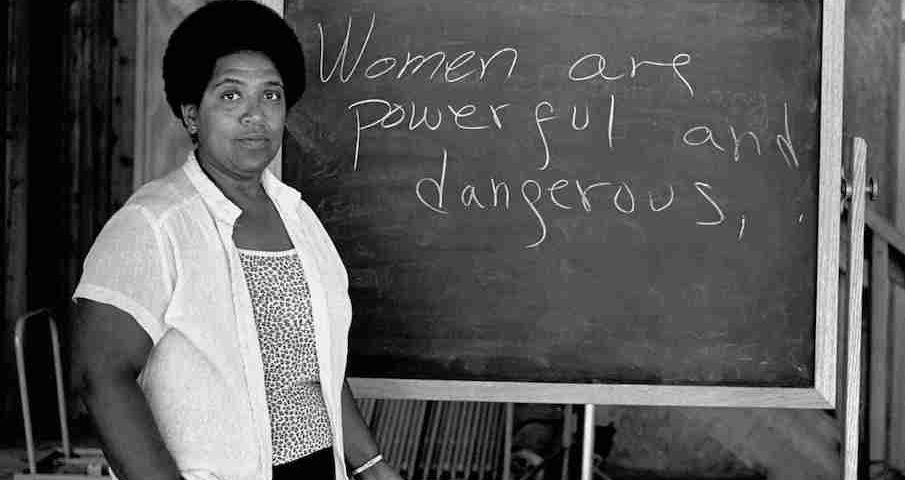 As we enter the last week of  Pride Month 2020, and in the context of the Black Lives Matter movement, the Flatiron/23rd Street Partnership looks back at the early history of two notable neighborhood organizations that provide support to members of the LGBTQIA+ community as a whole, as well as to the  Black LGBTQIA+ community specifically–the Ackerman Institute for the Family and Audre Lorde Project.
When the Ackerman Institute for the Family relocated from Manhattan's Upper East Side to the Flatiron District in 2006, it pledged continued support in "developing clinical projects that focus on specific populations" at their state-of-the-art facility, according to their website ackerman.org. Located at 936 Broadway, between 21st and 22nd Streets, one of the Institute's current projects is the Gender & Family Project (GFP), which was initiated in 2010.
The Ackerman Institute is reportedly one of the best-known and highly-regarded non-profit training facilities for family therapists. Founded in 1960 by Dr. Nathan W. Ackerman, who had practiced traditional analysis, he later made an innovative clinical choice to switch to the practice of seeing patients and their family members together in a group session. This method was, in part, instrumental in the formation of Ackerman Institute projects such as GFP.
"GFP empowers youth, families and communities by providing gender affirmative services, training and research," according to the Institute. The project "promotes gender inclusivity as a form of social justice in all the systems involved in the life of the family." The Institute also "provides comprehensive multidisciplinary services for gender expansive children, transgender adolescents, their families and communities," which includes "support groups for caregivers, grandparents, siblings and family members, family therapy and parental coaching, and affirmative psychological and gender evaluation."
In acknowledgement of the Ackerman Institute's outstanding supportive achievements, a Proclamation was announced by Mayor Bill de Blasio to designate the date of April 16, 2018 as the Ackerman Institute's Gender & Family Project Day in the City of New York. "The Ackerman Institute's Gender & Family Project does incredible work to support transgender and gender expansive youth and promote family and community acceptance of all young people," said NYC First Lady Chirlane McCray, who launched the NYC Unity Project in 2017, New York City's first-ever, multi-agency strategy to deliver services that address the challenges of LGBTQ youth.
Now, more than ever, the Ackerman Institute stands committed "to ending violence against the trans community, outlawing conversion therapy, and call out the excessive policing and force against the LGBTQIA+ community. Committed to social justice, we stand in solidarity with the Black community at the Ackerman Institute and the world over. As family therapists, our ethics demand that we care about all people, all families, and act towards social justice. We must demand that Black lives matter and take action, especially those of us who sit with White privilege. We simply cannot be silent." ⠀
And in 2010, the same year that the Ackerman Institute launched its Gender & Family Project, the Audre Lorde Project opened their Manhattan location at 147 West 24th Street, between Sixth and Seventh Avenues, near the Flatiron District. Lorde's Project is best known as a community organizing center for Lesbian, Gay, Bisexual, Two Spirit, Trans and Gender Non Conforming (LGBTSTGNC) People of Color in New York City.
Harlem, New York native Audre Lorde was a globally-acclaimed and self-described "black, lesbian, mother, warrior, poet." Her writing dealt primarily with issues such as feminism, lesbianism, and black female identity. Lorde once said, "I have come to believe over and over again that what is most important to me must be spoken, made verbal, and shared, even at the risk of having it bruised or misunderstood."
The Audre Lorde Project was created two years after the writer's death in 1992. The Lorde Project "was first brought together by Advocates for Gay Men of Color, a multi-racial network of gay men of color HIV policy advocates, in 1994. The vision for ALP grew out of the expressed need for innovative and unified community strategies to address the multiple issues impacting LGBTSTGNC People of Color communities." ALP moved into its first location, the Fort Greene, Brooklyn parish house of the Lafayette Avenue Presbyterian Church in 1996, followed by a second location on West 24th Street in Manhattan in 2010.
"While the Audre Lorde Project will keep its church-housed Fort Greene space as a satellite," wrote Time Out New York on September 9, 2010, "it expects its newly visible, handicap-accessible, closer-to-more-subways home to significantly broaden its reach." Some of the events held by the Lorde Project's new 24th Street location included TransJustice Campaign meetings.
TransJustice is a political group created by and for Trans and Gender Non-conforming people of color. "TransJustice works to mobilize its communities and allies into action on the pressing political issues they face, including gaining access to jobs, housing, and education; the need for Trans-sensitive healthcare, HIV-related services, and job-training programs; and resisting police, government and anti-immigrant violence."
In November 2019, however, the Audre Lorde Project announced that the organization would now operate out of one office, their location in Brooklyn. During the months of December 2019 and January 2020, the Lorde Project organized a self-described "moving party" and provided food and MetroCards to all those who offered their support.
"Because we know our work to be far from finished," wrote the organization, "we are making this move back to Fort Greene to save, fundraise, and intentionally plan for a future in a more permanent and accessible home. Through mobilization, education and capacity-building, we work for community wellness and progressive social and economic justice. Committed to struggling across differences, we seek to responsibly reflect, represent and serve our various communities."
Photo Credit: NYC LGBT Historic Sites Project