Executive Staff
Staff & Board
Executive Staff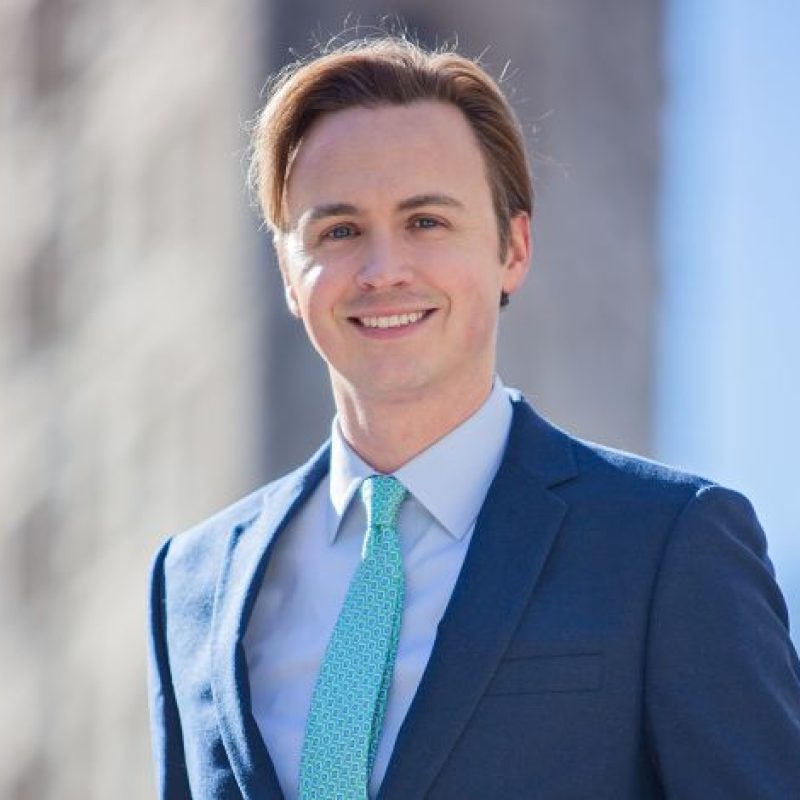 James Mettham
President
James Mettham became the Flatiron NoMad Partnership's President in 2019. He is a downtown management practitioner and leader with a proven track record in economic development, urban planning, and placemaking. James is responsible for strategically guiding the Partnership's muti-year BID expansion process to completion. This effort has nearly doubled the size of the Partnership's service and program footprint. James champions all things Flatiron and Nomad and is committed to making the Partnership the energetic, savvy, and visionary steward that the greater district deserves.
Before joining the Flatiron NoMad Partnership James held multiple leadership positions in local economic development, place management and real estate investments across New York City. At the Downtown Brooklyn Partnership, James's role as Managing Director of Finance & Operations included the day-to-day management of Downtown Brooklyn's local development corporation and three BIDs. Prior to that, he served as Assistant Commissioner for the NYC Department of Small Business Services Neighborhood Development Division where he oversaw the nation's largest network of BIDs and the deployment of multi-million dollars in commercial revitalization grants to neighborhoods across NYC. James holds a Master of Urban Planning from New York University's Robert F. Wagner Graduate School of Public Service, a Bachelor of Arts from the University of Pittsburgh, and is an alumnus of the Coro New York Leadership Program.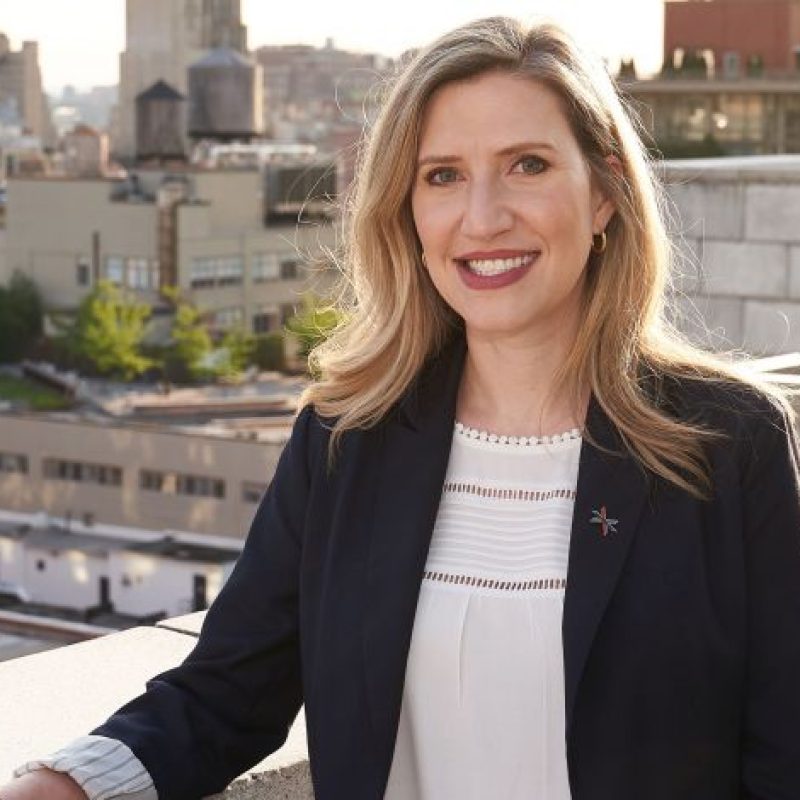 Megan Garcia
Chief of Staff /
Vice President of Marketing & Outreach
Megan Garcia began at the Partnership in 2017, bringing experience in both the nonprofit and private sectors. Leading our marketing efforts, Megan manages branding, business support, digital communications, sponsorships, events, promotions, and outreach. In 2021 she added Chief of Staff to her title, working alongside the President to facilitate an expanded organization and growing team. She also directed our rebrand and website initiatives, both unveiled in 2022, re-introducing the Flatiron/23rd Street Partnership as the Flatiron NoMad Partnership.
A California native, Megan moved to New York in 2013, first joining CBS as an Integrated Marketing Strategist. No stranger to the BID world, she previously served as the Marketing Manager for the Downtown Sacramento Partnership. Megan holds a BA in Communications from the University of California, Davis. She is also an alumna of the Coro New York Neighborhood Leadership Program, 2018 Cohort.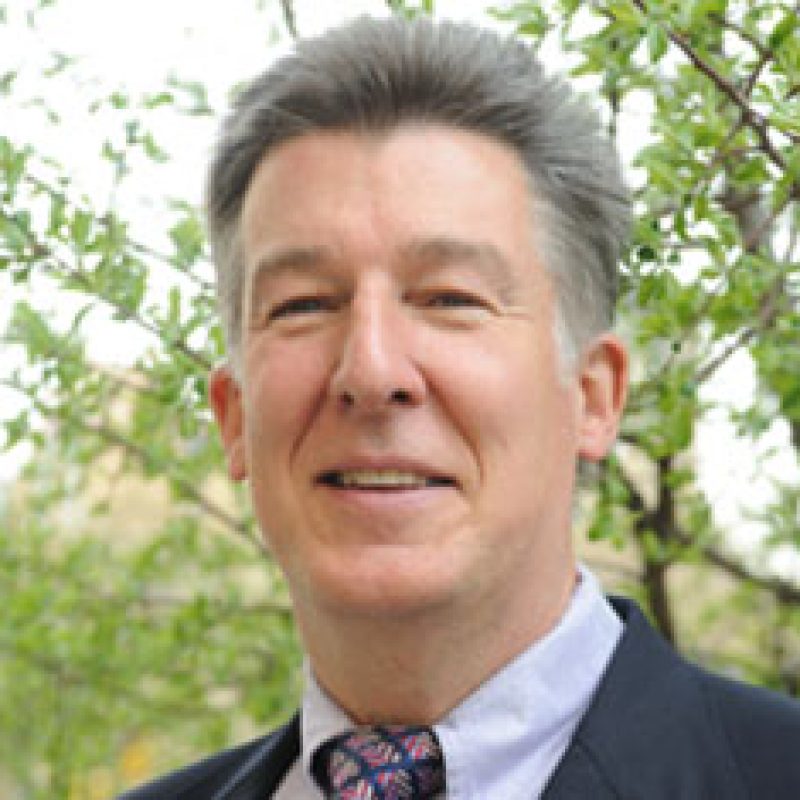 Scott Kimmins
Vice President of Operations
Scott Kimmins has been leading the Partnership's Operations since its inception in October of 2006. He spent 20 years with the New York Police Department in the 13th Precinct, which serves the Flatiron District. During his final years with the NYPD, he served as a Community Affairs officer, dealing extensively with local community groups and elected officials. As Vice President of Operations, Scott is responsible for the day-to-day management of the Partnership's sanitation, public safety, and homeless outreach programs, and works on a number of quality-of-life initiatives in the district. Scott holds a bachelor's degree in business management from Adelphi University.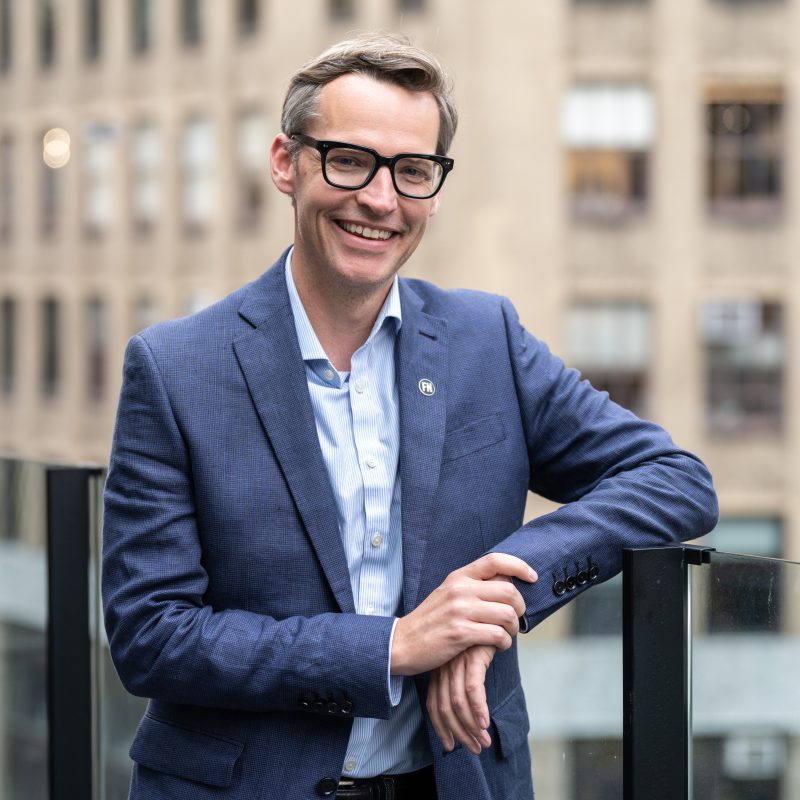 Kurt Cavanaugh
Vice President of Planning, Streetscape & Capital Projects
Kurt Cavanaugh joined the Partnership in 2016. As Vice President of Planning, Streetscape & Capital Projects, he manages the daily operations of the Flatiron Public Plazas & seasonal Open Streets including the NoMad Piazza Pop-Up; various public art installations; and everything related to bike and pedestrian safety. Kurt also oversees the district-wide horticulture program and works closely with the Partnership's Field Operations, Marketing, and Economic Development departments on strategic initiatives, advocacy, and planning.
He has a B.S. from Guilford College, an M.S. in Urban Design & Park Management from the University of North Carolina, and 15+ years NYC nonprofit and BID experience. Kurt lives in Greenpoint, Brooklyn, and prefers to commute to Flatiron and NoMad on two wheels.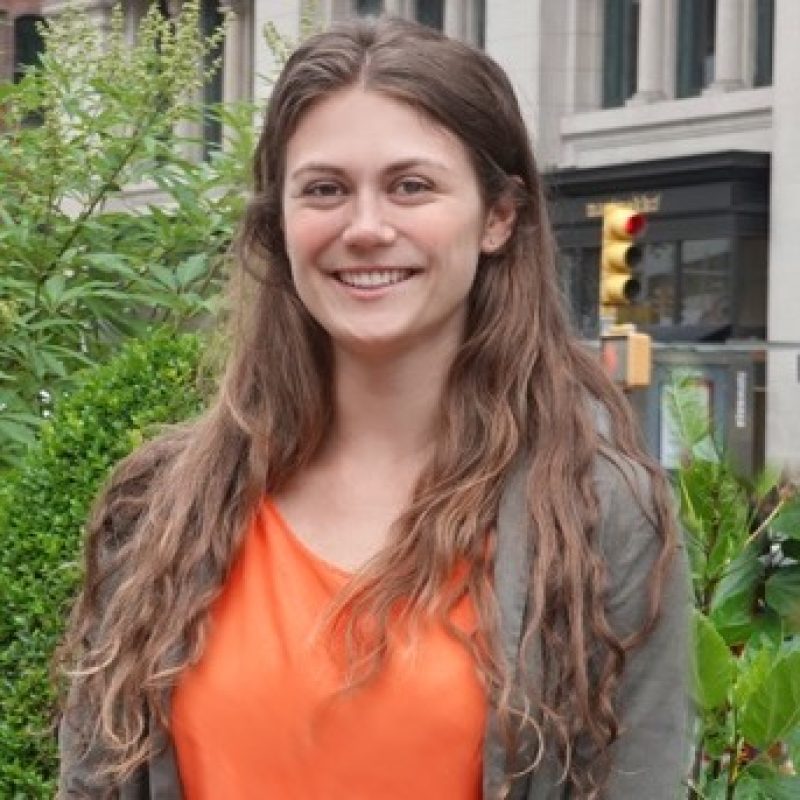 Nicole Mandel
Economic Development & Research Manager
At the Partnership since 2019, Nicole Mandel serves as Economic Development & Research Manager, building on her data and research experience from her time at the Village Alliance BID and Bronx Community Board #6. In her current role, Nicole spearheads and manages our organization's economic data reporting catalogue. Nicole gathers and analyzes an array of economic data to best understand trends within the neighborhood, meet the needs of stakeholders, and inform public realm projects in both the short- and long-term. Nicole manages an array of technologies including commercial property analytics databases, anonymized pedestrian count and cell phone data systems, and map/GIS-based asset tracking software.
Nicole graduated from the University of Delaware with a BA in Geography and a focus on Urban Planning and Social Geography. As a native New Yorker from the Flatiron District, she is passionate about reinvesting time in the neighborhood where she grew up. She is driven by understanding people and trends, with a strong desire to help create pleasant, safe, sustainable, and interesting places.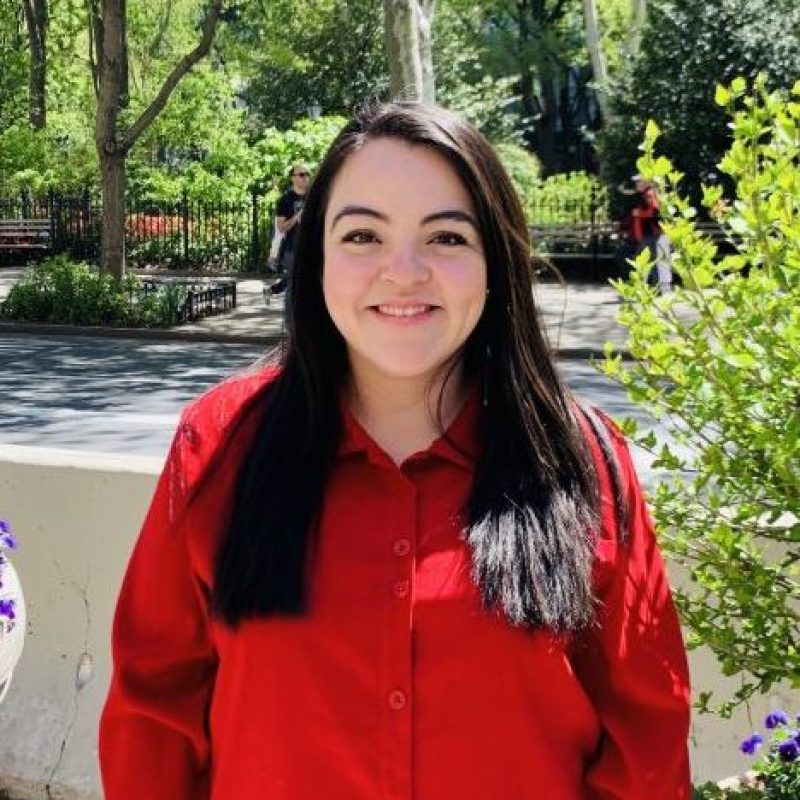 Claudia Rincon
Event & Program Manager
Claudia Rincon became the Partnership's Event & Program Manager in 2022. She most recently led marketing and events at the Myrtle Avenue Partership and made public programming more accessible to all people. She had previously worked with the Brooklyn Bridge Park Conservancy, where she distinguished herself as a team leader in planning and promoting events. Prior to her time with the Brooklyn bridge park Conservancy, Claudia worked with the DUMBO Improvement District in a Marketing and Events position. Now, she brings her knowledge and experience to the Flatiron NoMad Partnership to generate visibility through new events and programming throughout the district.
Arianne Maliwanag
Marketing & Content Manager
Arianne Maliwanag joined as the Partnership's Marketing & Content Manager in May 2022. Most recently, she managed programming and marketing development at the cultural non-profit organization, The Filipino School of NY & NJ. Prior to that, she worked for 5.5 years at The Children's Place, where she led brand marketing, consumer insights, partnerships and public relations. This also included directly supporting the introduction of two additional brands: Gymboree and Sugar & Jade. In her spare time, she is involved with non-profit, civic engagement and advocacy work. Born and raised in Bergenfield, New Jersey and now a proud Brooklynite, she's excited to continue empowering local communities, while bringing her brand marketing and community engagement experiences to the table.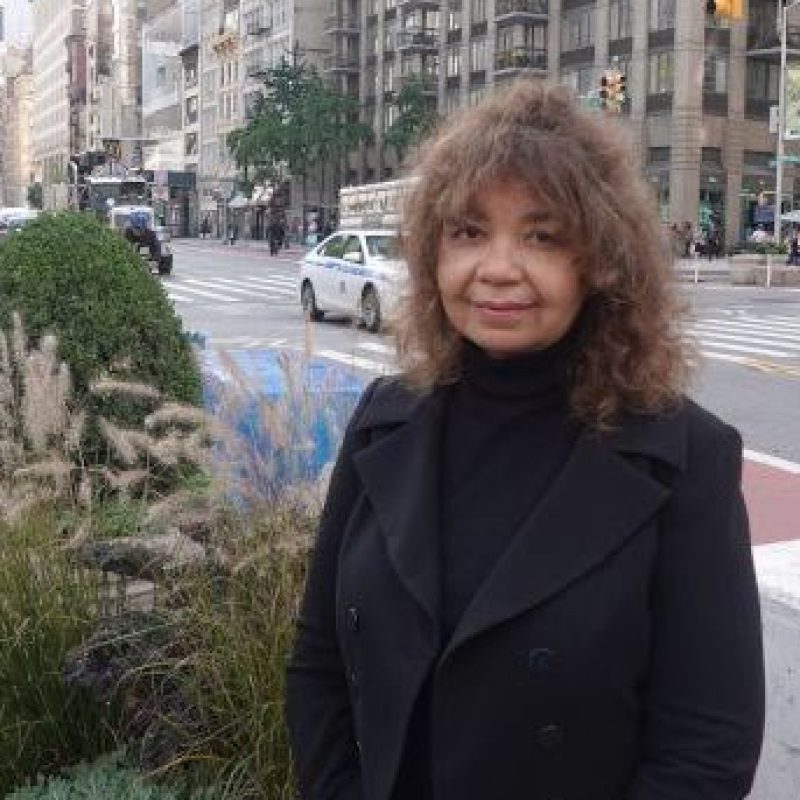 Sabrina McFarland
Part-Time Staff Writer
Sabrina McFarland began as a Partnership newsletter volunteer in August 2011 and was hired as a part-time staff writer in March 2012. For over 10 years now she's been interviewing notable movers and shakers and digging into the storied history of Flatiron and NoMad for monthly features on our website. A native New Yorker and an award-winning digital and print content creator at leading media brands such as PEOPLE magazine, Entertainment Weekly, and Health magazine, Sabrina earned a BA in psychology from The City College of New York (CUNY) and a Master of Science degree from Columbia University's School of Journalism.