Details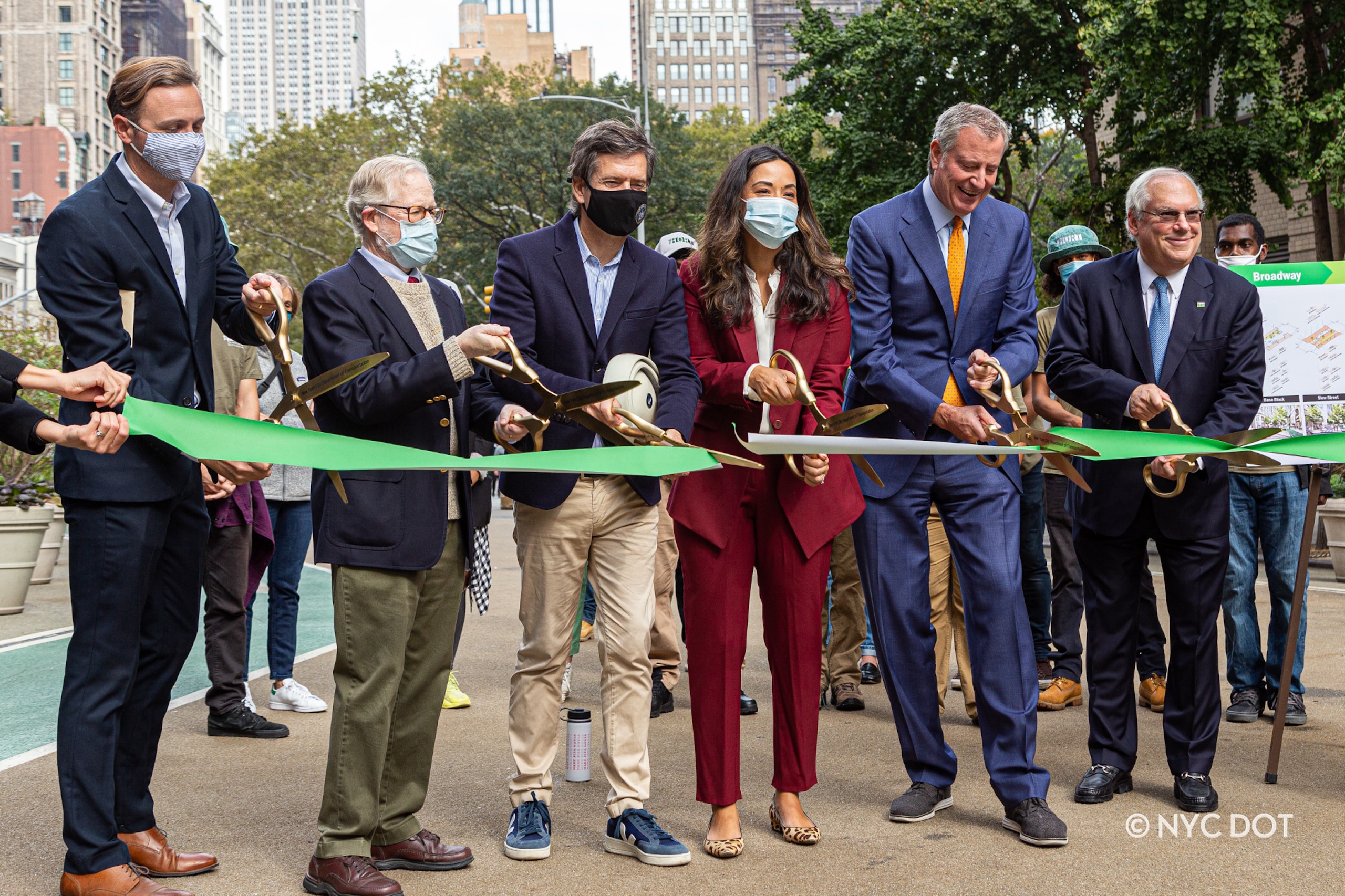 NYC DOT's Broadway Vision, from Union Square up to Columbus Circle, offers a variety of design elements that can be implemented based on community and stakeholder input, including public space, bicycle lanes, greenery, shared spaces, and traffic calming elements.These designs include the Base Block, Slow Block, Shared Block, and full Plaza Block.
In summer 2021, NYC DOT installed a slow/shared design on Broadway from 21st to 23rd Streets after years of close consultation with local businesses, residents, our organization, and community stakeholders. This project increased pedestrian space and created two new public seating areas at 22nd Street. Located next to the iconic Flatiron Building, this project complements Manhattan's first Shared Street, on Broadway from 24th to 25th Street, unveiled in 2017, and the iconic Flatiron Public Plazas that were first installed in 2009.
These two blocks created the largest shared street citywide and feature innovative design details that can be used in future Broadway Vision projects in Flatiron and NoMad.