Mayor Adams & DOT Commissioner Rodriguez Announce New Expansion of Broadway Vision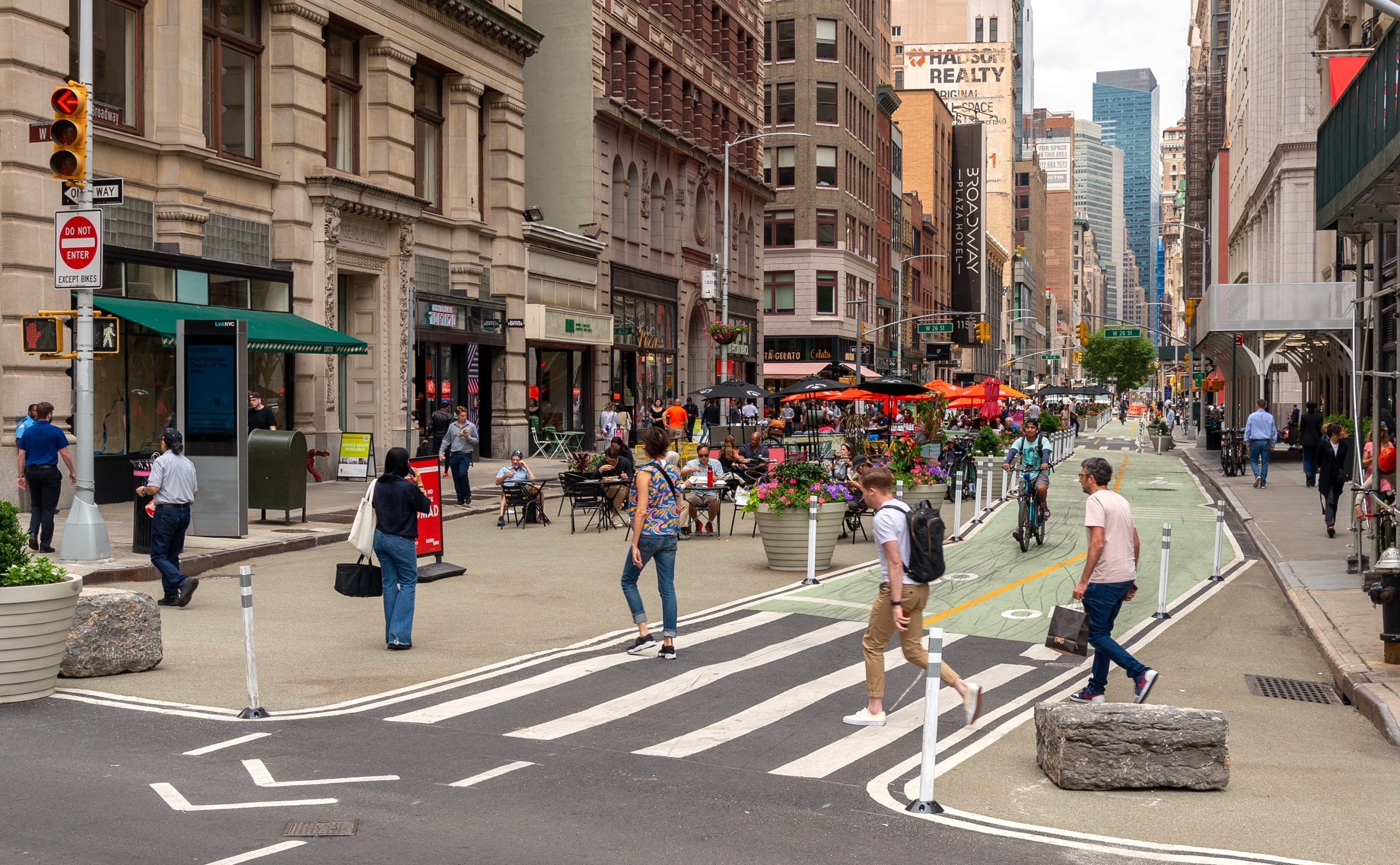 Mayor Eric Adams and NYC Department of Transportation Commissioner Ydanis Rodriguez announced a new phase of the Broadway Vision plan this week to better connect Flatiron and Union Square. Improvements will be incorporated along Broadway from 21st Street south to Union Square including additional areas for public seating, walking, and bicycling.
"DOT's recent Broadway Vision treatments enhanced safety and created vibrant outdoor dining experiences in NoMad that have helped bolster our district's economic vitality," said James Mettham, President, Flatiron NoMad Partnership. "We look forward to engaging with residents, business and property owners, visitors, and other neighborhood stakeholders on Broadway Vision's expansion southward to better connect Flatiron and Union Square."
View the full press release, here.
Read more about our collaborative public realm work with the City, including Broadway Vision, the NoMad Piazza pop-up plaza, and permanent Flatiron Plaza reconstruction, here.
Header & Thumbnail Photo Credit: Flatiron NoMad Partnership