Yeohlee Teng, Fashion Designer & Owner of YEOHLEE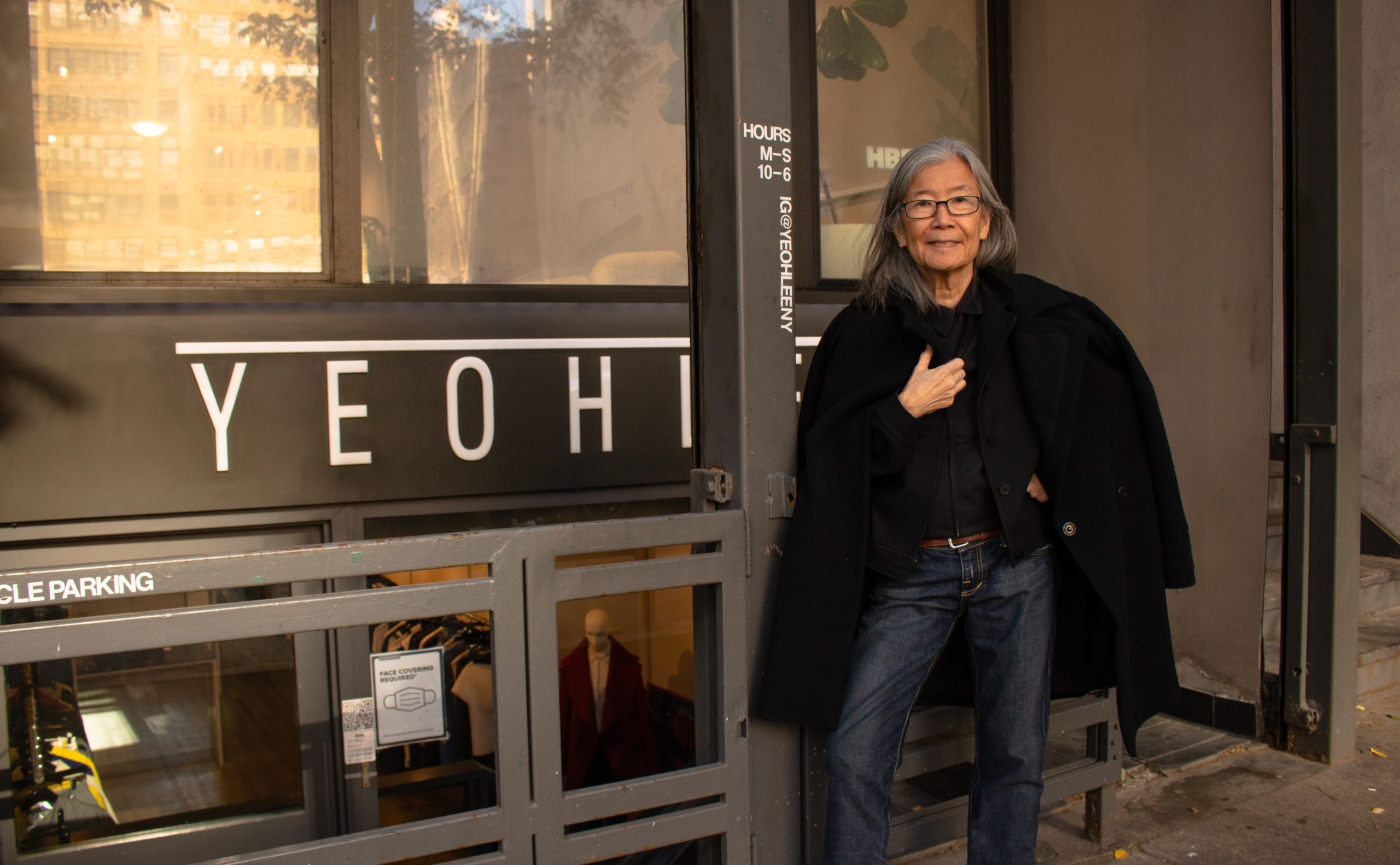 Meet Yeohlee Teng, the award-winning fashion designer and owner of YEOHLEE, the sustainable clothing store brand, located at 12 West 29th Street, between Broadway and Fifth Avenue.
1. Tell us more about the fashion collection that you launched in 1981, the reason behind the label's longevity, and what aspect of the business excites you the most?
Business is always exciting especially from the diversity of the clients. We have a lot of hotels in the neighborhood and that draws a very cosmopolitan crowd.
The one size fits all 'zero waste' cape was an inspiration engendered by necessity, which is the mother of invention! I was in school when I came up with the design and had to be frugal with fabric, hence the term 'zero waste." The cape is still selling today and that is longevity.
One size fits all and a genderless fit is very efficient, fits everyone, and saves floor space for display—a quote by Richard Martin, the late curator in charge at the Metropolitan Museum of Art on my work having "energy and economy, measure and magic …" quote from my book, YEOHLEE: WORK, material architecture available at YEOHLEE.
2. A number of your designs are part of the permanent collection at the Metropolitan Museum of Art's Costume Institute. Where does your fashion inspiration come from?
Inspiration came from the neighborhood where I started my business, YEOHLEE Inc. in a loft at 133 Fifth Avenue in the heart of the Flatiron District. It was the photo district then, with the legendary photographer Irving Penn, a denizen of the 'hood, Andy Warhol's Factory at Union Square, and models and photographers ubiquitous on the streets.
3. We're now in the year-end holiday shopping season. Share with us the style items that are trending among your flagship store customers and what are your personal favorites?
The cape, of course, it being genderless and one size fits all, wearable in rain or shine. We also have travel items of pants and tops in a user-friendly gabardine that travels well and is washable. In the mix are paper cotton shirts perfect for a sojourn on an island in the sun!
4. You grew up in Malaysia and arrived in NYC to study at the Parsons School of Design. What inspired you to pursue a design career and later open your own fashion house?
My destination was New York City and being in fashion design and owning my own "house" was my goal.
5. For those who want to own their own business, what professional advice can you share?
Go for it!
6. When you're taking a break from the world of fashion, how do you like to spend your time in Flatiron and NoMad? What do you love most about these vibrant communities?
Madison Square Park has always been a haven for a break from the cacophony of the city with wonderful art installations, a great new dog run, and of course Danny Meyer's first Shake Shack! I love Zaytinya at The Ritz-Carlton, such a great addition to all the fine restaurants in the neighborhood, from BBQ at Hill Country to Greek at Periyali—all celebrate the diversity of cuisine in the district.
As for architecture, how can one not be blown away by the Flatiron Building and the spectacular views of the Empire State.
7. Finally, choose three words to describe Flatiron and NoMad.
Cool. Vibrant. Diverse!
Header & Thumbnail Photo Credit: Karina Rodriguez