Ruth Domber, Co-Founder, 10/10 Optics
Meet Ruth Domber, Co-founder of 10/10 Optics, an award-winning boutique eyewear store at 50 Madison Avenue on the corner 26th Street. "We stand behind the experience that we deliver," notes Domber, "and as an independent owner, our ethics and reputation for excellence and service for over 40 years in business have maintained our position as leaders in the optical industry!"
1. 10/10 Optics is a boutique eyeglass store that made its neighborhood debut in 1979. Tell us more about the store and the reasons for its longevity.
The first of my four 10/10 Optics locations was on Second Avenue. We're now located on Madison Avenue and 26th Street in a stunning space. We were among the first wave of boutique opticals that were independently owned and operated. We were unique in that we did not have our patients walk up and down our aisles to select their own eyewear, but rather had them at a comfortable counter and we, as experts, brought the eyewear to them. This format resonated with our clientele, as they preferred having an expert manage the entire purchasing process. Within the optical industry, we were the forerunners of this unique concept.
2. Not just the co-founder, you're considered an eyewear makeover expert who is "passionate about the transformative powers of eyewear." How do you describe your role? What aspect of your job excites you most?
Within the first year of opening 10/10 Optics, I knew that my primary role was to educate both the consumer as well as to train an expert staff of opticians. Keep in mind that I'm almost always working with an 'uneducated' consumer when it comes to buying eyewear. The purchases and decisions to be made are a blend of esthetics and technical components. The lay person or client will not be aware of how these two factors are combined to yield the best results. Many factors will go into selecting the correct pair of eyewear. Being able to deliver an excellent consumer experience is exhilarating and extremely satisfying.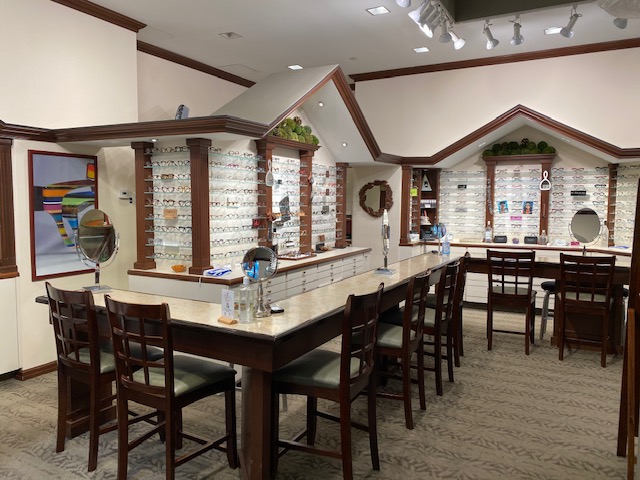 3. Why should customers choose 10/10 Optics over chain store locations? What sets your brand apart from others?
We are expert opticians. Our optometry practice is solid, innovative, and caring. My staff of skilled technicians has been with me for decades and knows the faces and names of our friends and patients.
4. What eyewear styles are your bestsellers? What's trending with customers and what are your personal favorites?
We are renowned for curating independent eyewear collections from around the world. Each one has its own 'flavor.' I know the artists that create the designs. As a result of our reputation for excellence and innovation, we frequently offered new eyewear collections before they are available to the mainstream eyewear market. My favorite is the discovery of new artists, designers, and collections before they reach the height of fame. Among my favorites are Lucas de Staël for leather, granite, and stone, Rigards for industrial design, Hoffmann for classic buffalo horn, and DeLoor for color combinations and styles that are colorful, funky, and one of a kind.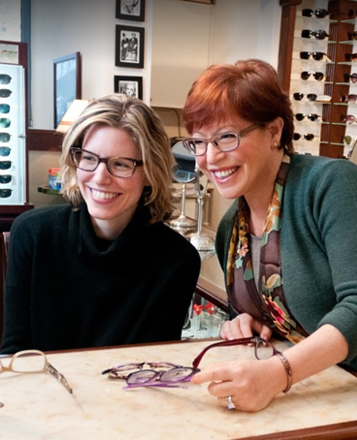 5. Before launching 10/10 Optics, you earned an undergraduate degree in business administration and management. What inspired you to pursue a career in eyewear retail?
Since the age of 15, I always had a job. By the time I was 17, my optometrist needed a part-time receptionist and I worked there after school and on weekends. After a time, I left him and moved on to another job in optics until after a few years I was in a managerial position in another optical retail location. By the time I graduated college in 1979, it was either law school or opening an optical/optometry retail practice with my best friend, optometrist Dr. Stephen Rozenberg. He was the optometry side and I was the optical side, and we both ran the business end. By the time we opened, I had a dual education. One in business administration and the other in optics. I love working with people, helping them to see their best and having my own business.
6. When you're not at 10/10 Optics, how do you like to spend your time in the neighborhood?
In my free time, I enjoy the company of my children and grandkids. We spend weekends together, as well as share a retreat in the beautiful mountains upstate near the Woodstock festival. Working out is an essential part of my daily routine at the local CrossFit.
7. Finally, choose three words to describe the Flatiron & NoMad District.
Wonderfully populated. Diverse. Artistic.
Photography Credit: David Perlman Photoraphy