Michelle Larivee, Cofounder and CEO of WTHN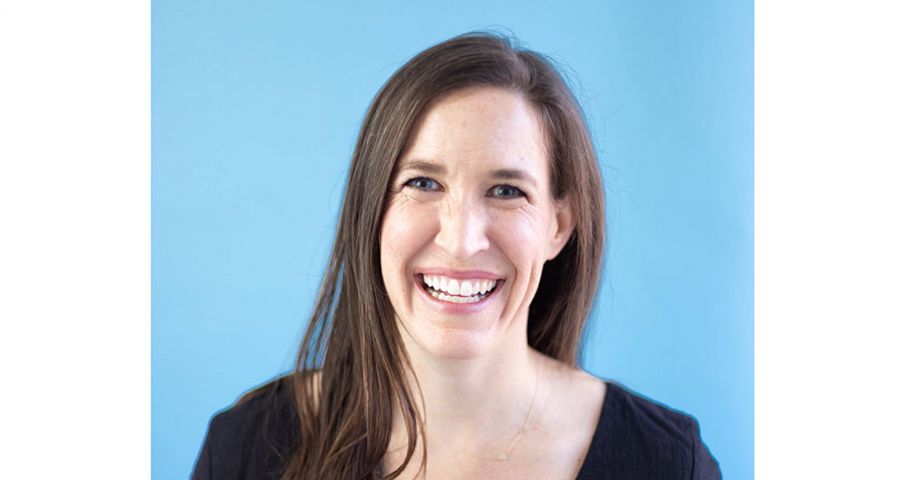 Meet Michelle Larivee, Cofounder and CEO of WTHN (pronounced "within"), an acupuncture studio and herbal shop, located at 20 West 22nd Street, between Fifth and Sixth Avenues. Notes Larivee about her Flatiron-based boutique business, "We believe in making acupuncture and herbs accessible in every sense of the word and aim to demystify and educate our clients around the benefits of natural healing." Larivee shares her thoughts and opinions on acupuncture, wellness, and WTHN.
1. Briefly tell us about WTHN's mission, your role as its Cofounder and CEO, and the backstory behind its name.
WTHN's mission is to help others heal their bodies and relax their minds in order to lead happier, healthier, and more fulfilled lives every day. Our name WTHN speaks to Chinese Medicine that works by stimulating and unlocking your body's natural healing defenses, healing you from WTHN. It also references the mind-body connection that can be achieved through Chinese Medicine.
2. You're a former investment banker who once raised funds for health care organizations. How did your professional and personal experiences inspire the launch of WTHN?
The inspiration from WTHN comes from my personal health transformation through acupuncture and herbal medicine. After a ski accident resulted in a dislocated vertebrae in my neck and chronic pain, I was left with few healing options. At the suggestion of my doctor, I tried acupuncture and felt immediate pain relief. Over time, I also experienced holistic benefits of Chinese Medicine including better sleep, less stress, and a stronger immune system/fewer sick days. Later, acupuncture and herbs helped me get pregnant with my son Sam. I became the biggest advocate for acupuncture, but realized there was no easy way for others to get started and to experience the deeply healing benefits.
Acupuncture works by activating the fascial network of the body, our messenger system, and sending messages to the brain to stimulate the body's natural defenses. In the case of pregnancy and fertility, it is about bringing hormones into balance and reducing stress, as well as increasing blood flow to the uterine area and preparing your body to conceive. For pain relief, acupuncture can release sore muscles, which especially results from too much screen time or being hunched over a desk, as well as reduce inflammation. I also love cupping to help with pain relief, and it has really great benefits for sore or tight muscles.
3. How would you describe acupuncture to someone who knows nothing about it? Are there any acupuncture misconceptions that you would like to clear up? While we're at it, let's address everyone's favorite question: does it hurt? 
Acupuncture is the insertion of thin needles at various points in the body to send messages that alter brain chemistry and activate the body's natural healing defenses. For example, for stress, acupuncture decreases the production of cortisol, our stress hormone, and stimulates an increase in the body's production of serotonin and dopamine, our happy hormones.
The biggest point to demystify is that needles don't hurt! Acupuncture needles are tiny, the size of a single human hair, and most of the time you barely feel them when they are inserted. There can be sensations, for example, a tight muscle releasing or a dull ache to release tension. Most often people drift off and fall asleep on the table! Additionally, many people are not aware of how rigorous the education and training is to become a Licensed Acupuncturist. At WTHN, all of our expert Healers are New York State licensed with a Master's or Doctorate degree in Acupuncture and Chinese Medicine with thousands of hours of clinical practice
Modern research is shining a light on discoveries that validate the traditional use of acupuncture and herbs more than ever. New clinical studies show that acupuncture stimulates circulation and interacts with the fascial network, which alters brain chemistry and activates our natural healing mode. Don't need to be a believer anymore! Exciting, cutting edge research is coming out that's proving traditions that have been around for thousands of years.
4. Describe the sessions offered at WTHN. Do you have any favorites?
Acupuncture is proven to treat hundreds of conditions, so we designed a treatment menu targeting some of the most common that is customizable and easy to understand. Our menu offers three categories: Prevent, Heal, and Glow. The Prevent menu focuses on optimizing your health and includes key issues like stress, fatigue, and anxiety. The Heal menu includes some common health conditions for acupuncture like pain relief, women's health, digestion, and sleep. Our Glow menu offers a facial rejuvenation treatment that leaves you looking younger by reducing wrinkles and firming the skin through increased production of collagen and elastin. We also offer add-ons of cupping, which is great for the release sore muscles, detox, and congestion.
Right now I'm working hard to keep the post-summer glow going. I am especially loving our signature facial rejuvenation with LED, which not only has decreased wrinkles but also increased my skin moisture and helps me feel less stressed because it treats the whole body.
5. The global wellness market is a growing one, now worth reportedly more than $4 trillion. What do you think are some of the reasons for the success of wellness-related businesses? What do you see next for this type of business in the Flatiron community and beyond?
We are in the next frontier of wellness and an era of preventative healthcare where there is a critical need for mind-body recovery, stress relief and pain relief. WTHN was created to make ancient healing with acupuncture and herbal medicine accessible for all. We aim for accessibility in every sense of the word, including a central location where people come to live, work and play. Our clients are coming from all five boroughs, so combined with Flatiron's demographics and psychographics that showed a high concentration of consumers craving aspirational wellness, the neighborhood's convenience and centrality made it an obvious choice for our first location.
There's also a broader cultural shift that supports the growth of wellness. We've seen the social use of wellness at WTHN from date nights to girls' nights, bachelorette parties, birthdays, etc. There are many forward-thinking companies including those based in Flatiron, and we've been able to partner with them to offer innovative wellness perks and events for their employees–an acu-high is now better team bonding than a long night of drinking. We are in an unprecedented era of stress and anxiety and there's a destigmatization of mental health issues, so treatments like acupuncture and herbal medicine are becoming increasingly popular.
6. What advice can you offer those pursuing a career in wellness? How did you strategize demystifying acupuncture and educating the public? Can you offer any advice for female entrepreneurs?
My biggest advice is to build an amazing team around you both in your company as well as friends, family, and advisors. It is really a journey and having the support you need along the way is critical. And then also, recognizing that the most important part is starting with accepting the fact that recovery is a really essential part of sustaining high levels of performance and staying healthy for yourself and your family. At the fast-paced life that we live, it's really easy to get wrapped up and forget about it…what has been really important is actually taking the time to schedule the activities that keep me happy and healthy.
7. Switching gears to your life outside of work–how do you like to spend time away from WTHN?
I have a two-year-old and so the majority of my time outside of WTHN is dedicated to family. I try to plan a new activity or adventure every weekend to take advantage of this amazing city that we live in–whether it's watching helicopters at the South Street Seaport or a trip to the Bronx Zoo. This special time, and seeing the world with more joy through my son's eyes, helps me recharge and reset.
8. When it's time to grab a bite, where do you like to dine in the neighborhood? Do you have a go-to dish?
There are so many great places to eat in Flatiron! For lunch on the go, some local favorites are our neighbors (and brand BFFs) by CHOLE. and sweetgreen, and I also love Inday and Bite for a delicious on-the-go lunch. My favorite lunch is anything I can get quickly that is healthy, protein-packed, and keeps me energized for the rest of the day. And for a special occasion, our neighbor Cote has incredible Korean food!
9. Outside of your venue, what's a "must-see" or "must-do" hidden gem in the neighborhood?
Flatiron is truly a mecca of great wellness brands. There are amazing retail concepts across Flatiron for fitness, shopping. and beauty. I'm thrilled that Heyday now has a 19th street location for a facial. Our team loves to do fitness outings, so between SoulCycle, SLT, and DanceBody–to name a few there is never a shortage of places to get in a good sweat.
10. Finally, choose three words to describe the Flatiron District.
Vibrant. Wellness-focused. Convenient.
Photo Credit: Olga Brycht