Marco R. Ciocca, Co-Founder & Chairman of the Montessori Schools at Flatiron and SoHo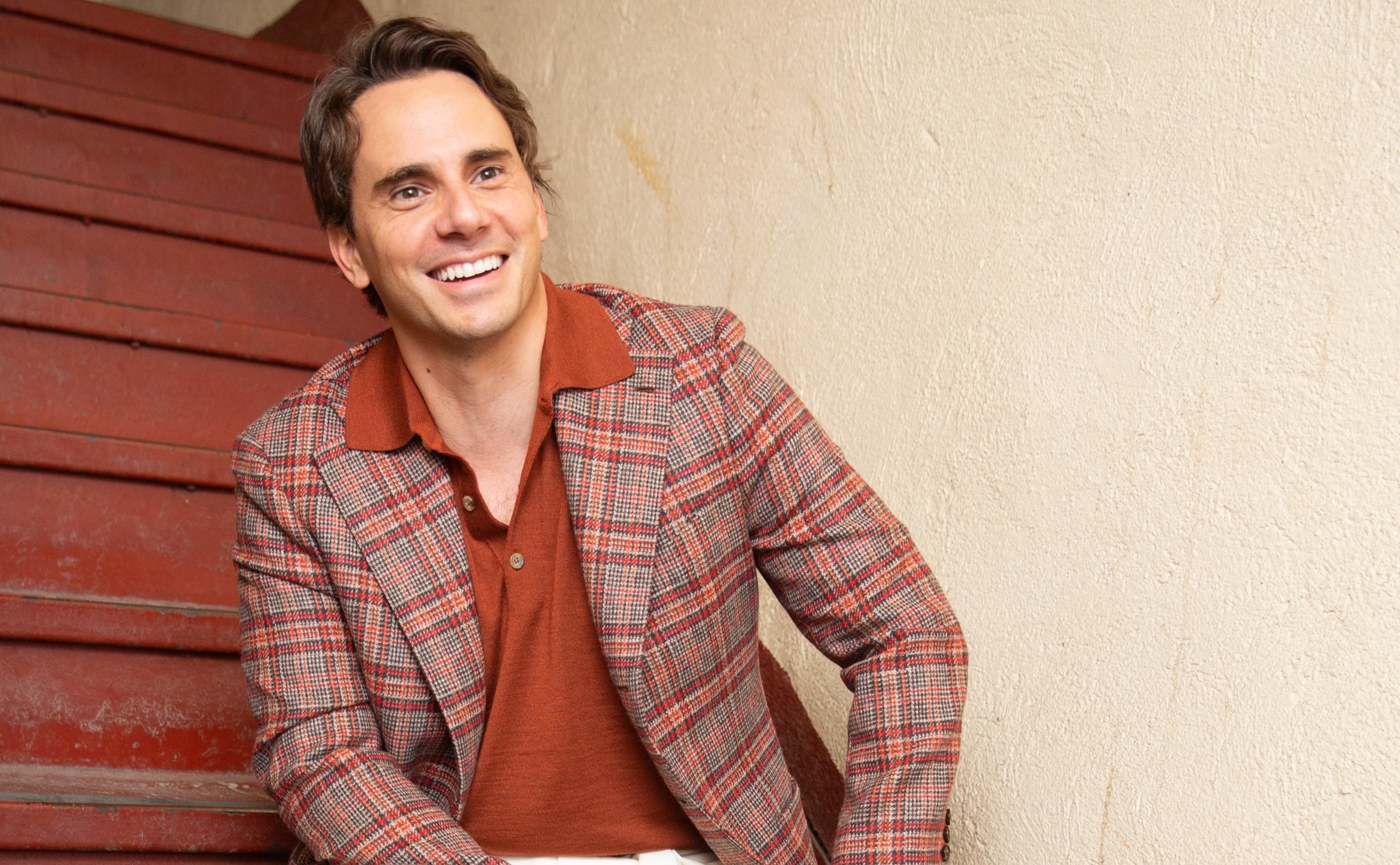 Meet Marco R. Ciocca, Co-Founder & Chairman of The Montessori Schools at Flatiron and SoHo. Located at 5 West 22nd Street, the School's stated mission is to "encourage the development of the whole child by providing a comprehensive education, cultivating independent thought and foundational skills."
1. Tell us more about the School's policies and what sets it apart from other educational institutions.
The Montessori Schools of Flatiron and SoHo are deeply committed to nurturing the whole, unique child in thoughtfully prepared classrooms with skillfully trained teachers using the exact Montessori method that Maria Montessori developed. We've built state-of-the-art facilities and partnered with the communities that we serve. We also have a very strong commitment to philanthropy and global mindedness. To date, we have offered over $2,000,000 in scholarships to our students. We believe and set forth policies to make sure that each child is receiving educational opportunities that optimize their personal growth, foster a true love of learning during the most formative years of their development, and ensure that a strong home-school partnership is established. Being a family-owned and operated small business sets us apart as it allows us to have a deeper, more personal connection with the school community and a strong devotion to our mission. We always prioritize the education of each child and the well-being of our staff above all else.
Further, the schools have been designed with inspiration and with the vision to become part of the local community fabric. We not only provide a comprehensive education for children inside the classroom, but we strive to do so outside of the classroom as well by engaging with the local neighborhood. Through our partnership with The Madison Square Park Conservancy, Room to Grow, teacher led exploration of the Flatiron and NoMad neighborhoods and joyous walks and strolls around the area, we seek to appreciate the community's art and culture as we interact with the neighborhood that we are so proud to call our home!
2. Describe your role at the School. What aspect of the job excites you the most?
My role over the last decade has evolved as we have grown and matured as a school. It used to be that I was involved in every decision from the color of the walls, staffing and admissions, licensing, repairs and maintenance as well as food catering, etc. Now, I am focusing on the more macro aspects of running the school and I work closely with the Head of School and administrative staff to ensure they and the teachers have everything needed to be successful. I like to say I leave the really important matters to the truly talented professionals we have at the school.
Certainly, the end of year ceremonies and seeing the children and their families so happy with their experience and showing their appreciation to all of the staff has been a yearly highlight. It is very fulfilling seeing the teachers and staff getting the recognition they deserve for all the work they do. These are the most formative years in a child's life, and everyone takes their responsibility very seriously, so when we see happy faces and there's joy in the halls at the end of the year, it's very exciting!!
3. What can Montessori teachers and students look forward to during this school season?
Teachers and students at the Montessori schools can look forward to a very exciting school year! We have so much planned in terms of programming for children, parents, and teachers alike. This past spring, our teachers embarked on the Association Montessori Internationale (AMI) refresher training course in Baltimore, Maryland where they learned of innovative and exciting topics that they are eager to bring to their classrooms in September. The entire staff will also be participating in a school-wide training program and refresher in anticipation of the school year. A comprehensive Parent Education series has been established to help support parents as they navigate these early years at home with their children. The Parent Association also has many community wide activities planned including the Fall Harvest Festival, parent mixers, kick-off events to get the school community excited for the upcoming school year, restaurant events for the parents to meet and discuss topics that are important to them, philanthropic opportunities like collecting goods for Room to Grow, our yearly New York Cares coat drive, and our work with food pantries.
Our classrooms are being prepared now to receive the children and families and we cannot wait! We look forward to a wonderful 2023-2024 school year!
4. Prior to your leadership role in the field of education, you were an attorney and real estate property manager. You also earned a B.S. degree in Foreign Service from Georgetown University and a law degree from the University of Miami. What inspired you to choose a career in education?
To be honest, I think the career chose me. I had been doing work in very unrelated fields but realized, especially in the legal profession, that you are needed when there are fires to put out. Once you do, a client moves on and you move on to the next fire. I enjoy building something – taking an idea and seeing it through. Right about the time I came to that realization in my life, it happened that my sister, a Montessori teacher, felt unfulfilled with the level of Montessori education available in Miami and wanted to open her own school to address that need. We teamed up and as I helped with the construction and operations, I witnessed firsthand the power Montessori has on a child's life. I was hooked. From there, I was able to blend my passion for building something with what became the more important goal of educating children in the best way possible during their most formative years.
5. For those aspiring to work in education or in a Montessori School, what professional advice can you share?
First off, I would congratulate them on choosing such an exciting and rewarding career path! We meet children early in their lives and witness their wonderful growth and development throughout their young, formative years. There's no question teachers are the cornerstone of our society. Having the opportunity to have a first-row seat in children's incredible development and reaping the rewards of knowing you have shaped their lives is extraordinary. I would offer the advice to cherish each day. We just celebrated our 10th anniversary at the Flatiron location and undoubtedly, the days and years fly by. It is important to celebrate each day in the classroom and every moment with the children you teach.
I would also suggest taking advantage of all professional development opportunities that are offered. We live in a large city with a plethora of professional development and networking opportunities. Continue to grow and learn, there are so many exciting ways to do so!
6. When you're taking a break from school activities, how do you like to spend your time in Flatiron and NoMad? You're also a resident of the neighborhood. What do you love most about these vibrant communities?
I now have two young boys (Flatiron babies), so our lives revolve around the few square blocks within Flatiron and NoMad. I will usually strap one of them to my chest and go grab coffee at Devoción, Ralph's, or Gumption Coffee. The seasonal items and pastries at Dominique Ansel Workshop are a secret pleasure for our family. I think the Flatiron Plate just south of 23rd Street secretly has one of the best bagels in the city. My oldest has one a day, as well as an acai at Oakberry. We spend an enormous amount of time in Madison Square Park and the King David's Tacos truck is always a welcome snack. My oldest likes to see if we can see the same squirrel twice (he thinks we have, I am not so sure). We frequently head down to Eataly to grab provisions for dinner, it's so convenient and the ingredients are incredibly authentic. We spend time in Italy every year, so it's a great set up for us to have Eataly so close. I miss the NoMad Restaurant, it was probably my favorite in the city. Fortunately, there are a number of amazing restaurants in the neighborhood. A fellow swim class dad, Stefano at Rezdora, makes an incredible pasta dish called "Grandma Walking Through the Forest." I love the gnocco fritto too. I go to Odo for special occasions and when people are visiting, the tasting menu is memorable.
I think what I love most about these neighborhoods is how they are constantly changing and re-inventing themselves. I spent a lot of time in this neighborhood after college and it was nothing like it is today. It was fun and had great energy to be sure, but I feel like it's really grown into its potential in the last 15+ years. It sits at the heart of Manhattan and has become a hub for tech, finance, hospitality and shopping. I chose Flatiron for our first school because I felt it had everything to offer and knew it would be a great neighborhood for families to raise children. I am glad we could be a small part of that transformation.
7. Finally, choose three words to describe Flatiron and NoMad.
Abuzz. Familial. Energizing.
Header & Thumbnail Photo Credit: Daniel D'Ottavio