Kayla Howard, General Manager at Equinox NoMad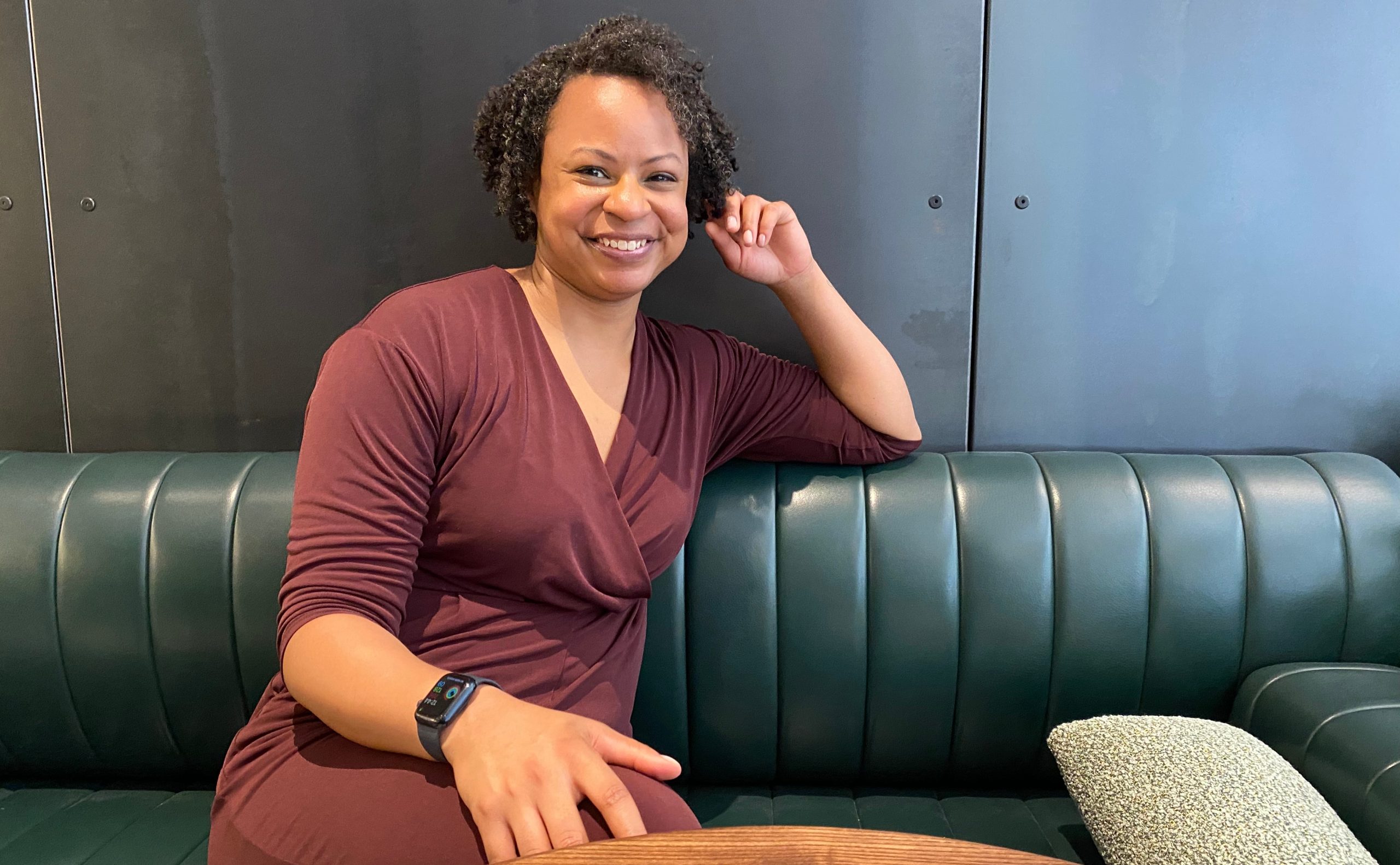 Meet Kayla Howard, General Manager at Equinox NoMad. Located at 31 West 27th Street near Broadway, the club is defined by the brand as an "expansive home for those who want it all."
1.  Tell us more about Equinox NoMad, which made its debut today, August 2nd.
Equinox NoMad invites members to experience a high-performance lifestyle to reach their highest potential. Our beautiful European oak communal table at the entrance and member lounge immediately make you feel at home. Our first-floor functional strength and cardio space has state-of-the-art equipment like custom Precision Run treadmills, turf, and my new favorite piece of equipment, the plate loaded deadlift machine. For the group fitness participants of all levels, we have a 1,600 square foot Main Studio, infrared heated yoga/barre studio, and cycling studio. We are an elite coaching club with coaches who can train on the club floor or virtually so that programming is consistent, and our Pilates studio Recovery is essential for our community, so we are excited to showcase our two-room spa featuring regenerative massage and skincare services.
2. Congratulations on being named the location's General Manager. Describe what your role will be.
Thank you! I am so excited to open this August. It is my role to drive performance, supervise operational procedures within multiple departments, and drive revenue. My personal core goal is to know every employee and member on a personal level. There is nothing more important to me than community and culture. It is my role to foster a welcoming environment to help our members reach their highest potential.
3. What aspect excites you the most about Equinox, a company that you've been affiliated with since 2019? What are your personal favorite fitness routines there?
Equinox has been an integral part of my life since joining the team in 2019 after transitioning from hotel management. I have never been surrounded by so many high-performing individuals who want to be the best version of themselves. I am most excited about the growth of the brand as it expands into new markets.
I compete in powerlifting, so my fitness routine is grounded in the three main lifts: squat, bench, and deadlift. Powerlifting is my favorite because it challenges my mindset and tests my ability to lift as much weight as possible on the platform. I love to jump in a Group Fitness class from time to time to experience the positive energy with our members. My favorite instructor is Or Artzi.
4. Speaking of fitness, the Flatiron NoMad Partnership is now offering its annual 'Wellness Wednesdays' complimentary classes in the Flatiron South Plaza at Broadway, between 23rd and 24th Streets. Last month, Equinox NoMad was a program participant with Mat Pilates on July 26th. What did people engage in during this session?
Participants had a phenomenal Mat Pilates class by our Group Fitness Manager for NoMad, Shawn Kobetz. Our talented Group Fitness leader knows how to inspire and make core work fun! We were thrilled to have the opportunity to share the Equinox experience with the Flatiron NoMad community. Mat Pilates will be a regular class running on the Equinox NoMad schedule!
5. You also have a background in hospitality, as well as an MSW in Social Work from New York University and a BA in Legal Communications from Howard University. What inspired you to choose a career in fitness and why? For those aspiring to be in this field, what professional advice can you share?
Hotel management has a totally different lifestyle that left me feeling depleted after a long day. I was looking for a brand that was similar to my experience at Kimpton Hotels where I could grow and stay for years, and Equinox has been that for me. I chose a career in fitness because I wanted to better myself mentally, physically, and emotionally while striving for the next chapter of my career.
I suggest to anyone who wants to work in this field prepares themselves to be curious in every sense of the word. Seek mentorship and give it all that you got. Don't be scared to start from scratch and work your way up. Hard work pays off.
6. In addition to working in NoMad, how do you like to spend your time in the neighborhood? What do you love most about the vibrant communities of Flatiron and NoMad?
I have fallen in love with NoMad. I love live jazz at L'Adresse, Margherita pizza at Traditas, or a tasty Manhattan from David at Mason Jar. Hawksmoor has made me find excuses to cross over Park Avenue South, and Mareluna is such a hidden gem. My guilty pleasure is the branzino at Cecconi's.
7. Finally, choose three words to describe Flatiron and NoMad.
Energetic. Charming. Engaging.