Jung Lee, Designer, Event Planner, and Founder of Jung Lee NY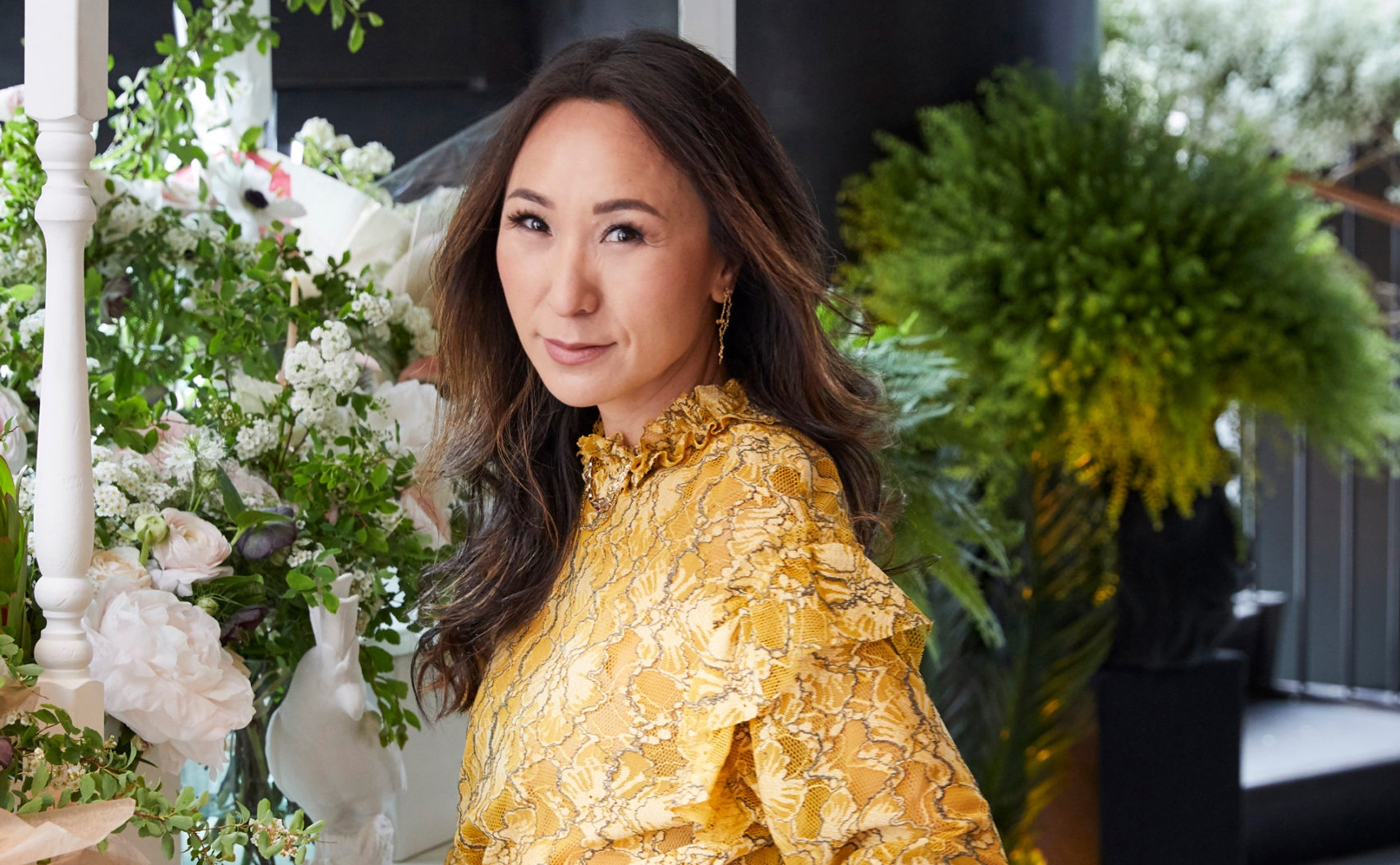 Meet Jung Lee, designer, event planner, and founder of Jung Lee NY, a concept store specializing in luxury items for home and entertaining located at 25 West 29th Street.
1. Tell us more about your eponymous location, what's trending among customers, and what are your personal favorites.
When we opened Jung Lee NY 10 years ago (almost to the day!), NoMad was an up-and-coming area. I remember being excited about the potential and the idea of being in a new and exciting neighborhood. We are in a landmark building, which is a perfect fit for us—with the authentic charm of the exterior mixed with a fresh take on our interior store.
Our customers love coming to us for a range of things—hostess gifts, special occasions, wedding registry, interior design ideas for their home. Recently we've been hearing 'I have a bookshelf or mantle at home and don't know how to accessorize it. Can you help me?' The answer is yes, of course! Show us a picture, we have lots of ideas. Some of our favorites for this are a selection of Assouline books, L'Objet decorative objects (fun and whimsical!), some candlelight, and vases.
My personal favorites are usually pieces that you can use and repurpose in a few different ways. A bowl that can be for popcorn or flowers or to chill wine. Or a beautiful scented candle—let the wax burn out and then reuse to hold desk accessories or makeup brushes.
I also love great glassware…it matters what you drink out of! Whether it's an iced coffee, cocktail, wine, sparkling water, or lemonade on a hot day…we always tend to have a beverage on hand, so why not drink out of something that you're excited about. A few of my favorites are: Pick Martini Glass, Flamingo Tumblers, Faunacrystopolis Harcourt Tumblers, and Duncan Glass.
2. Describe your role at Jung Lee NY. What aspect of the job excites you the most?
As the founder of Jung Lee NY, I truly am excited to help customers think about how to live boldly in their own homes. I care about how they live every day, entertain, and spend time with friends and families. Experiences matter—whether it's a small every day moment like a morning coffee or a cocktail party in your living room or hosting Thanksgiving in your first home.
I also get really excited about our wedding registry, Slowdance. We have a fresh take on how we think about registry. To us, it's about curating a set of products that are unique to each couple— their personal style, how they entertain, what they like to cook, how they want to live five, 10 years from now. We love mixing brands and patterns and putting together a registry that is truly custom and with items that will be a part of many milestone celebrations yet to come.
3. You are also a sought-after wedding and event planner and were involved in the design of the White House State Dinner for South Korea President Yoon Suk Yeol and First Lady Mrs. Kim Keon Hee. Share with us your reaction on being selected for this assignment, working on the design details for the event, and what was it like being at the White House?
It is an incredible honor to have been asked back to collaborate with the First Lady and the White House to design the recent State Dinner, celebrating the Republic of Korea. As a Korean immigrant, I was privileged to experience this moment in my career and life.
Bringing this night to life was rewarding in so many ways as we were able to integrate thoughtful details from both American and Korean cultures, celebrating the 70th anniversary of the American and Republic of Korea Alliance. As a Korean immigrant who has lived the American dream and is deeply patriotic, this State Dinner could not have been more personal to me as a creative and designer.
4. This May marks Asian American and Pacific Islander Heritage month. You're a native of South Korea, raised in New York City, and a New York University graduate who studied politics and worked initially as a residential real estate developer. What inspired you to choose a career in design and event planning?
I entered the event design industry in 2002 as a way of offering an inspired alternative to run-of-the-mill events. I have a passion for design—the individual for whom it reflects, the mood it sets and the experience it creates. For me, I felt like weddings and large social events lacked soul, and I wanted to deconstruct them and build them back up with heart. Events are like cinematography to me…they are an experience for everyone that's there. I think about what they are seeing, what music they are hearing, the right food at the right time…what they are feeling in their soul along the way. We create memories that will stay with them forever.
5. For those aspiring to work in or own a business in the design and event planning industries, what professional advice can you share?
Do what you love and be ready to work hard. Have a point of view—there are lots of pretty things out in the world, find something or create something that resonates with you. And professionally? Try something and go all in. Live boldly, it will be OK.
6. When you're taking a break from your business in the neighborhood, how do you like to spend your time in Flatiron and NoMad? What do you love most about these vibrant communities?
There are so many exciting new places—a recent local favorite is the lobby at The Ritz-Carlton New York, NoMad hotel. It's great to meet colleagues or friends for a drink after work. Cecconi's on the ground floor of The Ned is a perfect spot for dinner.
7. Finally, choose three words to describe Flatiron and NoMad.
Emerging. Lively. Destination.
Header & Thumbnail Photo Credit: Shawn Connell