Amal Devani, Founder & CEO of Grapevine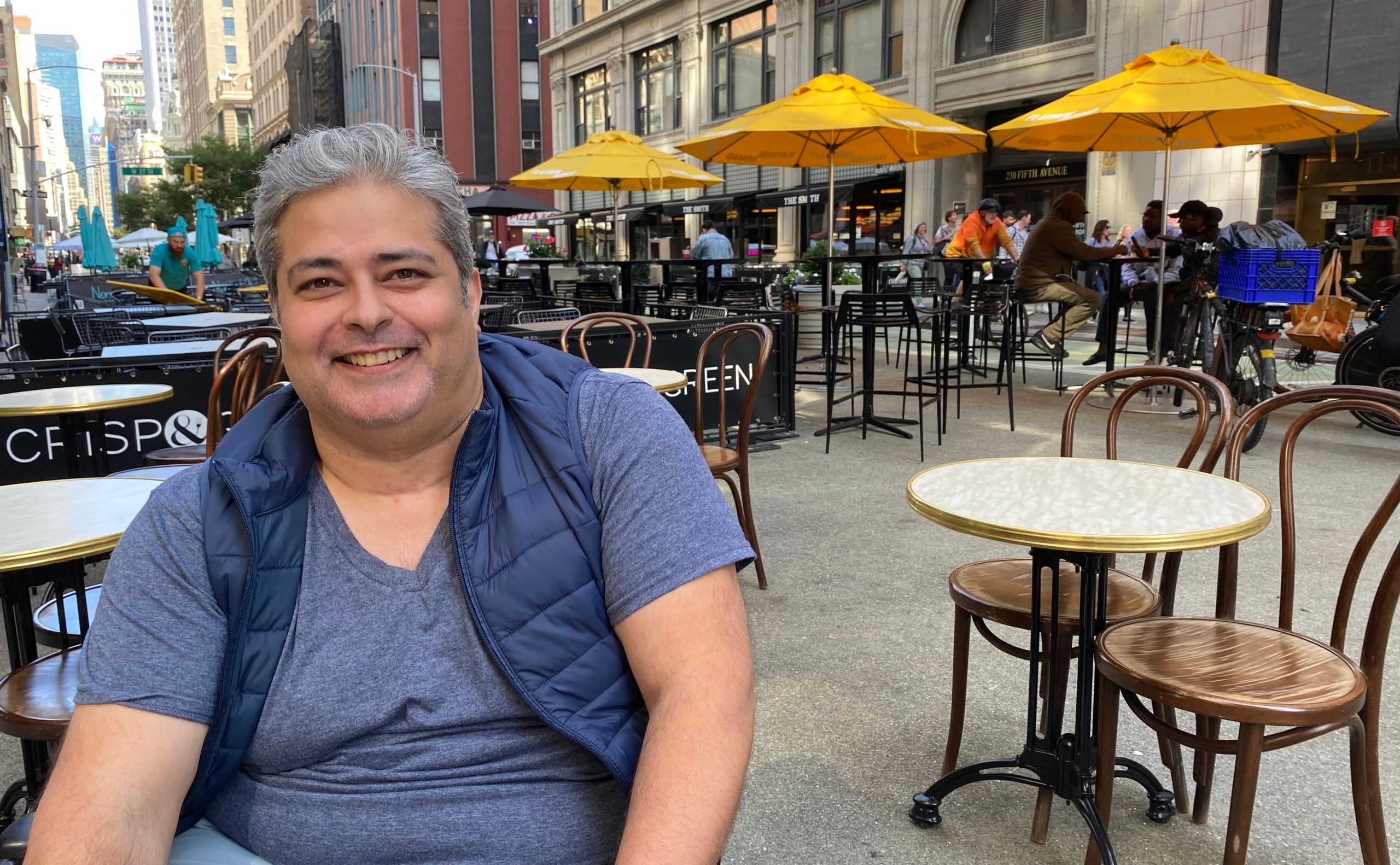 Meet Amal Devani, a Flatiron and NoMad resident, entrepreneur, and business owner of Octet, a fintech company, and Grapevine, the company's first product.
1. Amal, you've lived in Flatiron since 2020 and then also decided to start your business here in 2022. What made you choose to live and build your business in the neighborhood?
I had previously lived in New York for five years after I graduated college, most in the West Village. However, discovering Flatiron was a happy accident during COVID. I was renting temporarily in Chelsea then found a sublet in Flatiron. Since then, I have moved twice, once within the same building, and once around the corner, but still in Flatiron. I guess you could say I found my home. And purely accidentally, it happens to be the unofficial wine district with a number of distributors having offices close by.
2. Before diving into the world of entrepreneurship, you worked in areas such as finance, consulting, and tech. Your educational background includes a B.A. in French and International Studies from the University of Pennsylvania, a B.S. in Finance and Management from the University's Wharton School, and you were a Ph.D. student at MIT. What inspired you to choose your current career path?
I think 'choose' and 'path' imply more planning and certainty than there has been in reality. Steve Jobs once said that you can only connect the dots in retrospect, and I've only really started to do that now in my 40s. It's been a combination of following my interests and a good dose of happenstance, including moving to Kenya, where I grew up, during a Ph.D. program to do some research. I ended up starting a restaurant with some American chefs (for a while #1 in Nairobi), got involved in a safari camp in the national park, among a handful of other things, including a dramatic illness that paralyzed me and had me in the hospital for more than six months. After getting out, I was a GM at Uber and launched Uber Eats in Kenya, and then had a brief stint in aviation finance before finally starting this company. Believe it or not, my new venture borrows from every part of my experience and that's what makes it so fun and engaging for me. The potential to materially improve an industry and the lives of the people in it based on an idea I cooked up is extremely exciting.
3. You describe Grapevine, Octet's new vertical, as a service that allows customers to preorder and pay for wine prior to their visit to a restaurant. This was partially inspired by the challenges businesses faced during the pandemic. Tell us more about the inspiration behind this platform that you created and what sets it apart from others.    
To the customer it looks like a pre-order service, where we make both the restaurant's existing collection and our own bottles available online, with tasting notes, pairing recommendations, and images all available. They can do their research at their leisure and choose the right bottles for the event, as well as send in particular requests, e.g,  bottle opened at a certain time, etc.
For the restaurant, we are making their wine more discoverable, making it more likely that a customer will buy. We're also giving the restaurant a 50% profit share on the wine we have available for a customer pre-order, so they are not restricted by their existing stock or their balance sheet. That way any restaurant can make more money if a customer wants to splurge on wine. A true win-win. And what's more, there's very little for the restaurant to do. The wine is paid for ahead of time, and we send the restaurant the money right away. All they have to do is pour the wine for the customer, either from their own stock or bottles we deliver.
4. Describe your role at Grapevine. What aspect of the job excites you the most?
As any early-stage founder will tell you, the role involves everything, all at once. Yes, I'm the boss, but very often you're the boss of no one with all the responsibility. What I love is the variability and the constant need to get yourself out of tough and unexpected situations. One minute it's trying to understand the minutiae of New York State alcohol laws, the next it's trying to figure out why the software is doing something weird. I'm at the same time selling to restaurants, building financial models, raising money. This will undoubtedly change and adapt as we continue to grow–we're opening in the LA and the DC metro area as we speak. Ask me again in a few months and I'm sure I'll have a different answer. It's quite the thrill though–you definitely laugh and cry.
5. What can Grapevine restaurants and their customers look forward to before and during the dining experience?
Our goal is not to change too much of the actual dining experience–as humans we've been doing that for millennia. What we hope to do is give greater choice to consumers so that one less delay and decision is taken care of, and allow them to enjoy their meals and wine even more. For the customer, the restaurant sees a list of wines, but with much more information and detail, with pairing suggestions and tasting notes. As we grow and get more customer info, we will be able to suggest wines based on their taste profile.
From the restaurant side, we let them know when an order comes through and any special instructions. If one of our bottles are ordered, we deliver it the same day or before, based on protocols previously agreed with the restaurant. The restaurant gets money transferred directly to their account with no delay or drama, and 100% of the tips get passed on as well. That's it.
6. When you're taking a break from the demands of Octet and Grapevine, how do you like to spend your time in Flatiron and NoMad?
There really is so much here, and I do my best to take advantage of it. I think The Grey Dog has the best breakfast in the city and cheapest happy hour drinks! I'm a member of The Ned NoMad and I like to spend time there–the staff is extremely friendly and kind and the rooftop is one of a kind (the old NoMad hotel). I like spending time in Rizzoli Bookstore, and the outdoor dining scene on Broadway reminds me of Europe. There's just so much cool stuff I'm not even going to try to do it justice–and new stuff keeps opening. It's been 100 years since Prohibition and the Temperance Society headquarters used to be here too. We seem to be in a pretty great period for Flatiron and NoMad.
7. Finally, choose three words to describe Flatiron and NoMad?
Home. Fun. Vibrant.
Header & Thumbnail Photo Credit: Flatiron NoMad Partnership