Pen + Brush: The Ripening – Opening Reception
Pen + Brush
29 East 22nd
New York, NY 10010
Pen + Brush is pleased to present our first exhibition of 2023, The Ripening curated by Parker Daley Garcia with Birdie Piccininni, opening February 16th and open to the public through April 15th. Loosely based on Édouard Glissant's book of the same name, The Ripening puts forth a shared process, where trauma, fluidity, and choice intersect, as a way of exploring the state of identity, specifically, gendered (or lack thereof) identity today. Artists here explore various states of 'otherhood', pain, desire, and power as ways of self-actualizing identity. Much like the process of ripening, this exhibition blurs the realms of dream and reality as it explores the capacity and fluidity of gender to become and, indeed, unbecome. Works put forth here document and envision complexities of differences in our shared world. Multitudes are put forth, as are universal truths, while hedging toward a dynamic and unpredictable future.
While connecting to one another has never been easier and our world exists at just the touch of a screen, we can fail at times to see our interconnectedness. The Ripening tackles this counter-parallel by bringing forth both, self-articulation and collective identity. Like Glissant, artists featured in this exhibition raise fundamental questions of identity, immigration, relation, diversity, and difference.
Hedwig Brouckaert, Aimee Jones, Sascha Mallon, Felli Maynard, Fumi Nagasaka, Samantha Nye, Kristen Pedote, Laura Beth Reese, Laurel Richardson, Victoria Salzman, Fay Sanders, Jovan C. Speller, Alison Stinley, Jia Sung, Damaris Swass.
Flatiron & NoMad Businesses: Have an event to add? Submit it here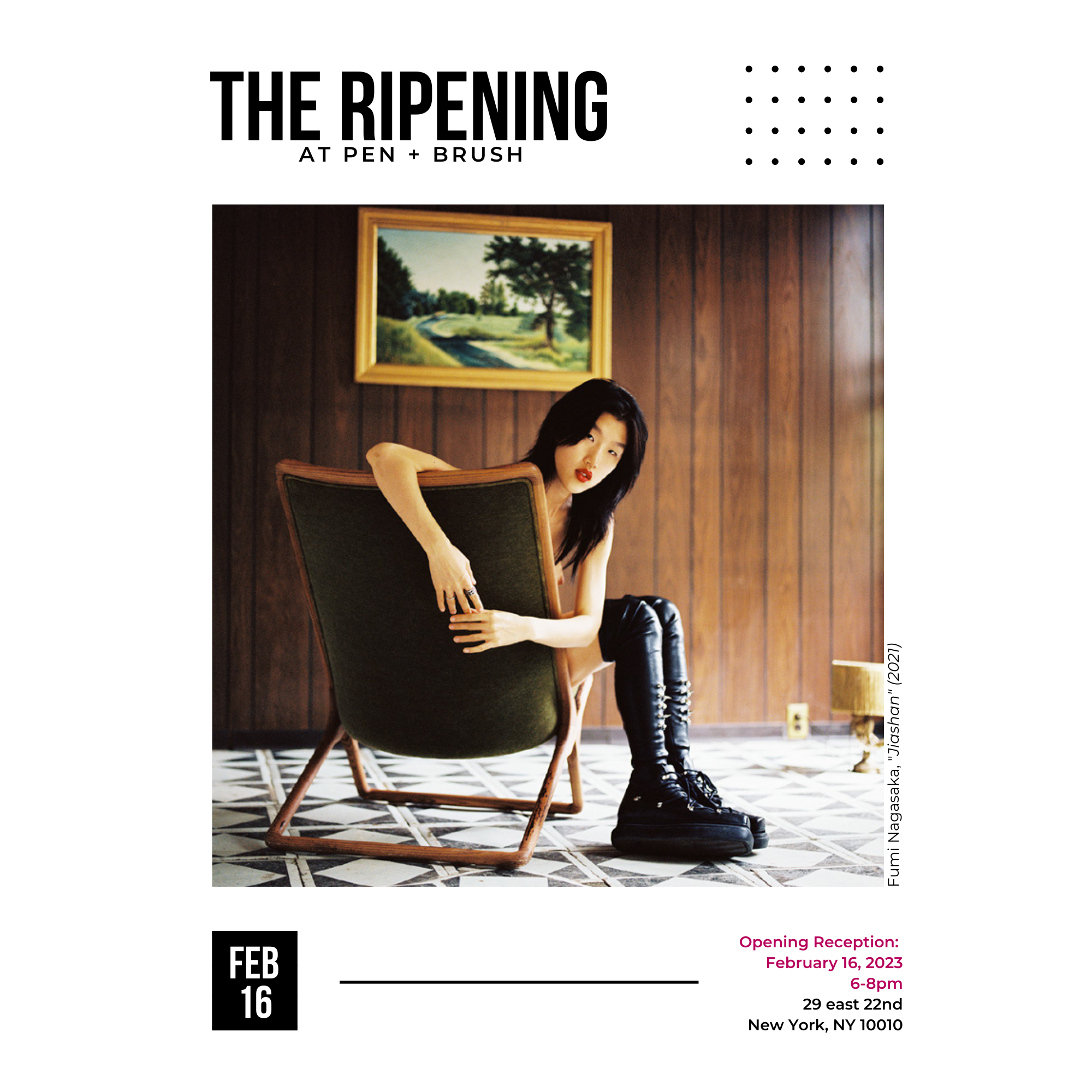 Jiashan, 2021
Archival Inkjet Print
20 × 24 in
Edition 1/5