TADA! Youth Theater: Week-Long Musical Theater Summer Camps
TADA! Youth Theater
15 W 28th Street
2nd & 3rd Floors
New York, NY 10001

TADA! Youth Theater presents in-person week-long musical theater summer camps where children create and perform a brand new musical every week, all summer long! Summer camps take place from July 10th through August 25th at TADA! Youth Theater, 15 West 28th Street in Manhattan. Campers will be divided into groups by their ages. Children, ages 4-5, attend 9AM to 1:30PM, and children ages 5-8 and 8-12 attend 9AM – 5PM.
TADA! Summer Camp brings young people together to enjoy the magic of musical theater. Children create, rehearse and perform an original mini-musical each week; engage in musical theater training; explore their interests and identity; share their voices and be heard and receive individualized attention and solo opportunities. Children make connections with new friends, laugh, dance and sing! On the last day of class, friends and family are invited to attend the premiere of the campers' original mini-musical.
For registration information, please visit here.
Flatiron & NoMad Businesses: Have an event to add? Submit it here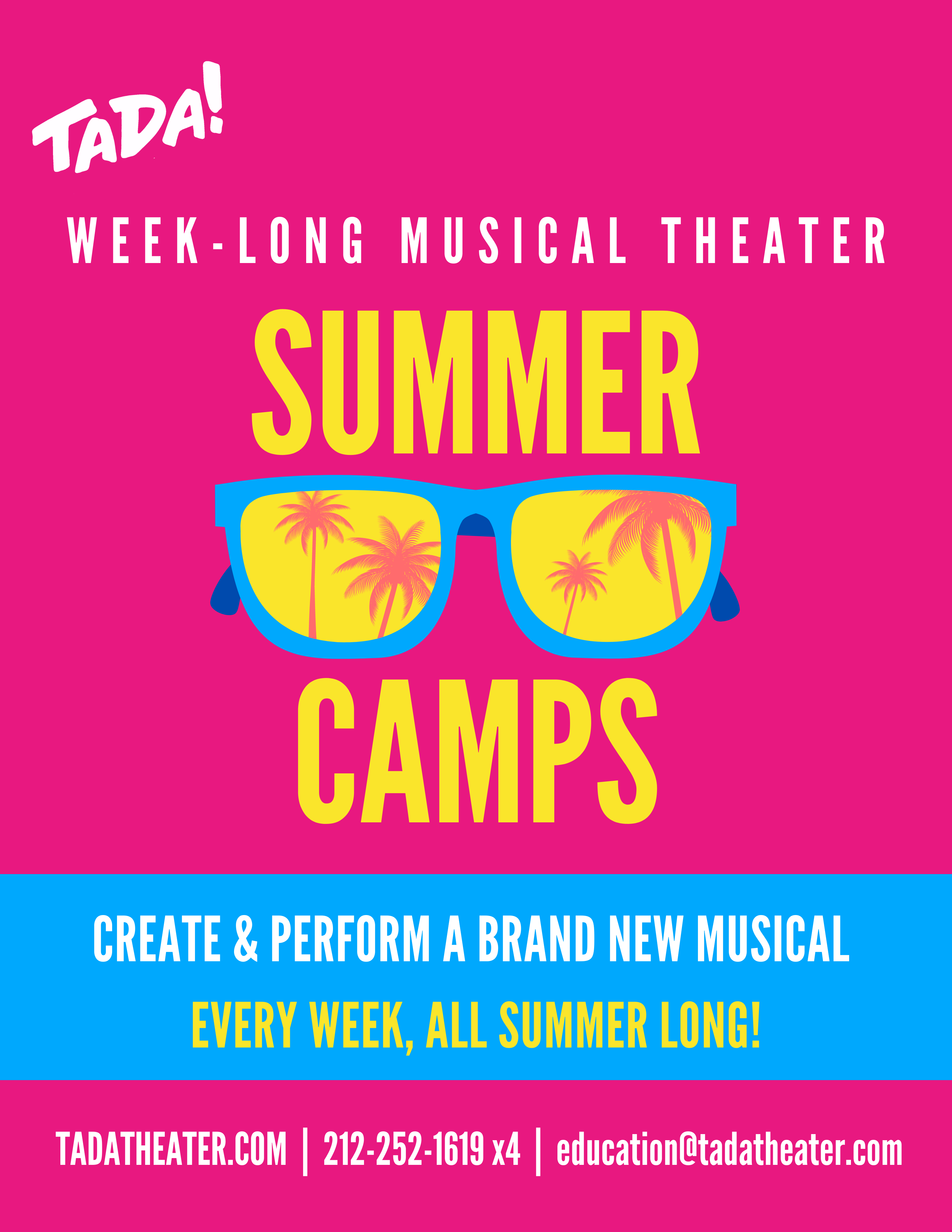 Photo Courtesy of TADA! Youth Theater