TADA! Youth Theater: Presents Everything About Camp (Almost)
TADA! Youth Theater
15 West 28th Street, 2nd Floor Theater (between Broadway and 5th Avenue)
New York, NY 1000

TADA! Youth Theater present Everything About Camp (Almost), at TADA! Youth Theater in Manhattan. This 1-HOUR comic musical revue chronicles a summer at camp – playing pranks, taking hikes, swimming, making new friends, and eating the slop the cafeteria claims to be food!
Everything About Camp (Almost) presents scenes by Michael Slade with music and lyrics by Jonathan Agee, Gary Bagley, James Beloff, Jamie Bernstein, Mary Ehlinger, David Evans, Daniel Feigelson, Faye Greenberg, David Lawrence, Robby Merkin, Mary Murfitt, Eric Rockwell, and Margaret Rose.
Everything About Camp (Almost) will run from July 13-29. Performances are one-hour long, affordable, fun-filled musicals that are perfect for family audiences of ages 3 and above. They are performed by talented young people who are members of RYET (Resident Youth Ensemble of TADA!). The young actors represent New York City in all its diversity. They come from different neighborhoods and boroughs, have different economic, racial, ethnic, and cultural backgrounds, have different abilities, and are members of the LGBTQIA+ community.
Please visit TADATHEATER.COM for more information and to purchase your tickets!
Flatiron & NoMad Businesses: Have an event to add? Submit it here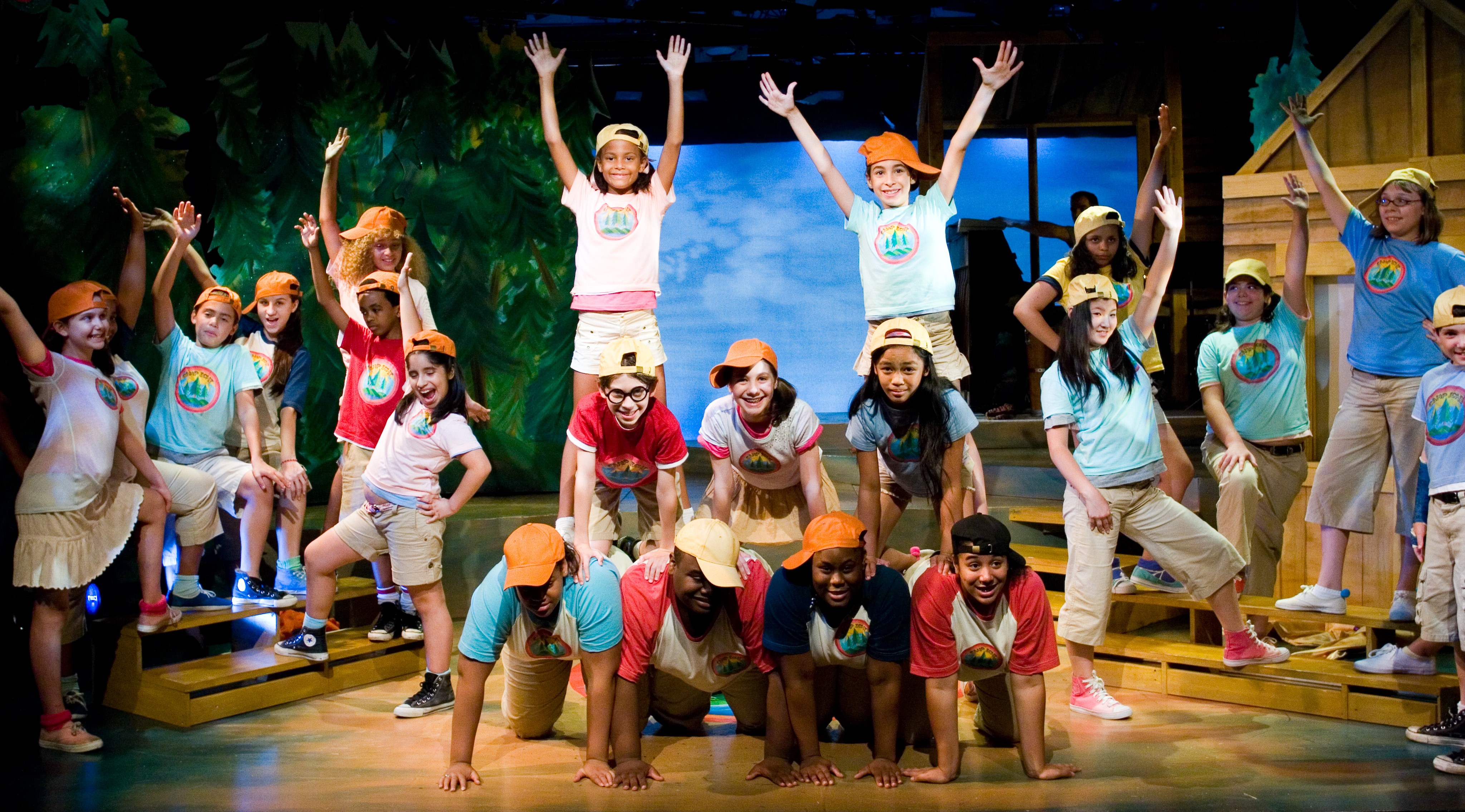 Cast members from TADA!'s 2006 production of Everything About Camp (Almost),
Photo Credit: Henry Chan