TADA! Youth Theater Presents Adventures from Ezra Jack Keats: Apt. 3 & Maggie and the Pirate
NOW – 7/30
12:00 pm – 2:00 pm
15 W 28th Street
2nd & 3rd Floors
New York, NY 10001
Phone: (212)-252-1619

The Drama Desk award-winning nonprofit youth theater, TADA! will present a double feature musical Adventures from Ezra Jack Keats: Apt. 3 & Maggie and the Pirate based on the children's books by Ezra Jack Keats. Performances will take place from July 14 to July 30.
Follow along with Ben and Sam as they explore the melody of life in their New York City Apartment Building in Apt. 3. In Maggie and the Pirate, Maggie's pet cricket has gone missing and all that is left is a note saying, "The Pirate was here!" Join Maggie and her friends as they solve the mystery of her missing cricket.
Performances will begin on Thursday, July 14 at 12pm. The remaining performances will take place on Tuesdays through Fridays at 12pm & 2pm and Saturdays at 2pm.
Please visit TADATHEATER.COM for more information and to purchase your tickets! TADA! is committed to making our productions accessible to all and offers a limited number of Pay What You Can tickets for each performance.
Flatiron & NoMad Businesses: Have an event to add? Submit it here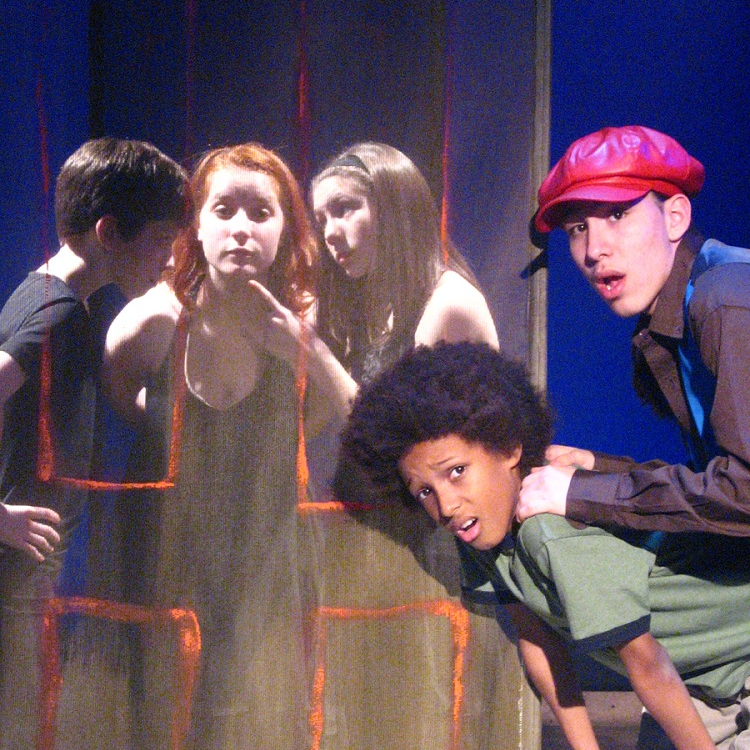 Photo from Past Production of Adventures from Ezra Jack Keats
Photo Courtesy of TADA! Youth Theater