Mishkin Gallery Exhibit: Who Speaks for the Oceans?
Mishkin Gallery
135 East 22nd Street
New York, NY
10010
On September 1, 2022, Who Speaks for the Oceans? opens at Mishkin Gallery, Baruch College, City University of New York. The exhibition proposes new and challenging ways to shift our understandings of and relationships to whales and other nonhuman animals. Through over fifteen interdisciplinary artworks in video, installation, painting, tapestry, music, performance, and more, Who Speaks for the Oceans? analyzes epistemological and historical knowledge built around what we think we know about life in the ocean through the charismatic "whale song." As we approach a crucial moment concerning the condition of our planet, listening to whale vocalizations and other marine creatures can bring us closer to understanding their needs and encouraging action towards healthier stewardship of the oceans. Artists: Ant Farm, Ursula Biemann, Else Bostelmann, Myrlande Constant, Jacques Cousteau and Louis Malle, Pia Dehne, Miho Hatori, Marguerite Humeau, Will E. Jackson, Joan Jonas, Dominique Knowles, Alvin Lucier, Chris Marker and Mario Ruspoli, Josèfa Ntjam, and Roger Payne. Who Speaks for the Oceans? is curated by Alaina Claire Feldman, Director and Curator of Mishkin Gallery and David Gruber, Distinguished Professor of Biology and Environmental Sciences. Support for this exhibition has been provided by the Weissman School of Arts and Sciences. This exhibition is made possible with support from Etant donnés Contemporary Art, a program of Villa Albertine and FACE Foundation, in partnership with the French Embassy in the United States, with support from the French Ministry of Culture, Institut français, Ford Foundation, Helen Frankenthaler Foundation, CHANEL, and ADAGP. Special thanks to Project CETI.
Flatiron & NoMad Businesses: Have an event to add? Submit it here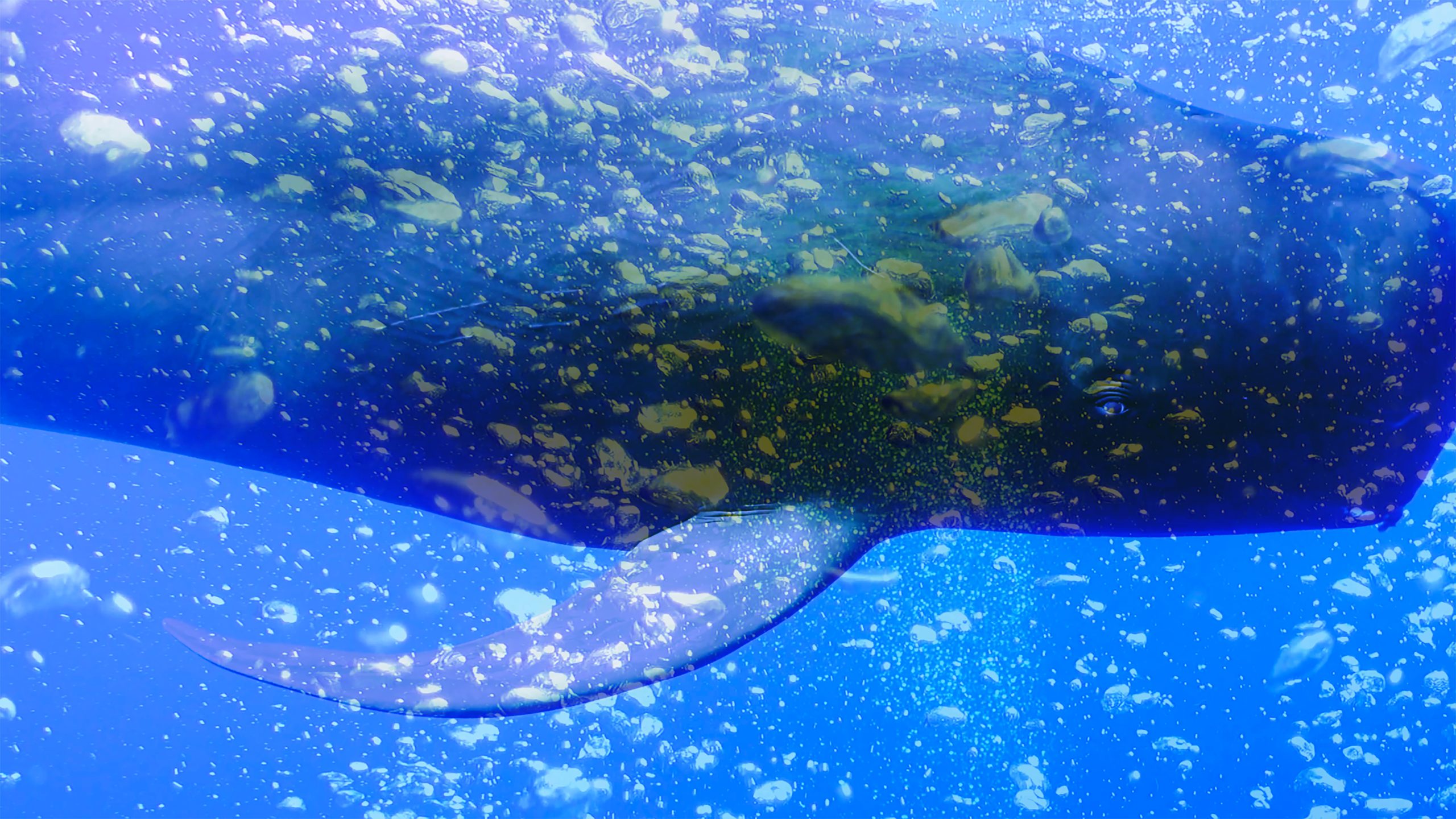 Miho Hatori, Do Whales Dream of Electric Human? (video still), 2022. Video installation. Courtesy the artist.