SVA Theatre: An Evening with Annie Leibovitz
On Tuesday, June 21st at 7 pm, join Annie Leibovitz, one of the most influential photographers of our time, as she talks about her new book Wonderland at SVA Theatre on West 23rd Street, NYC, presented by American Photographic Artists (APA-NY).
Don't miss the opportunity to spend an evening with the legendary photographer as she grants you a passport to Wonderland, a world where fashion is revealed in unexpected subjects and places, and photography is celebrated in its highest form. This is an amazing opportunity to not only hear Annie Leibovitz in person, but also to get an autographed copy of her stunning new book, Wonderland. Your purchase of Wonderland is your ticket to attend.
Flatiron & NoMad Businesses: Have an event to add? Submit it here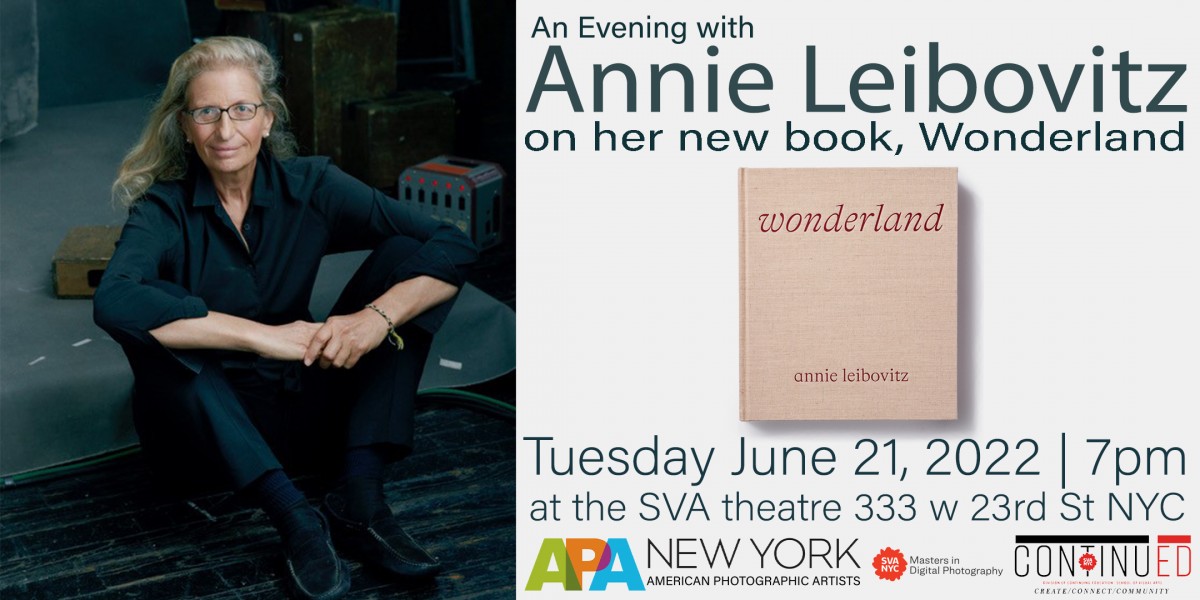 Photo Credit: SVA Theatre