Details
Flatiron Plazas Design & Construction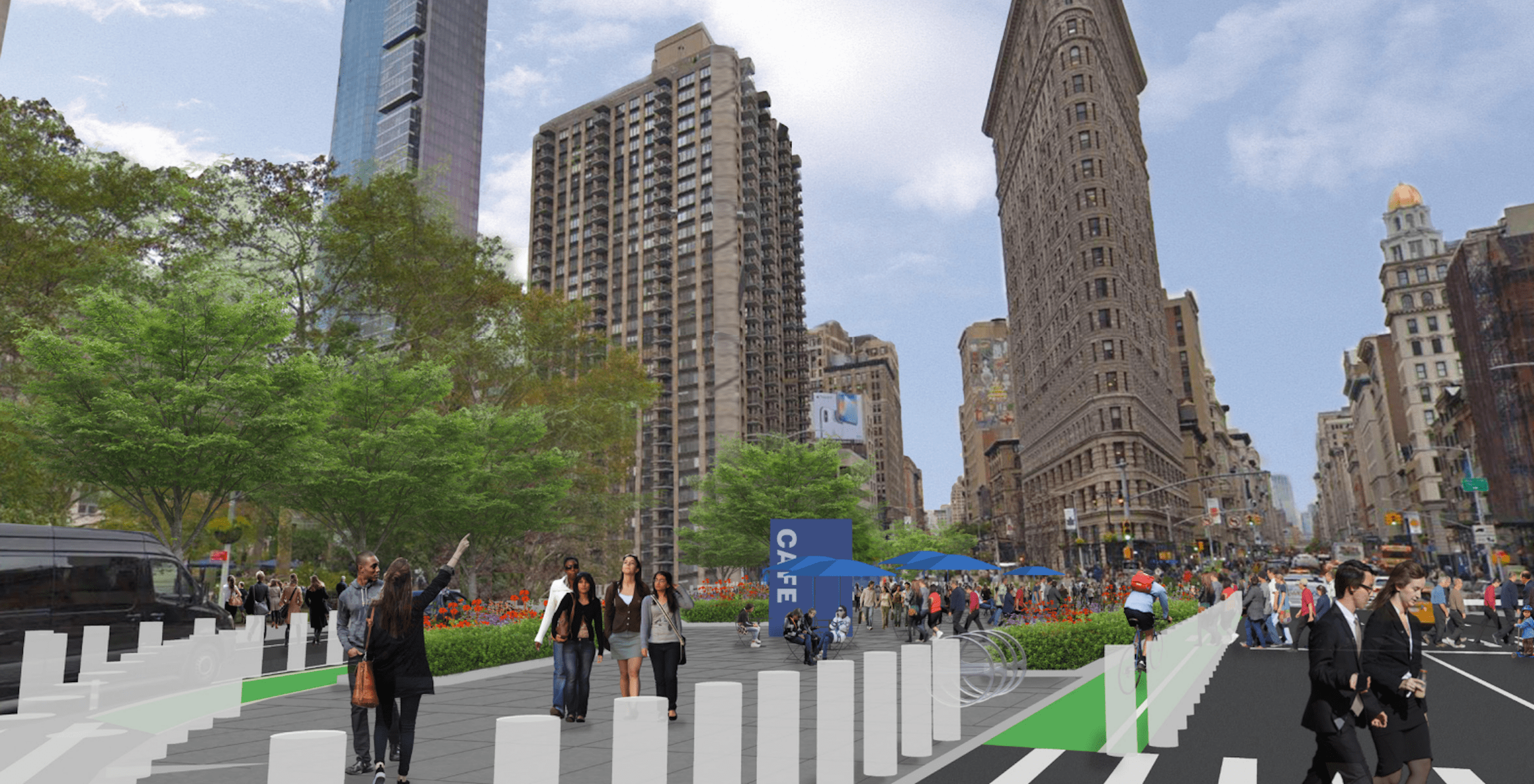 Public art installations? Check. Tables, chairs & shade umbrellas? Of course. Tasty lunch options and a wildly underrated al fresco happy hour? You got it. An iconic view to help position and showcase your brand? That too. The Flatiron Public Plazas were transformed from lanes of traffic into world-class public space in September 2008. The Plazas have become town squares where locals, neighborhood employees, and visitors from around the world converge each day.
Even though the Plazas offer breathtaking views of the Flatiron Building and uptown to the Empire State Building, and serve as THE crossroads of crossroads – Broadway, Flatiron & 23rd Street – they're still constructed of interim materials (planters, paint, and epoxy gravel). Since 2015, the Partnership has been collaborating with DOT, NYC Dept. of Design & Construction (DDC), NYPD, FDNY, NYC Dept. of Environmental Protection (DEP), the Madison Square Park Conservancy, and members of the community on the design of the permanent version of the Plazas and the adjacent Worth Square (between 24th and 25th Streets).
Draft plans were recently presented by DOT to the NYC Public Design Commission. We look forward to furthering the permanent design and advocating for a swift permanent reconstruction upon design approval.