Meet: TTH Vintage Boutique & Noir et Blanc Style Cooperative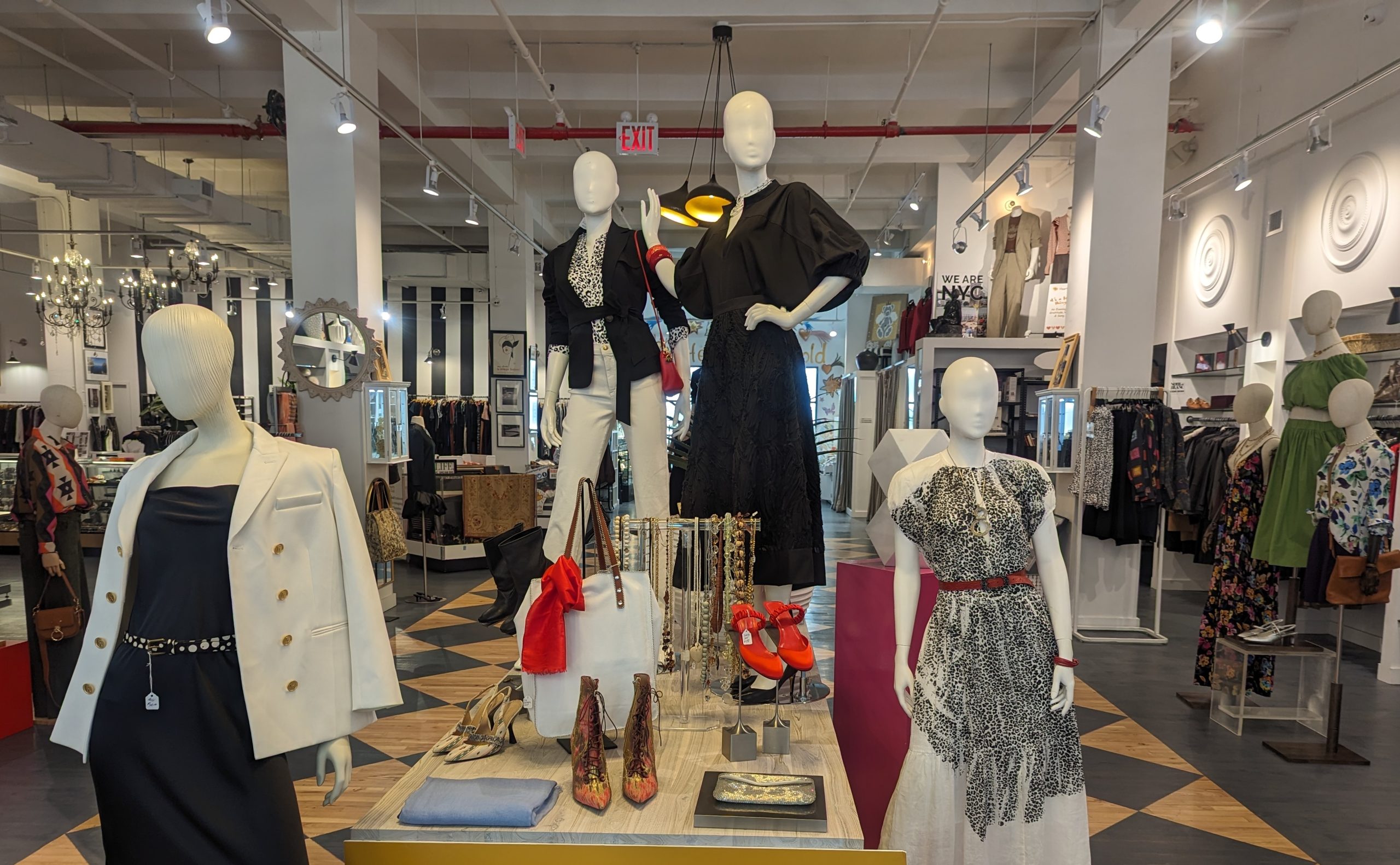 We're thrilled to give a warm re-introduction to TTH Vintage Boutique and Noir et Blanc Style Cooperative
as they've recently moved to a brand new location at 40 West 25th Street. The chic, vibrant retail space includes three businesses founded by entrepreneur and small business owner Deborah Koenigsberger.
The French-inspired boutique Noir et Blanc has been a longtime store in the neighborhood, opening its doors in 1989. TTH Vintage Boutique (formerly The Thrifty HoG), is an upscale resale shop with curated items for women and men. The integrated space unites both stores to benefit Deborah's nonprofit Hearts of Gold that supports homeless moms and kids in NYC.
"NoMad has been my retail home for over 30 years. I have seen this community evolve through many transitions and I am thrilled to see it transform into such a special section of our beloved city," says Deborah. "NoMad is a hip, trendy and vibrant neighborhood, perfectly situated between Midtown and Downtown and I would not want my businesses to be located anywhere else."
TTH Vintage Boutique's central purpose is to raise awareness for Hearts of Gold, founded by Deborah in 1994. 100% of net proceeds fund the nonprofit's extensive gifting initiatives to help homeless moms and their kids create positive, sustainable change in their lives. TTH Vintage Boutique also serves as a job training program for the moms as they work towards transitioning out of the New York City shelter system and into permanent homes as fully independent, confident, and productive members of society.
Having all three businesses under one roof has been a dream of Deborah's. The refreshed layout allows for new items of Noir et Blanc to be intertwined with vintage pieces of TTH Vintage Boutique, creating an exciting shopping experience. The new space is also large enough to host private events in, and includes a special lounge/conference area for Hearts of Gold programming.
Head to TTH Vintage Boutique & Noir et Blanc Style Cooperative to shop unique wares while supporting an important cause!
TTH Vintage Boutique & Noir et Blanc Style Cooperative, Hearts of Gold, 40 West 25th Street, @tthvintageboutique & @noiretblanc_, @heartsofgoldnyc