Speakeasy Bars and Lounges in Flatiron & NoMad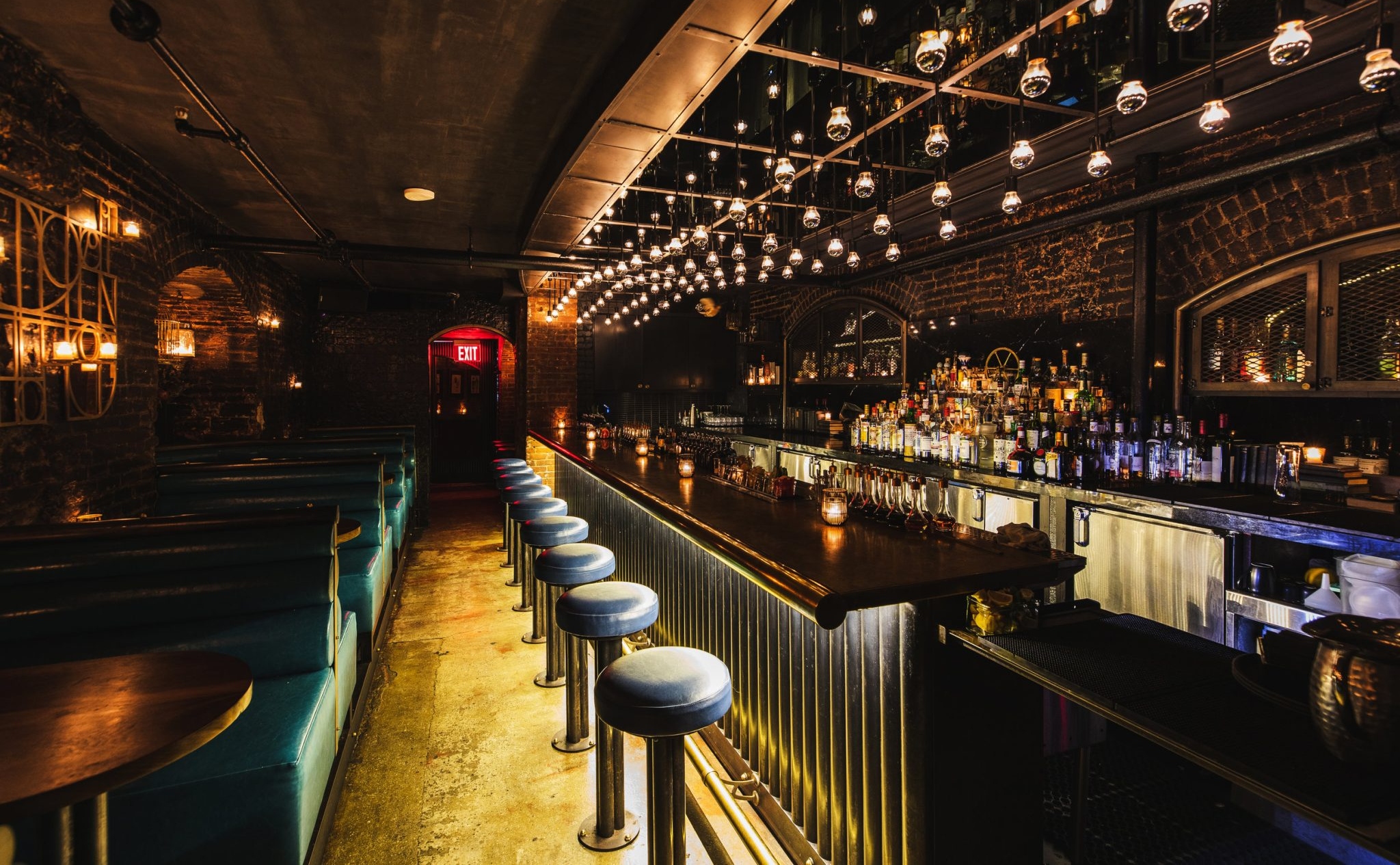 Spend a night out discovering hidden speakeasy bars and lounges in Flatiron & NoMad. From themed bars to classic hideaways, enjoy a unique cocktail experience at one of these local spots!
Apotheke NoMad, 9 West 26th Street, (212) 842-1632, @apothekenomad
Apotheke NoMad's unique cocktails are inspired by apothecaries, using natural ingredients with medicinal value. It features an underground speakeasy bar and a penthouse terrace. Enjoy live entertainment every night. Reserve your table here.
Chapel Bar, 281 Park Avenue South, (646) 790-1590, @chapelbarnyc
Hidden within Fotografiska New York, find this speakeasy lounge in a former 19th century chapel. Enjoy evening cocktails with their live events and performances. Reservations here.
DOM, 287 Park Avenue South, @dom_newyork
DOM's speakeasy lounge features cocktails designed by cocktail artist Albert Trummer. Enjoy their signature selection of cocktails inspired by Apothekers.
Jewel Thief, 30 West 30th Street, (212) 842-1632, @jewelthiefnomad
Located beneath Spritz NoMad is this speakeasy lounge offering themed cocktails and bites. Enjoy live performances from DJs to burlesque shows. Reservations available here.
Odo Lounge, 17 West 20th Street, @odo.lounge.nyc
Find this hidden speakeasy tucked behind Michelin star restaurant Odo, specializing in Japanese drinks and bites. Only 20 total seats are available at this intimate location. Reservations available here.
Osamil Upstairs, 5 West 31st Street 2nd Floor, (917) 262-0292, @osamilupstairs
Above Korean gastropub Osamil, discover Osamil Upstairs. Lion Seo's cocktail program ranges from classics to innovative signatures. Reservations here.
Patent Pending, 49 West 27th Street, (212) 689-4002, @patentpendingnyc
Located in the Radio Wave Building is hidden speakeasy Patent Pending, paying tribute to inventor Nikola Tesla with their electricity themed cocktails. Reserve a table here.
Ploume Bar, 38 West 26th Street, (646) 930-8888, @ploumebar
Below The Ivory Peacock is the subterranean Ploume Bar. Starting at 11pm on Friday and Saturday evenings, enjoy live DJs.  Reservations here.
Seeyabajo, 49 West 27th Street, @seeyabajo
Under Mexican restaurant seeyamañana, is the intimate basement music venue seeyabajo. Open Wednesday through Saturday evenings, enjoy live entertainment ranging from jazz to latin music.
The Flatiron Room, 37 West 26th Street, (212) 725-3860, @theflatironroom_nomad
Enjoy, food, drinks, and live performances at The Flatiron Room. Their spirits list boasts over 1,000 options. Live performances include jazz bands, DJs, singers, and more. Make your reservation here.
Thyme Bar, 20 West 23th Street, (646) 600-9257, @thymebar_nyc
This underground speakeasy is located in a historic pre-war cellar. Enjoy their selection of drinks and bites or Tasting Menu experience. Reservations available for Tasting Menu only.
Undercote, 16 West 22th Street, (212) 401-7986, @undercote
This subterranean speakeasy bar and lounge lies beneath Michelin star restaurant COTE. Enter the jungle and enjoy cocktails, spirts, and bites from their menu.
Header & Thumbnail Photo Credit: Patent Pending