New Neighbor: Aēsop NoMad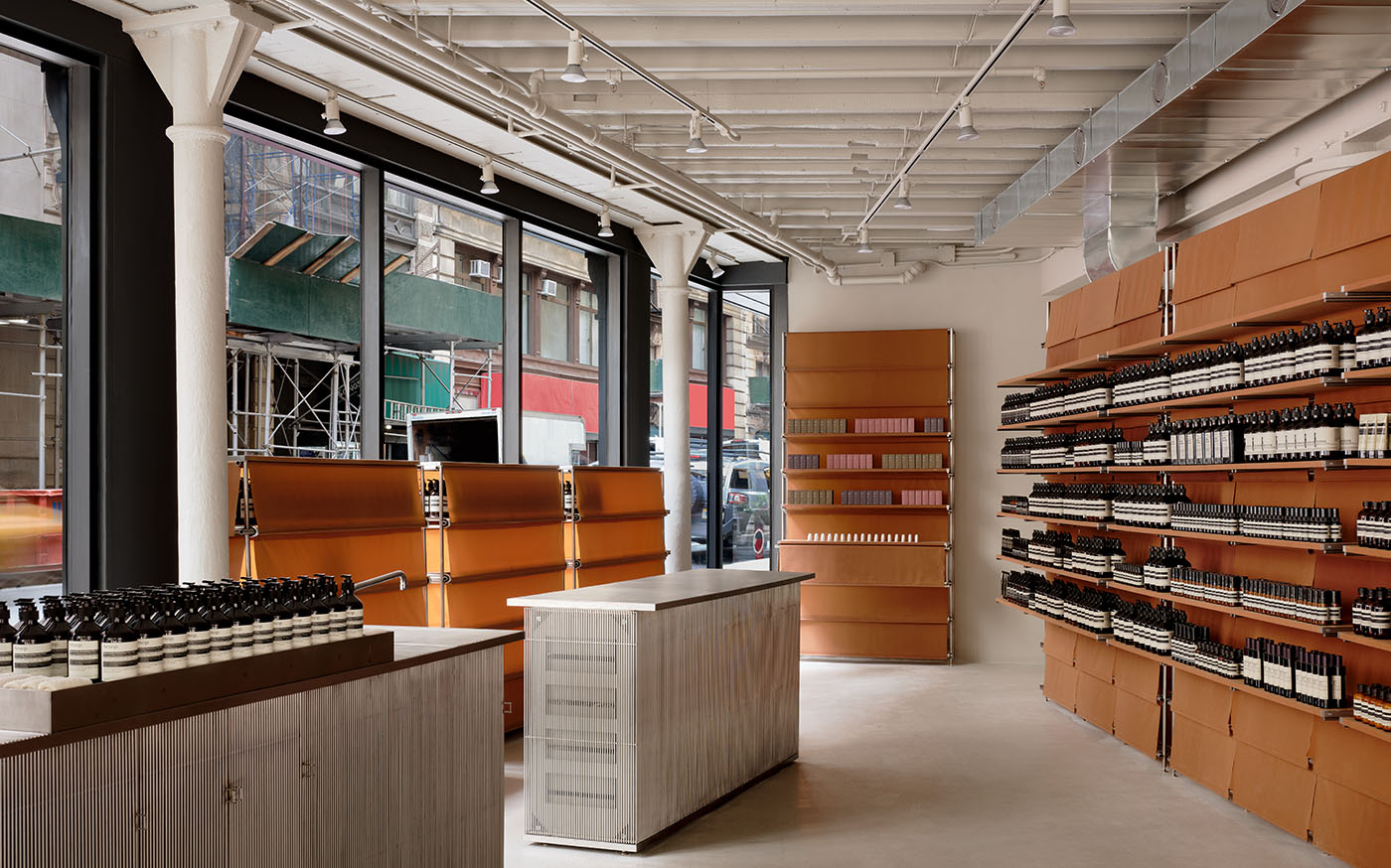 We're pleased to welcome Aēsop NoMad, the Australian skincare company, to 1165 Broadway. Established in 1987, Aēsop is a global brand with hundreds of stores, including a dozen locations in New York City. The company offers a range of skin, hair and body care formulations created with meticulous attention to detail.
Aēsop NoMad's location has a layered history. Beginning in the nineteenth century, 1165 Broadway was a horse stable for the Coleman House hotel, built in 1867. In the early twentieth century, the building was reconstructed into a commercial hub, housing the long-standing leather goods store 'Regal Shoes' before becoming a wholesale clothing company in recent years.
Over time, one of the distinctive features of the building was the exterior canvas awning that gave pedestrians rain coverage and provided vibrant signage for the existing stores within. A renovation of the façade removed the awning and restored the detailed cornice. Collaborating with NYC-based architecture and design studio MV-LLC, Aēsop NoMad took inspiration from this feature that can be found at many buildings across the city.
The design of Aēsop NoMad brought these design qualities into furniture fittings and installations that showcase Aēsop's full range of products for the skin, hair, body and home. The store's shelving units are made from steel tubes with louvered panels of stretched waterproof canvas in a warm, burnt orange hue. The interior also features historic elements such as cast-iron columns and original ceiling joints. Customers can explore the polished-steel Fragrance Library that provides the opportunity to discover Aēsop's world of unconventional Eaux de Parfum.
Aēsop aims to create products of the highest quality using plant-based, cruelty-free ingredients and prioritizing sustainability. Customers can be recommended items tailored to their individual needs, from skincare to personal fragrance as well as items for the home. Also, explore offerings by category, including travel and gift kits.
Stop into Aēsop NoMad to shop a variety of unique products!
Aēsop NoMad is open daily from 11 am – 8 pm.
Aēsop NoMad, 1165 Broadway, (646) 476-7737, @aesopskincare