New Neighbor: The Groom Shop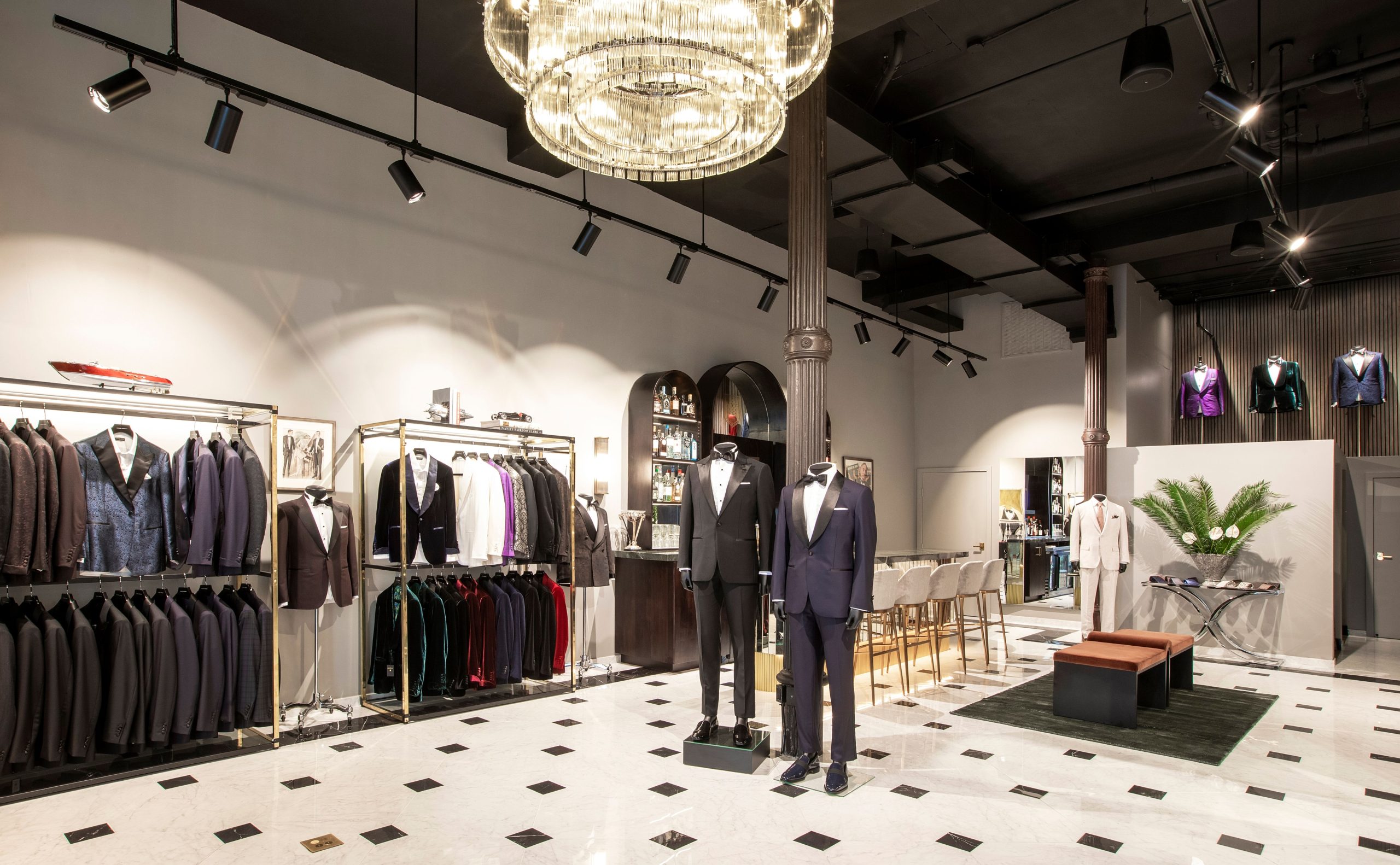 We're excited to welcome The Groom Shop by Michael Andrews, the new destination for grooms and their groomsmen located at 111 West 20th Street. Home to the largest selection of men's formalwear on display in New York City, The Groom Shop offers timeless garments paired with fashion expertise to help get you ready for the big day.
"We've been downtown for nearly two decades and are thrilled to expand to the iconic Flatiron & NoMad District, with its storied tradition of menswear and fashion," says Brady O'Callahan, Store Director. "We hope to be a valuable resource for people at any stage in their wedding planning. We also want the experience to be a fun one. We look forward to getting to know our neighbors and giving you just one more reason to celebrate."
For years, Michael Andrews has created classic garments to complement the individual style of each client. With a strong commitment to quality and experience, The Groom Shop builds upon the history of being one of the most trusted custom clothiers in New York.
Upon entering The Groom Shop, enjoy a welcoming environment to find your bespoke wedding outfit, and while browsing the store, order a craft cocktail at the 12-foot bar. Whether you're having a black tie wedding or a beach formal celebration, you'll be met with an expert stylist to walk you through a selection of fabrics and details that match your vision.
Explore classic Ready-to-Wear Icons, from tuxedos to dinner jackets which are available in 40 different sizes so you can find the right fit without sacrificing quality or style. Or, check out The Groom Shop's curated collection of Signature Styles that are designed to inspire and available for rapid Made-to-Order. Additionally, the Made-to-Measure program offers access to thousands of fabrics in hundreds of configurations and a tailored experience for every groom's individual taste.
Make an appointment to visit The Groom Shop today!
The Groom Shop is open Wednesday through Friday from 11 am to 7 pm and Saturday through Sunday from 10 am to 6 pm.
The Groom Shop, 111 West 20th Street, Book an Appointment, @thegroomshopnyc