Flatiron NoMad Partnership's 17th Annual Meeting Recap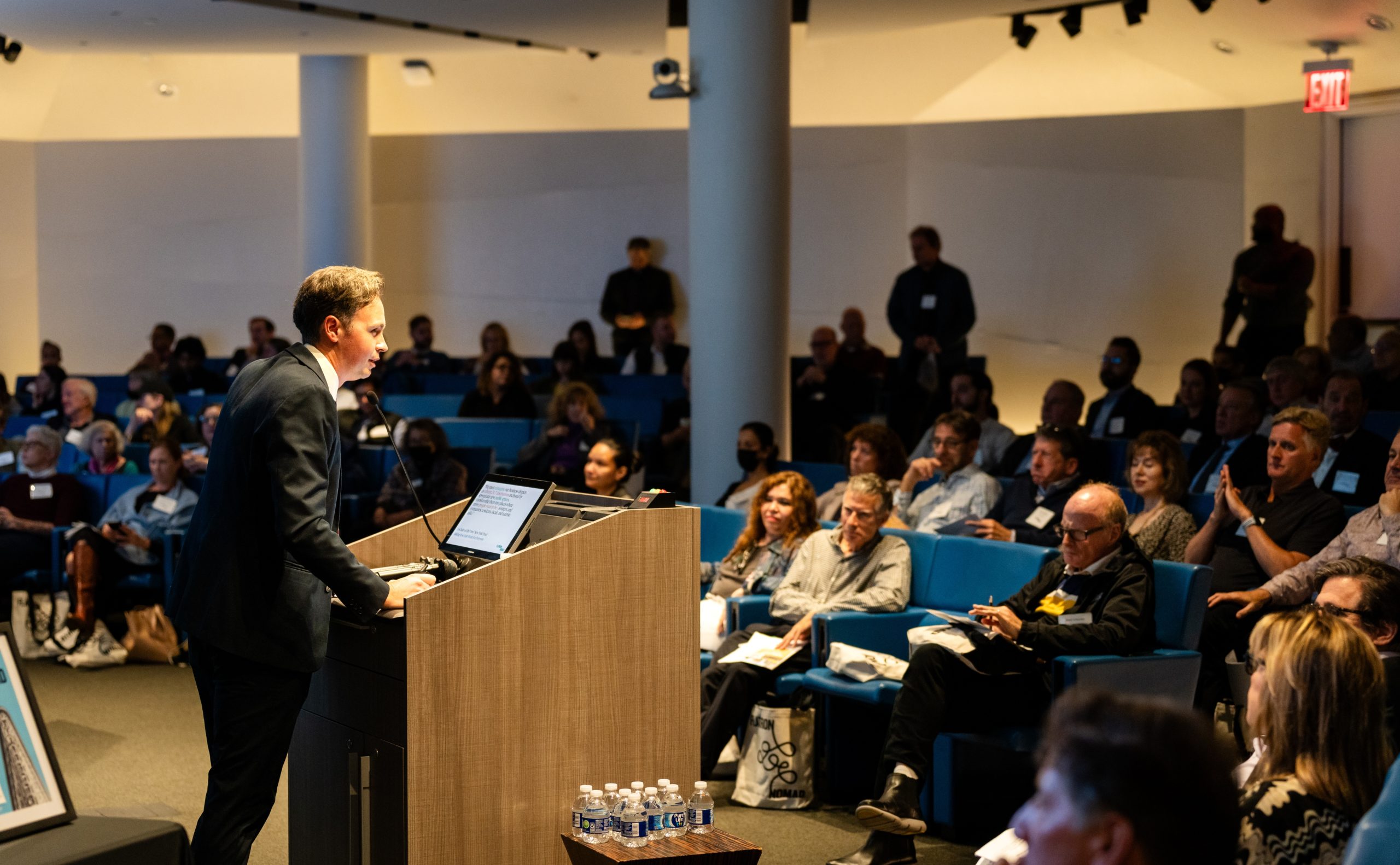 The Flatiron NoMad Partnership held our 17th Annual Meeting & Community Reception on Tuesday, September 26 at the Simons Foundation (160 Fifth Avenue), featuring a keynote speech by Maria Torres-Springer, New York City Deputy Mayor for Housing, Economic Development, and Workforce. With the theme "Mixing it Up," the event celebrated Flatiron and NoMad as two of Manhattan's premier mixed-use neighborhoods and showcased the Partnership's mix of services that bolster the district's strong appeal to residents, visitors, businesses, and employees.
In her keynote, Torres-Springer highlighted the city's plans to spur commercial revitalization through office building renovations (M-CORE); to support outdoor dining (Dining Out NYC); to enhance the public realm (Broadway Vision), to create more housing through office conversions (City of Yes); and to foster a vibrant 24/7 live-work community in Midtown South (Midtown South Mixed-Use Plan).
The Deputy Mayor commended the work of local stakeholders, noting their critical role in the city's economic recovery. "It's the mix of individuals and organizations in this room that we believe will ensure that we don't just recover from the pandemic, but thrive in its wake," she said.
In his state-of-the-district presentation, Partnership president James Mettham provided insights on the Partnership's initiatives and services, and shared new data on the diversity of land-uses in the district—residential, retail, and commercial offices—which are also featured our new annual report.
"The essence of 'mixing it up' is that we have so many terrific ingredients in Flatiron and NoMad that make this an ideal destination for businesses, for residents, for visitors, for students," Mettham said. "And because of that mix, we have strength in drawing talent and making sure we continue to be an evolving and resilient neighborhood that others can replicate."
The evening began with words from Simons Foundation president Dr. David Spergel and Partnership board chairman Michael Cohen, welcoming 168 attendees as well as remote viewers who watched on Zoom. Additional speakers included New York State Assembly Member Tony Simone, New York City Council Member Carlina Rivera, and Deputy Borough President Keisha Sutton-James.
After electing members to our Board of Directors and approving the FY 2024 budget, we presented our annual awards. Recipients included Megan Garcia of the Flatiron NoMad Partnership (Robert B. Frankel Chairperson's Award); the School of Visual Arts, Division of Continuing Education (Partnership Award); Ronald Jenkins and Mohamed Hassan of the Partnership's public safety team (Outstanding Service Award); and Ramon Holquin and Abdoulaye Seye of the Partnership's sanitation team (Outstanding Service Award).
The program was followed by a community networking and cocktail reception catered by the Simons Foundation.
View: