Department of City Planning Announces Public Engagement for Midtown South Mixed-Use Plan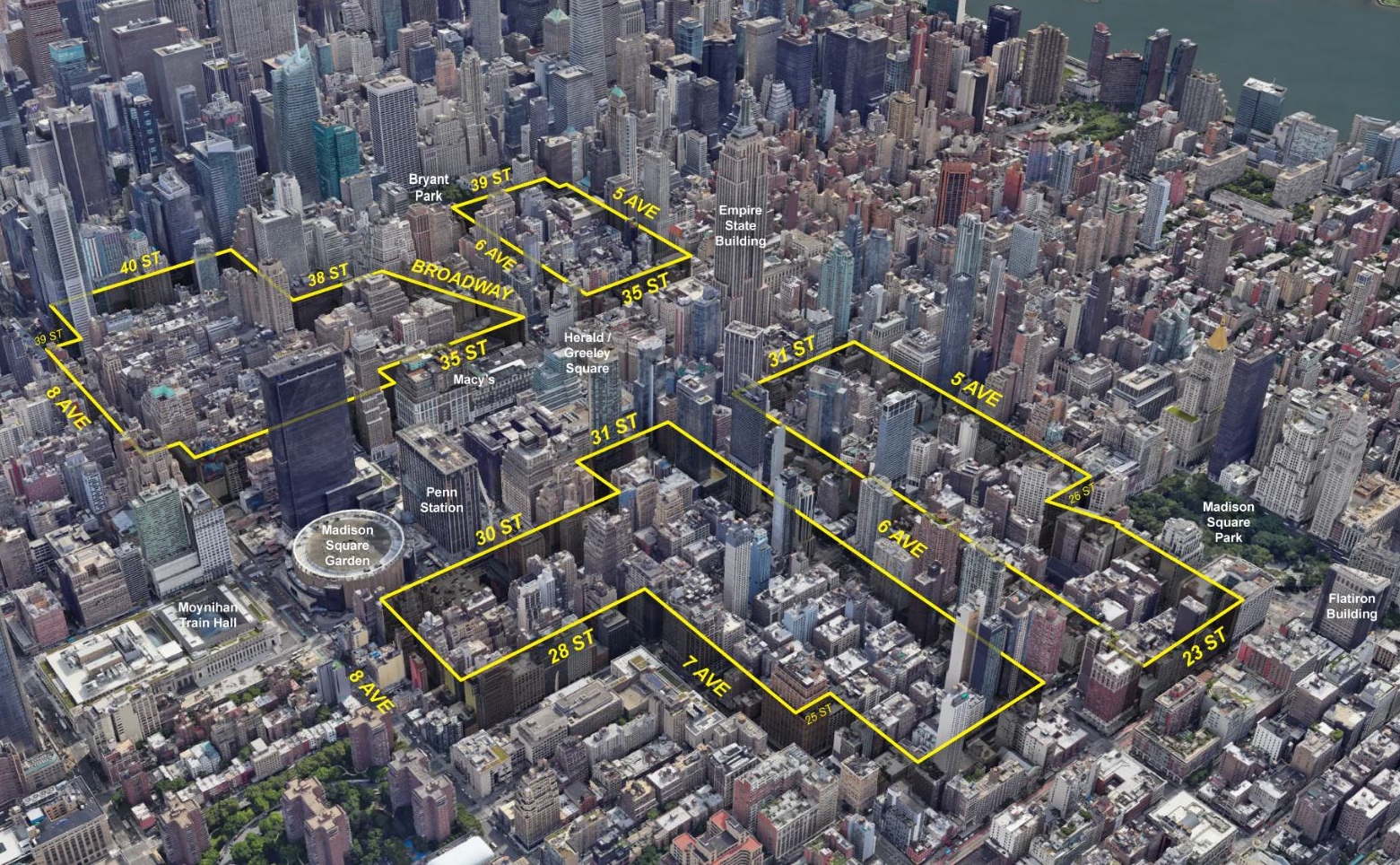 First remote public meeting and online survey in this community-focused process will dive into existing conditions and New Yorkers' vision for this part of Manhattan 
This plan will look to craft strategies to foster more vibrant, 24/7 mixed-use neighborhoods 
NEW YORK – Department of City Planning (DCP) Director Dan Garodnick today announced the launch of an online survey and the first remote public meeting for the Midtown South Mixed-Use Plan, an initiative to foster vibrant, 24/7 mixed-use neighborhoods across 42 centrally-located blocks where housing is currently not permitted under today's half century-old zoning rules. Taking place on Tuesday, Oct. 17, at 7 pm, the public info session offers a chance for New Yorkers to learn about and join the conversation on Midtown South's present conditions and what they hope to see in the future. RSVP here.
"It's hard to get more centrally-located than Midtown South, an amenity and transit-rich area that is being held back by outdated zoning. It's time we changed that. Through this process, we'll aim to transform this area into a 24/7 community that provides homes to a wide range of New Yorkers, a great mix of jobs, and updated amenities. But we'll only succeed with your input. I encourage everyone to get involved in shaping a brighter future for this neighborhood," said Dan Garodnick, Director of the Department of City Planning.
"The Midtown South Mixed-Use Plan will not only build housing that our city desperately needs, but it will also reinvigorate some of Manhattan's most central, opportunity-rich neighborhoods, building on their dynamic possibility," said Manhattan Borough President Mark Levine. "I'm grateful to the Department of City Planning for not only taking a look at the zoning regulations in the area, but for thinking more comprehensively about issues like housing, businesses, and the public realm. And to top it off, DCP is starting their public engagement process early. I encourage New Yorkers to share their thoughts and help shape the future of Midtown South by joining public information sessions and taking the online survey."
"The Midtown South Mixed-Use Plan presents a tremendous opportunity to rejuvenate neighborhoods and provide another desperately needed solution to our housing crisis. Borough President Levine, Council Member Bottcher, and I are grateful for the chance to work on an innovative project like this that will hopefully help bring new life back into areas we represent. I am excited to begin the engagement process and look forward to hearing feedback from my constituents," said City Council Majority Leader Keith Powers.
"We need to take a hard look at neighborhoods that don't allow any residential uses, because this presents the opportunity to create more desperately needed affordable housing in Manhattan. Given the reduction in office use, it is common sense that we look to convert these buildings into housing wherever possible. I look forward to working closely with the Department of City Planning, Community Boards 5 and 4 and my colleagues in government to assure that we get this rezoning right and ensure a prosperous, livable Midtown," said Council Member Erik Bottcher.
The interactive online survey contains questions for New Yorkers to answer about their connection to Midtown South, what they most like about their community today, what their priorities are for the future of these neighborhoods, how DCP can best share information on this process, and more. This information will help to shape the study and planning process over the coming months. Those who live, work, play, shop, own property or are patrons of Midtown South are encouraged to complete the survey, which will remain open through the end of the year. 
During this remote public meeting, DCP will connect with existing residents, local organizations, Business Improvement Districts, small businesses, community board members, and others to learn about their priorities for Midtown South. DCP will also provide more information on land use rules as well as existing businesses and services. The meeting will go over the study's timeline as well as details on how attendees can remain engaged. There will be ample opportunities for public comments and questions at the event.
"The Garment District Alliance fully supports the goals of the proposed Midtown South Mixed-Use Plan and we applaud Mayor Adams for initiating this process. Creating opportunities for residential conversions in neighborhoods like the Garment District will help to alleviate the city's housing crisis and lead to revitalization in areas that have been impacted the most by the pandemic. We eagerly await the Garment District's transformation into a 24/7 neighborhood where people can work, visit, and live," said Barbara A. Blair, president of the Garment District Alliance.
"We look forward to the Midtown South Mixed-Use Plan and believe it is critical that there is thoughtful input from a wide range of stakeholders through this public engagement process," said James Mettham, President, Flatiron NoMad Partnership. "By updating antiquated zoning regulations, the plan can create opportunities to build desperately needed housing and catalyze a further mix of uses, spaces, and experiences that make Flatiron and NoMad an epicenter of possibilities in a 'New' New York."
Midtown South is home to over 7,000 businesses and contains over 135,000 jobs, enjoying great access to transit and proximity to Midtown Manhattan. While the neighborhood has a strong base, it does face the challenges of changing work patterns, including companies switching to hybrid or remote work formats, and an aging building stock, with 89% of them constructed before 1961. Current zoning rules also generally do not permit housing in this area, preventing New Yorkers from living close to jobs and stymieing new models of work such as live/work. The study area's general boundaries are West 40th Street to the north, West 23rd Street to the south, Fifth Avenue to the east, and Eighth Avenue to the west.
The Midtown South Mixed-Use Plan aims to expand housing opportunities, including affordable housing, bolster critical economic activity, and enliven the area's public realm. Together, these goals will help to ensure the neighborhood's long-term success.
This kickoff event will be followed by more opportunities for New Yorkers to get involved this fall and into next year.
Header & Thumbnail Photo Credit: Midtown South Mixed-Use Plan