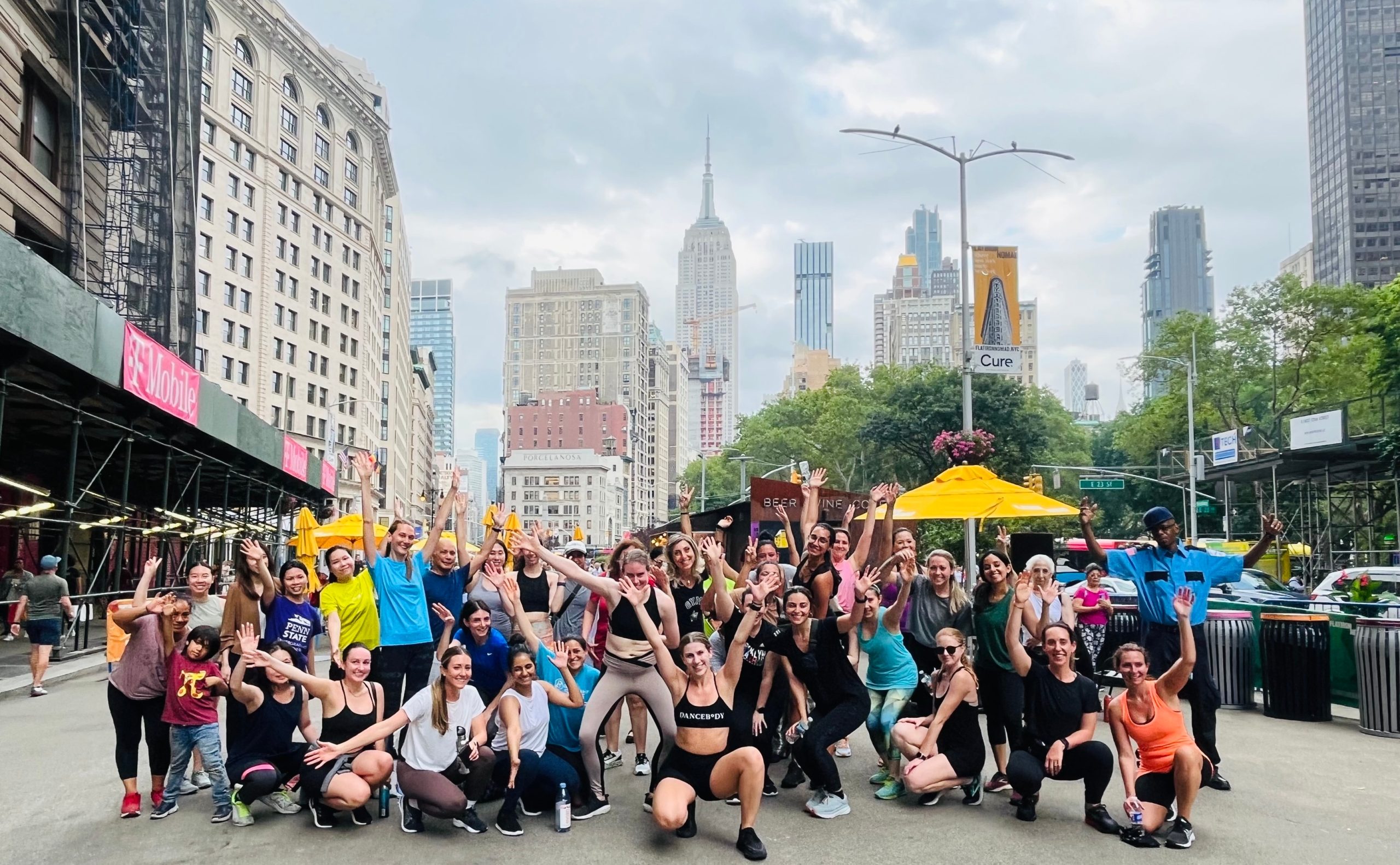 We loved working out and dancing with you this summer! This year's Summer Series started on June 21st, presenting eight weeks of outdoor workouts, and four nights dedicated to music and art.
Taking in iconic views of the neighborhood, participants worked out on the Flatiron South Plaza at our signature 'Flatiron Fitness' evening classes. Led by local fitness studios in Flatiron & NoMad, the weekly series saw a total of 289 participants, with giftbags distributed to all attendees.
Throughout the summer, we also presented Salsa & Art Nights featuring Benny Lopez Latin Jazz Ensemble and an experiential art activation, "The Small Box," presented by the School of Visual Arts, Continuing Education (SVACE).  New Yorkers and visitors were invited to dance to live salsa music on the Flatiron North Plaza, and to also write, in chalk, their answers to the "Art Is…" prompt posed by SVA professor and artist Stephen Gaffney.
Shout out to our partners for a successful program this year: 
Benny Lopez Latin Jazz Ensemble
Download the full program recap: Summer Series 2023 Recap
Thank you to everyone who enjoyed a free event in the neighborhood this summer! If you enjoyed your experience, consider supporting the businesses in the district who's participation made the series possible. 
Stay up-to-date for more events in Flatiron & NoMad. Subscribe to our weekly newsletter and follow us on social (Instagram, Facebook & Twitter).