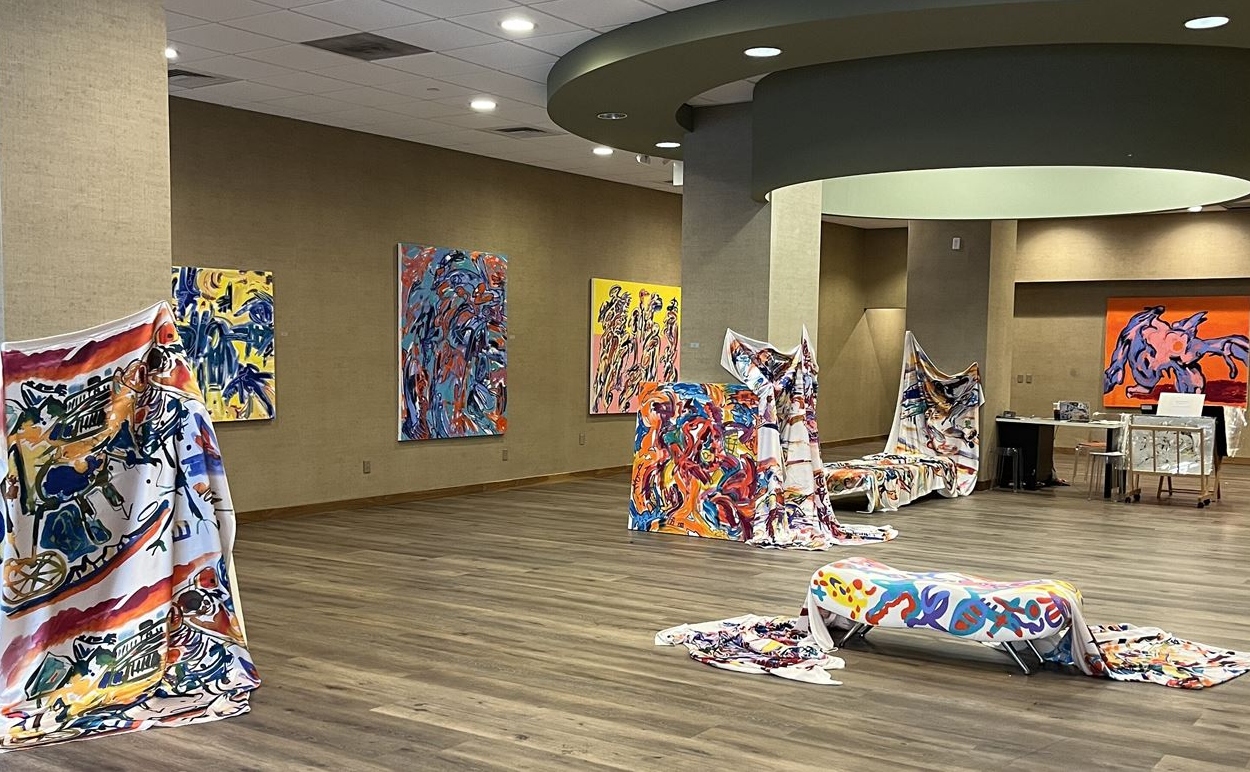 Meet Leonovich Gallery, the contemporary art space founded by local couture designer and artist Katya Leonovich. Located at 706 Sixth Avenue, Leonovich Gallery showcases the works of accomplished artists from multiple backgrounds.
"Leonovich fell in love with NoMad and its dynamic architecture. The neighborhood includes parks, decorative buildings, and unique spaces. Leonovich dedicated an entire painting series to the neighborhood – "Look Up" which is now located in Dubai – inspired by the beauty seen in NoMad when looking up at the buildings. Having already chosen NoMad for her studio location as a working artist, she knew it was the place for her gallery."
Opened in December 2021, Leonovich Gallery focuses on exhibiting paintings and celebrating the works of women artists. Since its establishment, the gallery has had several shows with highlights including, the "Art Festival of Katya Leonovich," "Women of Abstract Expressionism" featuring German artists Annette Werndl and Claudia Hassel, and "Dialogue" with paintings by Ethan Boisvert and Katya Leonovich. The gallery is a welcoming space for all visitors who are met by bright glass doors leading into an open floor concept featuring large circular ceiling accents which compliment the energetic art on each wall.
This past spring, Leonovich Gallery had the opportunity to showcase the exhibit "101 Springs" by artist Koho Yamamoto, a sumi-e brush painter born in 1922. In "101 Springs" her abstract expressionist painting style is reflected in each of the featured seventeen works from throughout Yamamoto's expansive career. Using sumi ink, brushes, and rice paper, each painting leans into themes of memory, nature, and lyricism. The solo exhibition was curated by artist Jaya Duvvuri, a former student of Yamamoto, who founded the Koho School of Sumi-e where she taught traditional Japanese brush painting for over 30 years.
Stop by to view new exhibits in September. Leonovich Gallery is open Tuesday through Sunday.
Leonovich Gallery, 706 Sixth Avenue, @leonovichgallery
Header & Thumbnail Photo Credit: Leonovich Gallery