Mayor Adams & DCP Director Garodnick Announce "City of Yes for Housing Opportunity" Plan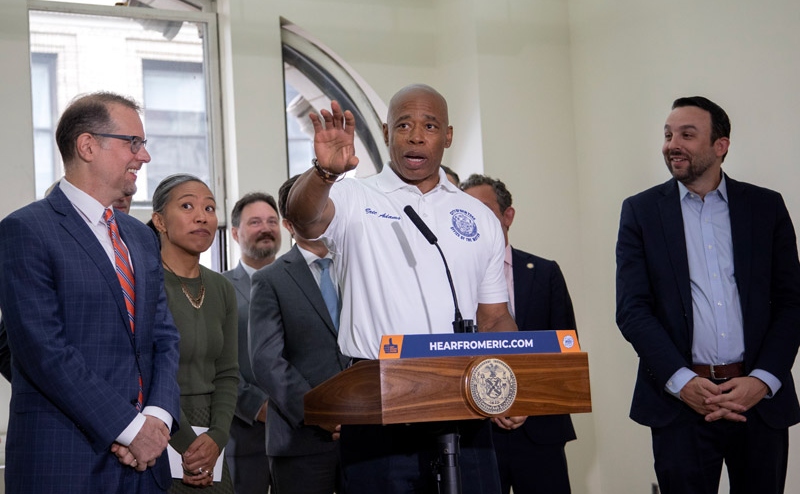 On Thursday, August 17th, Mayor Adams and Department of City Planning Director Garodnick announced the "City of Yes for Housing Opportunity" Plan and the Midtown South Mixed-Use Plan to convert vacant commercial offices into permanent residential housing to increase the supply of housing for all New Yorkers.
"We applaud the mayor and our local elected officials for taking action to address our city's housing shortage through efforts to facilitate office-to-residential conversions," said James Mettham, President, Flatiron NoMad Partnership. "In Flatiron and NoMad, we have seen how the combination of a thriving residential community, office-based companies, and a diverse range of ground-floor businesses create a vibrant 24/7, mixed-use district. Creating more housing throughout Midtown South will expand the economic benefits that come with mixed-use districts, while making our city more livable for more people."
View the full press release, here.
Header & Thumbnail Photo Credit: Office of the Mayor