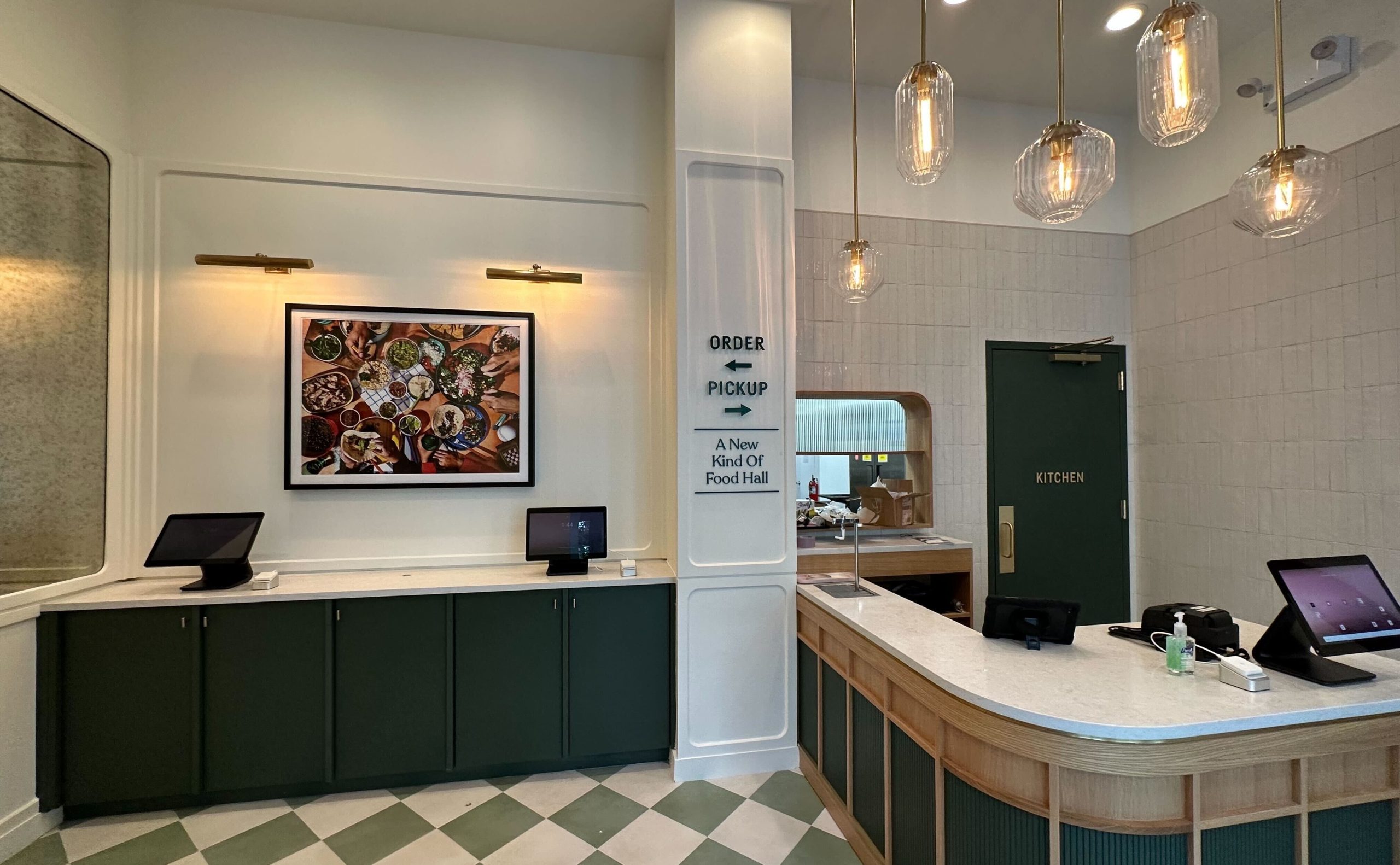 We're excited to welcome Wonder, a new food tech startup founded by entrepreneur Marc Lore. Located at 128 West 23rd Street, Wonder offers "Fast Fine" dining through featuring a collection of delivery-first restaurants that are all vertically-integrated and owned by Wonder. Every step of the process from the sourcing and preparing of food to the cooking, delivery and in-app experience is controlled in-house to offer the highest-quality taste and experience to guests.
"Our newest Wonder location in Chelsea expands our offering to yet another incredible New York City neighborhood," says Daniel Shlossman, Chief Growth and Marketing Officer at Wonder. "We're excited to serve our selection of chef-curated restaurants to our new neighbors in Flatiron and NoMad: the residents, small businesses and corporate offices in the area. Whether you need to grab a quick bite for lunch or put in a dinner order for pick-up or delivery on your way home, with Wonder's wide variety of restaurant options, we have something for everyone."
This is Wonder's third location with others in the Upper West Side and Westfield, New Jersey. Upon entering Wonder, guests are met with a bright and welcoming interior, creating a friendly ambiance whether you're picking up your meal to take home or are dining in. The restaurant offers exclusive menus from world-renowned chefs such as Bobby Flay, Marc Murphy, Jose Andres, Nancy Silverton, Marcus Samuelsson, among others as well as award-winning restaurants from across the country including Tejas Barbeque, Di Fara Pizza, and Barrio Cafe.
Choose from 10+ unique menus for your next meal. Maybe you're craving authentic Texas barbecue or flavor-rich Indian dishes. At Wonder, you can enjoy high-quality, gourmet cuisine delivered to your door, fresh and hot like you would get while dining at a restaurant. For lunch, order the Brisket from Tejas Barbecue made with prime beef that's smoked for over 12 hours until tender, and served with pickles and three sauces: Original BBQ, Sweet & Sticky, and Carolina Gold. Pair with the Carrot Soufflé made with carrots, eggs, and flavored with bourbon vanilla paste. Or, try the best of Mediterranean from Yasas by Michael Symon such as a Beef Souvlaki & Kalamata Salad or a Spicy Cauliflower & Avocado Sandwich.
For dinner, try Bobby Flay Steak that offers bold flavors and premium cuts from one of the country's best chefs. Start with the Shrimp Cocktail accompanied by a chipotle-horseradish cocktail sauce before enjoying a 10-ounce Filet Mignon rubbed in a signature spice blend that's served with Flay's famous steak sauce. Or, enjoy a classic pie from Di Fara Pizza, the famed Brooklyn pizzeria. Try the Vodka Sauce Square Pizza topped with bufala mozzarella, parmesan, and basil atop a focaccia-like crust.
Order from Wonder for your next on-the-go lunch or to-go dinner! Use the promo code: FLATIRON10 to take 10% off your first order.
Wonder is open daily from 11 am – 10 pm. Order online for delivery or pick-up.