Summer Treats in Flatiron & NoMad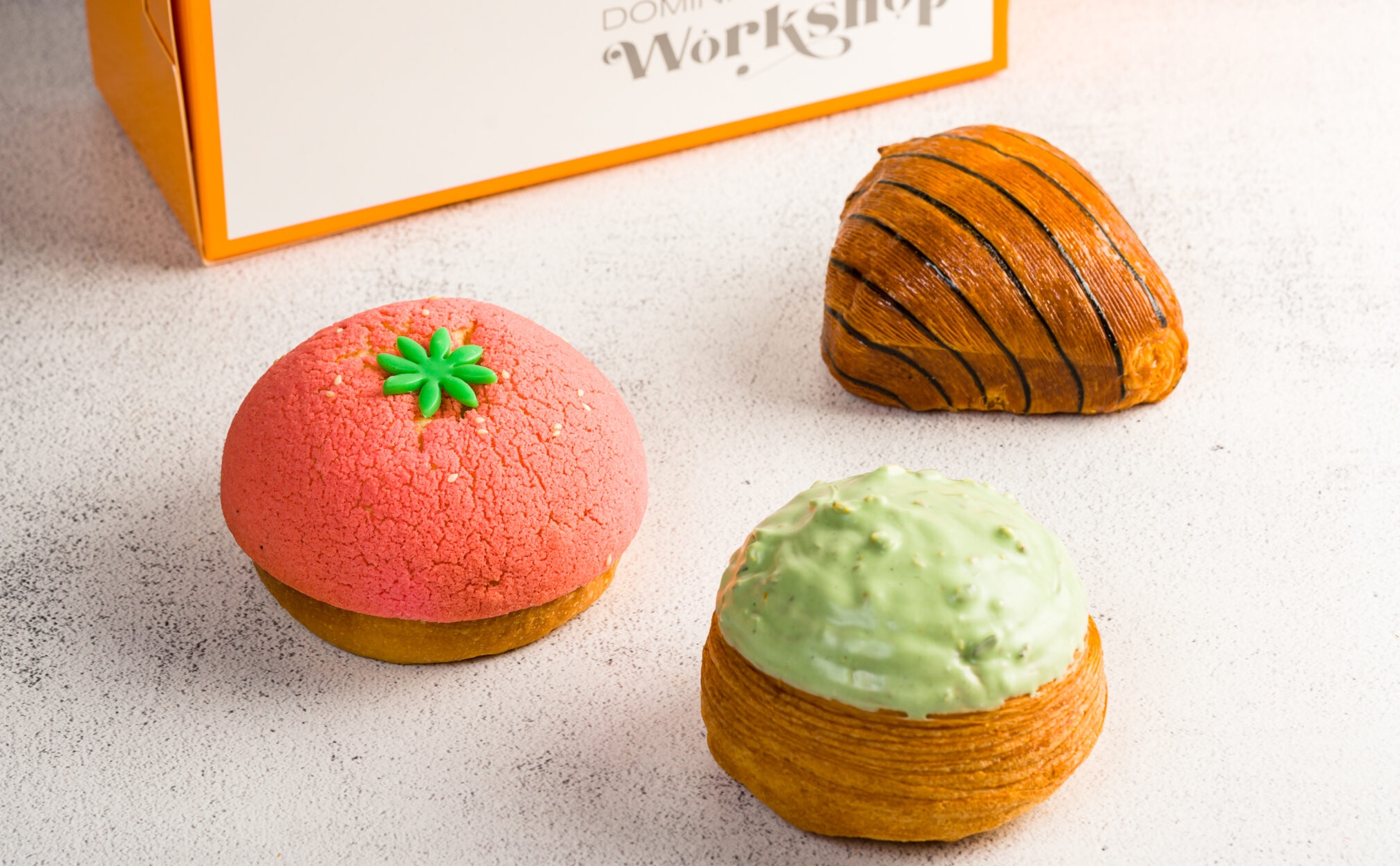 Satisfy your sweet tooth with summer treats in Flatiron & NoMad! These limited edition desserts celebrate summer using seasonal ingredients. We've rounded up a variety of treats from neighborhood eateries.
Anita Gelato, 1141 Broadway, (212) 842-1923, @anita_gelato_nyc
Stay cool in the summer sun with a refreshing scoop or two of Anita Gelato. Choose from dozens of flavors including, White Chocolate & Strawberries, Pistachio, and Mango.
Aubi & Ramsa, 1165 Broadway, (855) 282-4726, @aubiramsa
Enjoy liquor-infused ice cream and sorbet from Aubi & Ramsa. Summer flavors include Passion Fruit Margarita, Strawberries Rose, and Key Lime Martini.
Bear Donut, 40 West 31st Street, (646) 476-5199, @beardonutinc
The specialty donut shop offers fun flavors all year round! This summer, try the special Hot Dognut, a rich chocolate cream-filled brioche donut with raspberry and orange drizzle. Also, check out their summer sundae specials including flavors such as Black Sesame, Matcha, and Lavender.
Dominique Ansel Workshop, 17 East 27th Street, (212) 901-1015, @dominiqueanselworkshop
The Cronut founder's bakery offers delicious and beautifully decorated French pastries. Enjoy a Seasonal Pastry Trio featuring a Strawberry Vanilla Mochi Bun, a Pistachio Passion Fruit Roll, and a Chocolate Caramelia Triangle.

Lady M Confections, 1178 Broadway, (212) 452-2222, @ladymcakes
Celebrate summer with a seasonal cake from Lady M Confections. Highlighted specials include, the tropical Guava Mille Crêpes, Strawberry Swirl Mille Crêpes, and Mango Shortcake.
Lysée, 44 East 21st Street, @lysee.nyc
The Korean and French-inspired pastry boutique from Chef Eunji Lee serves delectable treats. Try a Pluot Tart made with pluots from California, Bellocq Oolong tea cream, and lime zest. 

maman, 22 West 25th Street, (646) 476-7660, @_mamannyc_
French-American café and bakery maman offers tasty baked goods, breakfast, and lunch. Enjoy seasonal treats like a Piña Colada Croissant Cube, Mango Pineapple Croissant Roll, and Banoffee Cruffin. Pair with seasonal drinks including, a Boardwalk Sea Salt Caramel Iced Latte or an Iced Watermelon Matcha. 

Milk Bar, 1196 Broadway, (347) 974-4975, @milkbarstore
Milk Bar's unique and decadent treats include a seasonal Strawberry Corn Cake, a sweet corn cake with layers of strawberry jam topped with strawberry speckled buttermilk frosting.
Wafels & Dinges, 186 Fifth Avenue, (929) 884-5845, @wafelsanddinges
Try a classic Belgian treat at Wafels & Dinges this summer. Build your own Liège Wafel made with pearl sugar and choose sweet or savory toppings, including a scoop of ice cream.
Header & Thumbnail Photo Credit: Dominique Ansel Workshop