New Neighbor Roundup: :3 Coffee, Stretch Pizza & Casa Carmen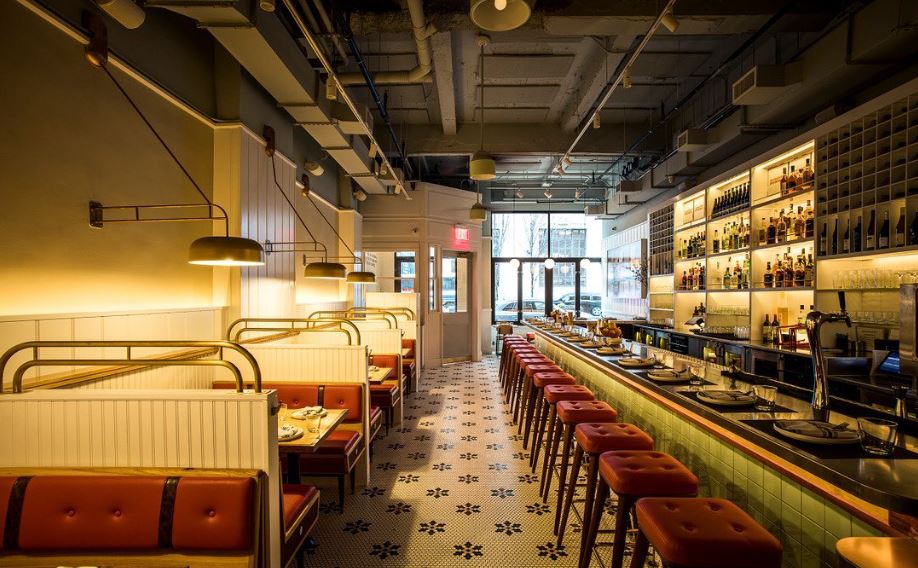 Several exciting new businesses have recently opened in the neighborhood. This month's roundup features a variety of new neighbors for your next go-to spots, from a family-owned coffee shop to a New York-style pizzeria. Stay in the know with the latest New Neighbors in Flatiron & NoMad.
:3 Coffee, 29 West 21st Street, (347) 418-2906, @3coffeeroasters
:3 Coffee is a 100% family-owned Colombian coffee shop. Starting in Astoria, Queens, this is 3 Coffee's first Manhattan location. :3 Coffee roasts all of their beans in small batches for the highest quality and freshest Colombian coffee. Enjoy a classic cup in a light-filled space and pair with a homemade pastry such as Pandebono, cheese-filled bread or Empanadas de Cambray, guava-filled treats, perfect for a quick and delicious snack. For the summer, stay cool with an Iced Caramel Latte or Cold Brew made with :3 Coffee's single origin beans that provide a unique taste. :3 Coffee also offers flavorful teas, lemonades, and juices. Try an Iced Ginger Tea with lemon and agave or Orange Carrot Juice, all made in-house. Stop by for your next morning or afternoon pick-me-up! :3 Coffee is open Monday through Friday from 7 am – 5 pm and weekends from 8 am – 5 pm.
Stretch Pizza, 331 Park Avenue South, (212) 301-7750, @stretchpizzanyc
The Flatiron restaurant Stretch Pizza is led by Chef Wylie Dufresne, former chef and owner of wd~50 and Gadi Peleg, founder and owner of Breads Bakery. Stretch Pizza pays homage to the beloved New York City food staple with an innovative approach. The menu features a variety of small plates & salads, pizzas, and sweets. To start, order a couple shareables including the Basil Chickpea Fries served with Stretch Sauce and the Beet Salad with ricotta, hazelnuts, and basil. Choose from eight different pizzas ranging from Classic NY with tomato sauce, mozzarella, and parmesan, to the Oddfather topped with zucchini, smoked eggplant, and Italian-style tempura crumbs. Pair your dinner with an on-tap cocktail such as the Santino made with gin, cap course bianco, salers, and grapefruit, or a non-alcoholic beverage like the Flatiron Spritz with vibrante, orange blossom, rosemary, and soda. Cap off your meal with a treat such as the signature Banana Soft Serve featuring peanut butter dip and babka crumbs. Stretch Pizza is open Tuesday through Saturday from 5:30 – 10:30 pm.
Casa Carmen, 5 West 21st Street, (917) 540-5600, @casacarmennyc
Led by acclaimed Chef Carmen Ramirez Degollado, Casa Carmen is an upscale restaurant with a focus on authentic Mexican flavors and traditions. The menu is made up of shareable plates, main courses, sides, and desserts. For dinner, begin with the Ceviche Verde made with the catch of the day, and Tostadas de Cangrejo, with crab, toasted corn, habanero aioli, and garnished with cilantro. For a main dish, go with Enchiladas Verdes made with chicken or vegetables, topped with tomatillo salsa, crema, Cotija cheese, and served with refried beans or Pulpo al Mojo de Ajo, octopus in a garlic sauce served with Mexican rice, refried beans, and tortillas. Accompany your meal with a craft cocktail such as an Aguacate Mule made with 400 Conejos mezcal, avocado, ginger, lime, and agave, or a Carmen Negroni featuring San Bartolo mezcal, Campari, Lillet Rosé, Cappelletti, and orange bitters. Save room for dessert and indulge in a classic treat including Tres Leches con Fresas, tres leches cake with strawberries, or Churros served with cajeta, caramel sauce and dark chocolate. Casa Carmen is open Sunday through Wednesday from 5 – 11 pm, and Thursday through Saturday from 5 pm – midnight.