Celebrate Fourth of July in Flatiron & NoMad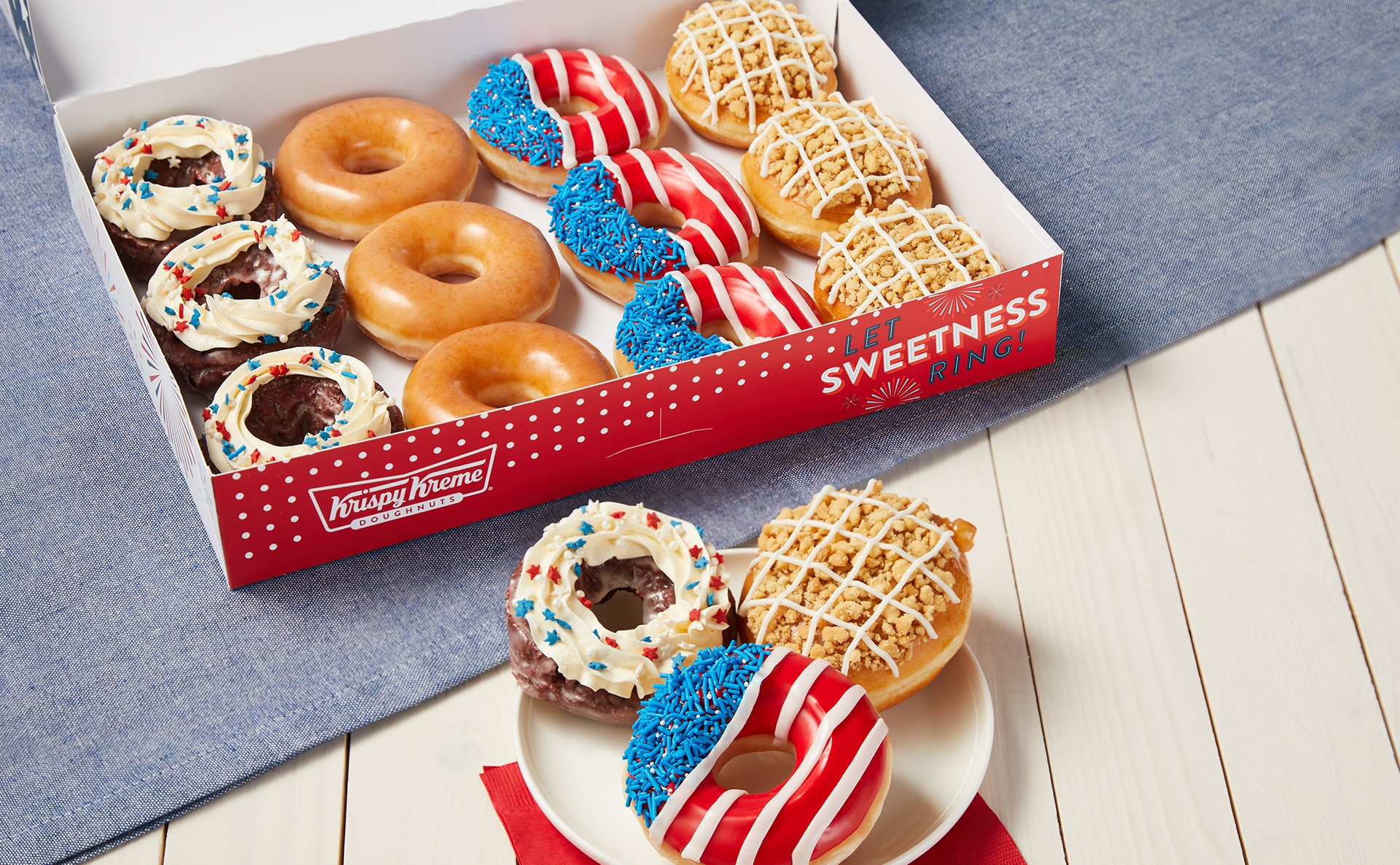 Celebrate the Fourth of July in the neighborhood with special treats, offerings, and firework viewings.
Celebratory Meals, Treats, & Drinks
Baked by Melissa, 111 East 23rd Street, @bakedbymelissa
Pick up a set of festive Fourth of July Cupcakes featuring six different handcrafted, colorful, bite-size flavors.
Dippin' Dots & Doc Popcorn, 24 East 23rd Street, (646) 669-7989, @dippindotsnyc
Cool down with a festive 4th of July treat from Dippin' Dots with the Liberty Ice flavor, a blend of blue raspberry, strawberry, and lemon.
Eataly, 200 Fifth Avenue, (212) 229-2560, @eatalyflatiron
Shop Eataly's Fourth of July Food Guide. Options include picnic spreads, gift baskets, fresh meats for grilling, wines, and fresh pastas.
Hill Country Barbecue Market, 30 West 26th Street, (212) 255-4544, @hillcountrybbq
Upgrade your Fourth of July BBQ with Hill Country's Barbecue Rib Kit featuring their St. Louis cut Pork Ribs and all the fixings. Also, dine-in and enjoy BBQ platters and pitmaster specials.
Krispy Kreme, 36 East 23rd Street, (315) 203-7058, @krispykreme
Krispy Kreme is offering specialty doughnuts for the 4th including, All-American Apple Pie, Red Velvet Sparkler, Freedom Flag, and Chocolate Iced with 4th of July Sprinkles. Available through Tuesday, July 4th.
Seven Grams Caffe, 76 Madison Avenue, (212) 779-0777, @sevengramscaffe
Celebrate the Fourth of July with ooey-gooey, delectable cookies from Seven Grams Caffe. Enjoy their limited edition Red, White & Blue Cookie made with raspberry chocolate, fresh blueberries, and white chocolate chunks. 
Firework Viewings
A.R.T. NoMad (At Arlo NoMad), 11 East 31st Street, (212) 951-1141, @artnomadnyc
Head to A.R.T. NoMad for a Fourth of July Rooftop BBQ to enjoy a great view of the fireworks on the nearby East River. Tickets include a 3 hour open bar and buffet for the duration of the event, from 8 pm – 11 pm. Get your tickets.
Roof at Park South Hotel, 125 East 27th Street, (212) 204-5222, @roofatparksouth
Roof at Park South Hotel is hosting a July 4th Rooftop Fireworks & BBQ Cookout. Enjoy stunning views of the fireworks, passed canapes for 1 hour, and various food stations from 6 pm – 11pm. Purchase your tickets.
230 FIFTH, 230 Fifth Avenue, (212) 725-4300, @230fifthrooftop
Celebrate at 230 FIFTH for the entire Fourth of July weekend! Independence Day celebrations kick off on Friday, July 1st and culminate with an ultimate rooftop party on July 4th at 2 pm. Enjoy food, drinks, epic skyline and firework views. Tickets here.
Retail
Abracadabra, 19 West 21st Street, (212) 627-5194, @abracadabranyc
For all your 4th of July looks, stop by the famous costume and magic shop for makeup, wigs, hats, flags, accessories, and apparel here.
Blooming Affairs, 925 Broadway, (212) 262-0004, @bloomingaffairs
Visit their store to shop special 4th of July-inspired bouquets. Find their collection of flowers fit for this weekend and any occasion, here.
Home Depot, 40 West 23rd Street, (212) 929-9571, @homedepot
Enjoy 4th of July sales at Home Depot on appliances, grills, tools, among other deals across the store.
Header & Thumbnail Photo Credit: Krispy Kreme