Refresh Your Interior: Furniture & Décor Shopping Guide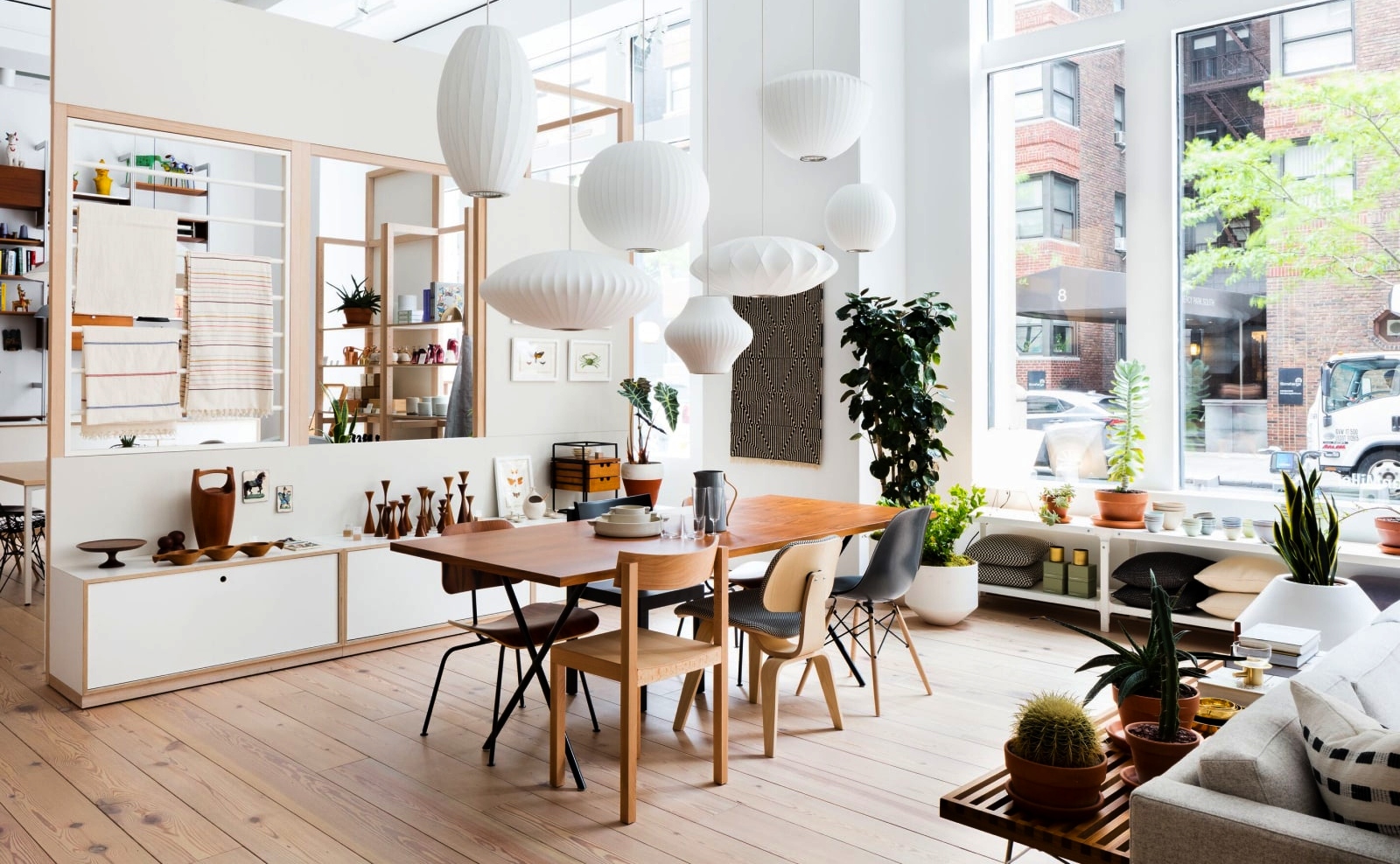 This spring, refresh your home interior by updating your furniture and décor. Flatiron & NoMad are home to a variety of furniture and interior design businesses to help you spruce up your space this season.
Architecture Plus Information (A+I), 16 West 22nd Street, 11th Floor, (212) 460-9500, @a_plus_i
The integrated architecture firm offers design services for every stage of a project using information and creativity to help inform the spaces we inhabit.
Avocado Green Mattress, 135 Fifth Avenue, (657) 385-8849, @avocado.green
Designed in Hoboken and handmade in California, Avocado offers organic and natural mattresses, pillows, and bedding that are affordable and use non-toxic materials. 
B&B Italia, 135 Madison Avenue, (212) 889-9606, @bebitalia
B&B Italia showcases upscale modern and contemporary Italian furniture for the home, office, and outdoor.
Blu Dot, 79 Madison Avenue, (212) 780-9058, @bludot
Blu Dot offers contemporary furniture designed in Minneapolis. Shop living, dining, bedroom, office, outdoor, lighting, and accessories.
The Container Store, 620 Sixth Avenue, (212) 366-4200, @thecontainerstore
The storage and organization retailer The Container Store sells closet and shelving systems, office supplies, and kitchen organization tools.
Design Within Reach, 903 Broadway, (212) 477-1155, @designwithinreach
Design Within Reach offers accessible and authentic modern design. Shop a large selection of authentic modern furniture, lighting, and accessories.
Domus Design Collection (DDC), 134 Madison Avenue, (212) 685-0800, @ddcgroup.us
DDC curates modern design inspired by tradition and novelty with over 300 brands available for furniture, lighting, and accessories. Showroom open via appointment.
Duxiana, 9 West 20th Street, (212) 777-0771, @duxianausa
Since 1926, the Swedish, family-owned mattress company has created comfortable and technologically-advanced beds. Shop DUX products developed with ergonomic research and engineering.
From the Source, 20 East 20th Street, (212) 255-9209, @fromthesource
The sustainable hardwood furniture and accessories store works directly with local farmers and hand selects materials to to create unique, handcrafted pieces for your home or office, from dining tables to desks. 
Herman Miller, 251 Park Avenue South, (212) 318-3977, @hermanmiller
The innovative furniture design brand Herman Miller offers comfortable ergonomic chairs, the iconic Eames lounge chair, standing desks, lighting, and décor.
Jung Lee NY, 25 West 29t Street, (212) 257-5655, @jungleeny
Founded by Designer Jung Lee, Jung Lee NY is a high-end concept store with unique housewares for dining, living, and gifting.
Natuzzi Italia, 105 Madison Avenue, (212) 346-9760, @natuzzi
Natuzzi Italia carries luxury furniture and décor for your home, office, or architecture firm project from contemporary to transitional design.
Poliform, 112 Madison Avenue, (212) 672-0060, @poliform_official
Italian cabinetry and interior design company Poliform offers upscale products and custom-made systems from walk-in closets to sofas.
Porcelanosa, 202 Fifth Avenue, (646) 751-1180, @porcelanosa
Porcelanosa, the tile, bath, and kitchen designer and manufacturer is a global industry leader offering high quality, trendsetting designs for interiors, countertops, facades, and flooring.
Pottery Barn, 12 West 20th Street, (212) 488-6280, @potterybarn
The retailer Pottery Barn offers a variety of furniture for the home from living, dining, bedroom, outdoor, lighting, and accessories.
Rejuvenation, 3 West 20th Street, (212) 488-3460, @rejuvenation
Rejuvenation carries period-style lighting, retro-style furniture, and antiques as well as handcrafted rugs for your home.
Timothy Oulton, 901 Broadway, (212) 343-4300, @timothyoulton
The British luxury furniture brand Timothy Oulton sells timeless furniture, lighting, accessories, and eclectic housewares. Try out their complimentary 3-D Interior Planning service to get inspiration for your space.
Togas House of Textiles, 212 Fifth Avenue, (212) 300-2876, @togasofficial
A leader in custom-made textiles, Togas offers luxury bedding, fine bath linens, tablecloths, drapes, and home décor. 
Villa & House, 931 Broadway, (212) 947-1500, @villaandhouse
Shop at Villa & House for crafted designer furniture and home décor made of diverse materials, from custom upholstery to storage and shelving. 
Header & Thumbnail Photo Credit: Herman Miller