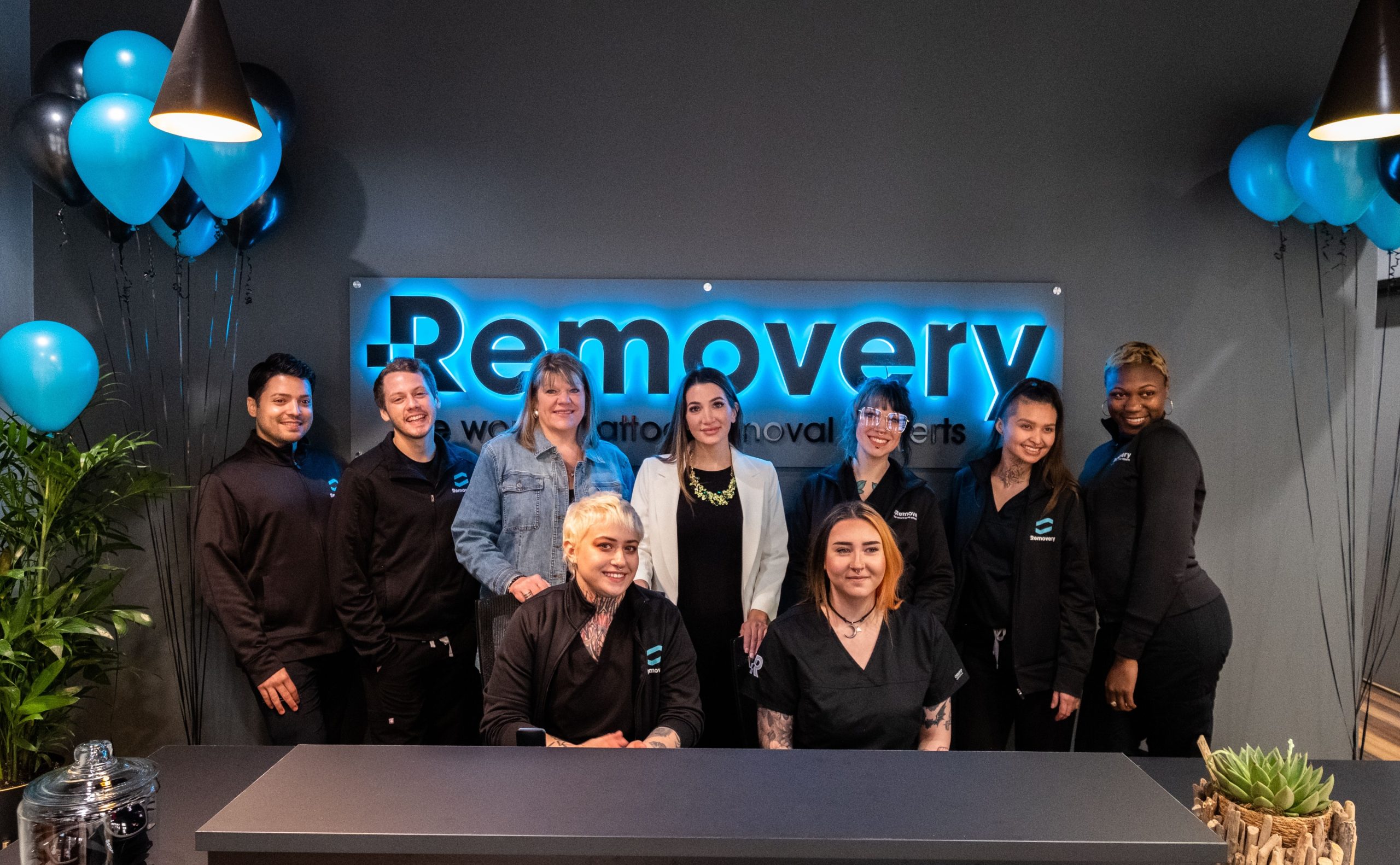 We're excited to welcome the flagship location of Removery, the world's tattoo removal experts to 4 West 21st Street in Flatiron. At 2,604 square feet, this is Removery's flagship location, with three treatment rooms and two consultation rooms.
"When Removery formed in 2019, our NYC locations were a big part of our early growth. Through our expansion, our need for space grew with it, and it made sense to open our flagship location in the vibrant Flatiron neighborhood to pay tribute to our roots," says Jo Kelton, COO of Removery. "As our biggest studio, we are looking forward to serving even more clients on their tattoo removal journey in a convenient location where they can enjoy all the area has to offer."
Removery is home to the world's first tattoo removal Clinical Advisory Board dedicated to the advancement of the industry. Removery's commitment to research and advancements in laser tattoo removal supports the company's highly skilled tattoo removal specialists to offer the safest, successful, and accessible procedures using the state-of-the-art PicoWay® laser system by Candela.
Partnering with the four largest and most trusted tattoo removal brands in North America, Removery focuses on helping people reflect who they are on the outside to who they are on the inside by removing a tattoo completely or fading a portion away. Whether a client wants to remove an old memory or make a lifestyle change, Removery empowers people with their courageous decisions to normalize tattoo removal by creating an environment with a high level of safety to ensure effective results.
Additionally, Removery has an important community outreach program, INK-nitiative. INK-nitiative provides free and safe tattoo removal on the hands, neck, and face to individuals in need who were formerly incarcerated, gang members, and survivors of human trafficking. For every paying client who completes their tattoo removal process, Removery provides a removal service to someone in need that meets a specific criteria. Applications are reviewed four times a year and successful applicants are enrolled on a rolling basis based on availability within the program. Over 300 clients are currently being treated through Removery's INK-nitiative helping people re-gain their confidence as they leave old lives behind and are starting fresh.
Explore before & after results and book your tattoo removal consultation here. In honor of their recent grand opening, Removery is offering a special promotion: $100 off a complete tattoo removal package. To redeem, simply mention the package and the discount will be applied. Also, Removery is hosting an open house on Wednesday, March 29th from 5-7 PM. Stop by to check out the studio and learn about tattoo removal or try your chances at an instant win raffle where one lucky person will win a free complete tattoo removal package!
Removery is open Tuesday and Wednesday from 9:30 am – 6 pm, Thursday from 10:30 am – 7 pm, Friday from 9 am – 5:30 pm, and Saturday from 9 am – 2 pm.
Removery, 4 West 21st Street, @removery
Header & Thumbnail Photo Credit: Removery