Women-Owned Businesses in Flatiron & NoMad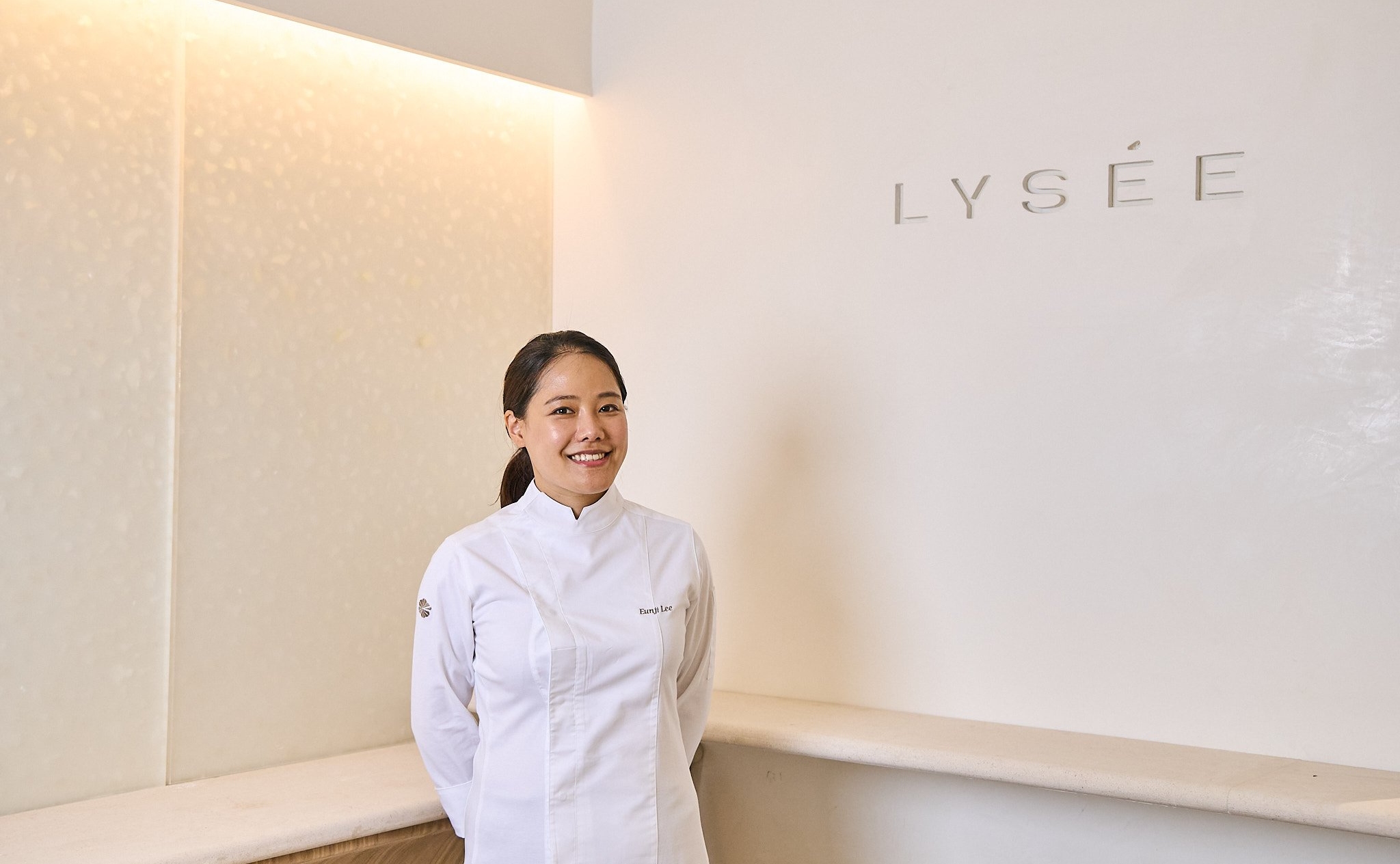 Women's History Month is observed from March 1 – 31. We celebrate the pivotal role of women throughout history and today. In recognition, we've rounded up a list of women-owned businesses across a variety of sectors in the neighborhood to support.
Art & Culture
Cheryl Rubin Studio & Gallery, 28 West 27th Street, Suite 403, (917) 859-1482, @cherylrubin
Cheryl Rubin Studio & Gallery showcases the work of local artist Cheryl Rubin. Rubin creates contemporary abstract paintings that express her search for rhythm, harmony, and the unknown through layers of drawing and expressive action painting. Her work can be viewed online and in the gallery via appointment.
Pen + Brush, 29 East 22nd Street, (212) 475-3669, @penandbrushnyc
A 129-year-old publicly supported not-for-profit showcasing the work of excellent female artists and writers with the ultimate goal of effecting real change within the marketplace. Under the presidency of accomplished writer and suffragist Grace Seton, Pen + Brush became an established legal corporation. View the exhibit The Ripening now through April 15.

Planthouse Gallery, 55 West 28th Street, (212) 564-5502, @planthousegallery
Planthouse Gallery was founded in 2013 by Katie Michel, a graphic designer, printer, and publisher. Michel's mission for Planthouse is to exhibit and publish the contemporary work of emerging and established artists. View the exhibit Wonderland: Valerie Hammond and Lothar Osterburg now through April 8.
Poster House, 119 West 23rd Street, (917) 722-2439, @posterhousenyc
Poster House is the first museum dedicated to posters in the United States with a mission to showcase posters from all over the world and highlight the history, design, and cultural context. Val Crosswhite organized supporters and founded the museum to recognize the art and social impact of posters. 

Rashmi Gill Photography, (917) 363-2290, @rashmigillphotography
London-born portrait photographer Rashmi Gill specializes in a range of subjects for both commercial and individual clients, including personal branding and headshots. Past clients include comedienne and entrepreneur Zarna Garg and Ronita Kalra of Compass and "Million Dollar Listing." Gill is also Madison Square Park Conservancy's official photographer and Associate Board co-chair.
TADA! Youth Theater, 15 W 28th Street, (212) 252-1619, @tadatheater
TADA! was co-founded by Janine Nina Trevens in 1984 who still produces original musicals for children, teens, and family audiences. TADA! offers both pre-professional training and youth development as well as musical theater classes and camps for the public, schools, and community centers.
Business Development
Kew Management, 1123 Broadway, (212) 255-3346, @kewmanagement
President and CEO Leslie Spira Lopez leads a team offering classic office buildings serving smaller and growing entrepreneurial businesses, many of which are owned by women. Specializing in flexible leasing options, Kew is the premier leasing partner for unique office space with character. Kew's Townsend and St. James Buildings have been a vital part of NoMad for over 125 years. Inquire here viewings and availability.
Dining
Baked by Melissa, 111 East 23rd Street, (212) 842-0220, Order, @bakedbymelissa
What began as a pop-up, the bite-sized cupcake company now has over 14 locations and ships worldwide. Founded by Melissa Ben-Ishay, Baked by Melissa empowers women to grow and achieve success for all passions.
Bombay Sandwich Co., 48 West 27th Street, (646) 781-9756, Order, @bombaysandwich
The Indian eatery serves healthy Indian cuisine with bold flavors using fresh fruits and veggies, whole grains, and roasted herbs and spices. The menu was informed by Bombay Owner Nisha Patel's Indian heritage and Brooklyn roots that inspired the restaurant's philosophy of "let thy food be thy medicine."

The Glass Ceiling & Luminary, 1204 Broadway, (646) 590-3724, Reservations, @glassceilingnomad & @weareluminary
The Glass Ceiling is a rooftop communal workspace, restaurant & bar established by Cate Luzio. The Glass Ceiling shares space with Luminary, also founded by Luzio, and is a global professional growth platform and company space for women. The name "the glass ceiling" is a metaphor for empowering women and underrepresented communities to break through that barrier together. 

Gumption Coffee, 940 Broadway, (646) 822-2648, @gumption_nyc
Gumption Coffee is an award-winning Australian coffee company co-founded by Claire Lim and Roaster Hazel de los Reyes. Offering masterfully crafted coffee blends great for any time of day whether on your morning commute or for an afternoon pick-me-up.
Honeybrains, 34 West 22nd Street, (917) 472-7682, Order, @honeybrainslife
Honeybrains is a family-owned café with a superfood-packed menu designed to improve brain wellness. At the helm is Co-founder Marisa Seifan, a Filipino-American former federal prosecutor who was inspired to open a restaurant that promotes a healthy body and a healthy brain based on scientific research by neurologists and nutritionists. 

Il Fiorista, 17 West 26th Street, (646) 490-8240, @ilfioristanyc
The flower-focused Italian restaurant is led by Co-Founder Alessandra De Benedetti. A professor of corporate law, De Benedetti has brought her lifelong passion of nature and flowers to establish the unique concept restaurant, Il Fiorista.
The Ivory Peacock, 38 West 26th Street, (646) 930-8888, @theivorypeacock
The Ivory Peacock offers not only an innovative cocktail menu, but also has a focus on unique gin offerings. Co-Owner Sarah Payton wanted The Ivory Peacock's interior to pay homage to her favorite hotel bars in Europe and has made it a neighborhood destination for cocktail lovers.
Lysée, 44 East 21st Street, @lysee.nyc
The pastry boutique Lysée is led by Founder & Chef Eunji Lee, a former Executive Pastry Chef at the 2 Michelin-starred restaurant Jungsik. Influenced by French and Korean cultures, Lysée is also inspired by Chef Lee's love of pastry as edible art and offers unique desserts as well as traditional viennoiserie.
Maman, 22 West 25th Street, (646) 838-0700, Order, @_mamannyc_
Beloved French café and bakery is home to New York's famous Nutty Chocolate Chip Cookie and serves a selection of to-stay or to-go breakfast and lunch options. Founder Elisa Marshall conceptualized Maman to bring her childhood favorites from the south of France and the U.S. back to life. 

Milk Bar, 1196 Broadway, (347) 974-4975, Order, @milkbarstore
Christina Tosi, a James Beard award-winning pastry chef is the founder and mastermind of Milk Bar. Originally a math major, Tosi found her passion in professional kitchens baking which led to the development of her bakery empire that you can find across NYC, in grocery stores and shipped to your door nationwide.
Mr. Mista Oh, 41 West 24th Street, (646) 559-8858, Order, @mr.mistahoh_nyc
Mr. Mista Oh prides itself on serving authentic Korean flavors and offering customer service that makes you feel like family. The restaurant's owner, Holly Oh Diamond opened Mr. Mista Oh with her husband. The duo used their savings to open the restaurant to support their family of chefs instead of purchasing their first house. 

Om Juice Bar, 62 Madison Avenue, (917) 409-5900, Order, @omjuicebarnyc
With a strong eye for freshness and health, Om Juice Bar touts its juices and smoothies as mindfully delicious and made with organic produce. Inspired by a meditation retreat, founder Anastasia Kulinich felt compelled to open her own juice bar after experiencing the wellness benefits of adopting a plant-based diet herself. 

Pure Grit BBQ, 36 Lexington Avenue, (917) 920-4335, Order, @puregritbbq
After a trip to Texas, Pure Grit BBQ Founder Kerry Fitzmaurice discovered she couldn't find any vegan barbecue options so she opened the delicious plant-based and gluten free barbecue joint in NYC. The menu features smoked platters, sandwiches, sides, and desserts.
Taïm, 64 West 22nd Street, (212) 966-7364, Order, @eat_taim
The acclaimed Tel Aviv-inspired vegetarian and kosher restaurant offers signature falafel and cauliflower shawarma to both vegetarians and carnivores alike. Founder Einat Admony realized many people did not know exactly what Israeli/Jewish food looked like, and she wished to change that.
Retail
10/10 Optics, 50 Madison Avenue, (212) 510-8183, @1010optics
Co-Founder of 10/10 Optics Ruth Domber has been helping clients transform their eyewear from the ordinary to the exceptional for more than 30 years. Domber's eyewear expertise, passion for quality eye care, and positive manner has kept clients returning for decades. Head to 10/10 Optics for an eyewear makeover from their curated designer collection. Book an eyewear appointment here.
Project Gaia NYC, 57 West 21st Street, (917) 639-3958, @projectgaianyc
The multi-brand concept store Project Gaia NYC was co-founded by Danielle Salinas and Shriya Bisht-Misra. Project Gaia NYC serves as a platform for up-and-coming artists and designers to showcase innovative and sustainable brands from lifestyle, beauty, home, and apparel. Shop in-store and online.

The Thrifty HoG & Noir et Blanc, 11 West 25th Street & 7 West 25th Street, (212) 206-1174, @thriftyhognyc & @noiretblancnyc_
Deborah Koenigsberger has been a successful Flatiron business owner for nearly 30 years. She opened the upscale resale boutique The Thrifty HoG where all proceeds benefit homeless mothers and children and the shop serves as a job training program. Located next door, you'll find Deborah's second Flatiron business Noir et Blanc, a French-inspired, contemporary boutique.
YEOHLEE, 12 West 29th Street, (212) 244-8635, @yeohleeny
An award-winning fashion designer, YEOHLEE was founded by Yeohlee Teng in 1981. Her brand creates sustainable, zero-waste clothing for all ages and sizes. Shop a selection of tops, pants, skirts, dresses, one-of-a-kind pieces, and accessories.
Fitness, Wellness & Beauty
Ashby's Threading Salon, 62 West 22nd Street, 2nd Floor, Appointments, @ashbysthreadingsalon_
Ashby's Threading Salon was founded by Ashby, an entrepreneur in the beauty industry for more than 30 years and offers eyelash extensions, facials, threading, and waxing.
Flatiron Pilates, 1133 Broadway, @flatironpilates
Flatiron Pilates is a boutique Pilates studio founded by Amy Nelms, an internationally-respected classical Pilates instructor with over 25 years of teaching experience. Nelms guides clients to create tailored workouts that help to lengthen, strengthen, control and align.
Gotham Glow, 1123 Broadway #417, (212) 592-0368, Appointments, @gothamglow
In the neighborhood since 2011, Gotham Glow is an airbrush tanning salon and industry leader in the New York City area. The salon was founded by owner Tamar Vezirian and is well-known for creating an effective tanning formula that doesn't give off an unpleasant odor and is FDA-approved.
Karma Kids Yoga, 16 West Madison Square West, 12th Floor, Classes, (646) 638-1444, @karmakidsyoga
Founded by Shari Vilchez-Blatt, Karma Kids Yoga teaches children a variety of yoga tools they can take away from class and use in everyday life – inner strength, confidence, self-esteem, and respect for others. In-person private indoor group classes and live interactive classes on Zoom and Instagram Live for children, family, and prenatal yoga practice are available. 

Le Parlour NYC Laser Spa, 245 Fifth Avenue, Suite 12 – 3rd Floor, Appointments, (347) 387-7195, @leparlournyc
Shelley D'Aquino founded Le Parlour NYC Laser Spa bringing her 18 years of experience as an esthetician specializing in laser skincare and laser hair removal for people of all skin tones. All treatment plans are tailored to each client so you can feel relaxed, rejuvenated, and restored.

Rëzo Salon, 226 Fifth Avenue, (917) 409-0292, Appointments, @rezosalon
Founded by Nubia Rëzo, master hairstylist, curl specialist and educator with over 40 years of experience, Rëzo Salon offers expert haircare for all curl types and hair textures, including the signature rëzoCut.
Sania's Brow Bar, 48 West 20th Street, (212) 247-1129, Appointments, @saniasbrowbar
NYC's expert eyebrow bar was founded by Sania Vucetaj, a pioneer in the beauty industry and celebrity brow specialist. Sania's Brow Bar offers eyebrow services for both women and men to ensure full, natural brows by applying Sania's calculated method that emphasizes shaping, repairing, and maintenance using just tweezers and a brow pencil. 
Silver Mirror Facial Bar, 20 West 22nd Street, (212) 702-8742, Appointments, @silvermirrorfacialbar
Silver Mirror is a popular facial bar that offers unique and customized treatments designed to target and address your skincare concerns. Co-founder Cindy Kim's extensive experience in the beauty industry made her realize that something was missing in the world of achieving better skin. Thus, Silver Mirror was founded with her partner Matt Maroone, and the studio set out to provide frequent treatments in the form of fast and affordable facials.
SOUK Studio, 12 West 27th Street, 2nd Floor, (929) 459-8938, Classes, @souk.studio
Rima Rabbath founded SOUK NYC in March 2020 when she launched the Souk Zoom Room, which developed into a strong online community leading her to open a physical studio with multiple yoga practitioners. Souk is a gathering space for yoga practice, community, and connectivity for the mind and body.
Stretch*d, 27 West 20th Street, (212) 548-6500, Appointments, @stretchdspace
Stretch*d, the premier one-on-one assisted stretching studio was founded by Amanda Freeman and Vanessa Chu. A wellness entrepreneur, Freeman saw how hard it was to find a stretching studio and decided to fill that void by creating the ultimate stretching experience. Chu, a lifelong athlete and certified yoga instructor with a former career in investment banking, knows how important a good stretch is for your body and mind.
sundays nail studio, 51 East 25th Street, (646) 998-5711, Appointments, @sundays_studio
sundays nail studio set out to revolutionize the traditional manicure with custom-designed non-toxic vegan, cruelty-free nail polish in a space fit for meditation. Founder Amy Ling conceptualized the studio after her experience in beauty school and working as a chemist to study nail care products upon receiving her MBA from Columbia University. Also, browse their online shop for nail polish kits and hand cream. 

The 100s Pilates, 53 West 28th Street, (212) 689-5100, Classes, @the100spilates
The 100s Pilates offers a variety Pilates classes taught by the studio's founder and lead instructor, Le Call who has over 5 years of teaching experience and over 15 years of practicing Pilates.
WTHN, 20 West 22nd Street, (646) 558-9846, Appointments, @wthn
An acupuncture studio and herbal shop meant to be ultra-modern, personalized, and convenient for you. The studio was founded by Michelle Larivee, an acupuncture advocate, and Dr. Shari Auth, a holistic health practitioner. You can also shop online for herbs and wellness products.
Y7 Studio, 25 West 23rd Street, (646) 820-0781, Classes, @y7studio
Y7 set out to make yoga practice inclusive and accessible. Founder Sarah Levey started the concept because of her own frustrations with yoga studios that she visited stating that she would often feel uncomfortable, inadequate, and desperate for some fun.
If you'd like to be added to the list, please email mbenedek [at] flatironnomad.nyc
Header & Thumbnail Photo Credit: Lysée