Best Empire State Building Viewpoints from Flatiron & NoMad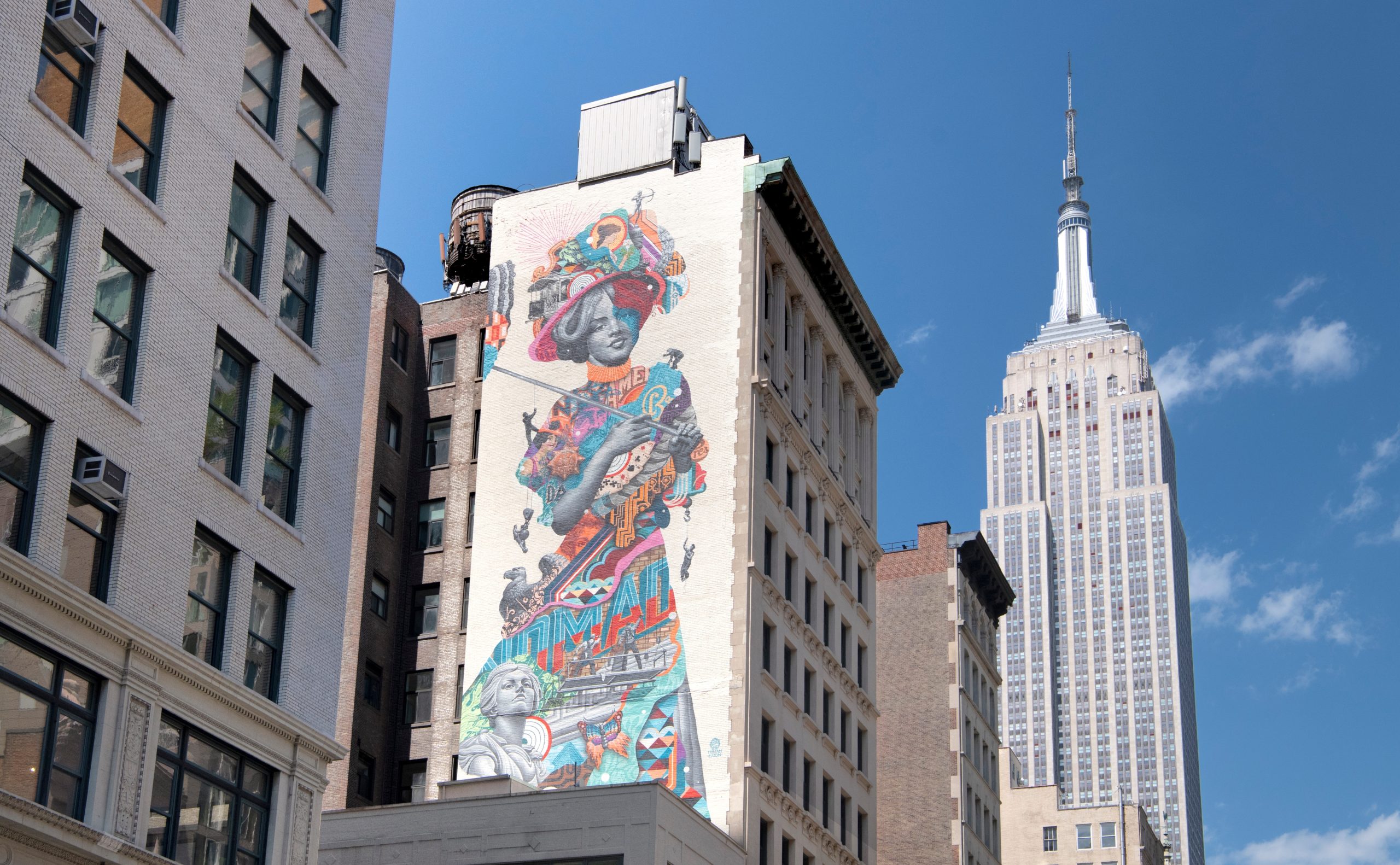 Catch stunning views of the Empire State Building here in Flatiron & NoMad! Check out these viewpoints for different perspectives of the iconic NYC skyscraper.
A.R.T. NoMad, 11 East 31st Street, (212)-951-1141, Reservations
Take in panoramic views of NYC at the A.R.T. NoMad, including the Empire State Building. Enjoy dynamic cocktails, bites, and a lively atmosphere at this rooftop part of the Arlo NoMad hotel.
Broken Shaker, 23 Lexington Avenue, (212)-475-1920, Reservations
A tropical rooftop oasis, Broken Shaker sits atop the Freehand Hotel and offers great views of the New York Life Building and Empire State Building, handcrafted cocktails, and small plates.
The Flatiron Public Plazas, 23rd Street, Fifth Avenue & Broadway, (212) 741-2323
At the 23rd Street intersection between Fifth Avenue and Broadway you'll find the Flatiron North and South Public Plazas. Take photos of iconic views both looking north towards the Empire State Building and looking south towards the Flatiron Building.
Glass Ceiling NoMad, 1204 Broadway, (646)-590-3724, Reservations
Featuring a retractable glass ceiling atop the skyline, Glass Ceiling NoMad is a fashionable rooftop lounge offering cocktails, appetizers, and brunch on weekends. Be sure to snap a photo with the Empire State Building as your backdrop!
Madison Square Park, 11 Madison Avenue, (212) 520-7600
Whether on your lunch break or just taking a stroll, Madison Square Park offers amazing views of historic buildings, including the Met Life Clocktower, the Flatiron Building, The New York Life Building, and the Empire State Building.
Royalton Park Avenue Rooftop, 420 Park Avenue South, (212)-602-3202, Reservations
The stylish bar atop the Royalton Park Avenue Hotel offers breathtaking views of the Empire State Building with terrace and indoor lounge seating offering craft cocktails and bites.
230 FIFTH, 230 Fifth Avenue, (212)-725-4300, Reservations
The penthouse bar and restaurant offers a rooftop garden featuring a lounge atmosphere. Enjoy specialty cocktails and entrees as you take in sweeping views of Manhattan, including the Empire State Building.
*Bonus Insider Tip* Explore this New York icon with a fascinating history from above through the Empire State Building Observatory Experience. Head to the 86th Floor to experience a one-of-a-kind open-air observatory offering 360° views or go higher up to the 102nd Floor to take in floor-to-ceiling window views across NYC and beyond. As you make your way up to the observatory, check out the immersive exhibits to discover the story of the Empire State Building from its construction to its current place in pop culture. Purchase tickets here.
Plus: seven dining spots to try just steps away from the Empire State Building!
Header & Thumbnail Photo Credit: Martin Seck feat. The Gilded Lady Mural by Tristan Eaton
Blog post created in partnership with Empire State Realty Trust.