Family Fun in Flatiron & NoMad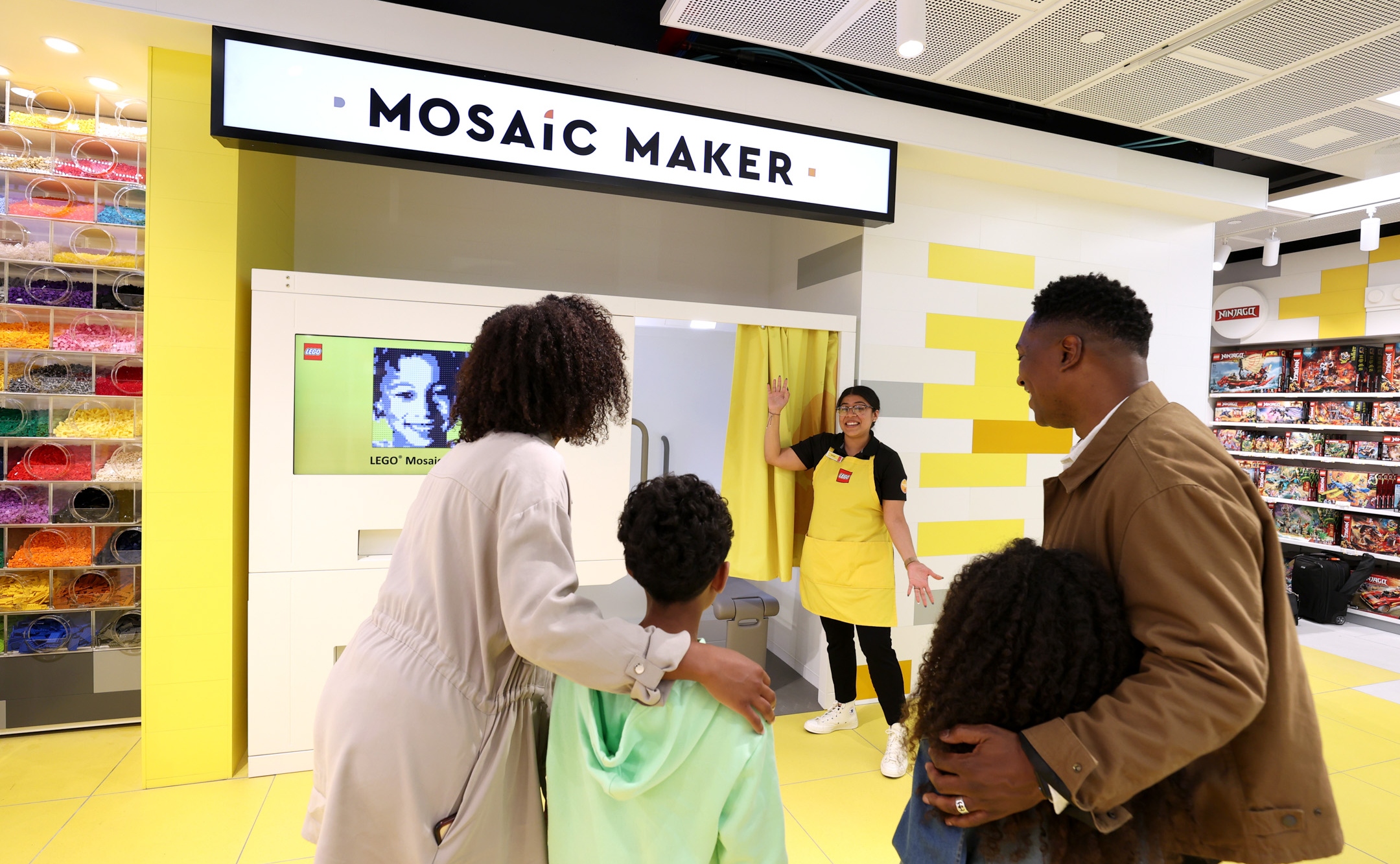 Looking for family-friendly activities for this midwinter break and beyond? Whether you live in the neighborhood or are visiting, Flatiron & NoMad are great destinations for families. Our guide features several fun offerings that you and your children can enjoy.
Experiential Fun
Escape Room Madness, 38 West 32nd Street, 5th Floor, (212) 239-8800, @escaperoommadness
Enjoy a fun adventure to find clues and solve mysteries in various escape rooms designed for families with kids ages 10+ or 16+.
Harry Potter New York, 935 Broadway, @harrypotterny
For all Harry Potter enthusiasts, head to the New York store where you can shop, create your own wand, enjoy butterbeer and try one of the virtual reality experiences.
The Lego Store, 200 Fifth Avenue, (212) 255-3217, @lego
The Lego Store offers opportunities for kids to practice building, create a one-of-a-kind mosaic and find your next set to build.
Museum of National Mathematics, 11 East 26th Street, (212) 542-0566, @momath1
The Museum of National Mathematics (MoMath) offers multiple interactive exhibits and activities for kids and families to learn about the fun world of math. Purchase tickets here.
Poster House, 119 West 23rd Street, (917) 722-2439, @posterhousenyc
The museum dedicated to posters hosts children's programming each month with Poster Kids featuring art-making workshops. Admission is free for children 18 and under.
SPIN New York 23, 48 East 23rd Street, (212) 982-8802, @wearespin
Challenge your family to a few ping pong matches at SPIN 23. Great for families with older kids, you can play for groups of 2 to 10 guests. From February 20 -24 from 2 – 6 pm, enjoy SPIN's Family Special promotion featuring: $39 ping pong table (normally $49) with an optional add on of $15 for a pizza, fries, and soft drinks (per person). Reserve your table.
Martial Arts & Yoga
Karma Kids Yoga, 16 Madison Square West, 12th Floor, (646) 638-1444, @karmakidsyoga
As seen on Sesame Street, Karma Kids Yoga offers a variety of fun-filled virtual yoga classes for kids and families. Check here for a schedule of virtual yoga classes held on Zoom for babies, toddlers, kids and teens.
Tiger Schulman MMA, 688 Sixth Avenue, (646) 396-3303, @tsmma_chelsea
The martial arts studio features kickbox classes for adults and karate classes for kids of all ages. Sign-up for a beginner class.
Yang Taekwondo, 39 East 30th Street, 3rd & 4th Floors, (212) 213-860, @yang_taekwondo
Offering a comprehensive martial arts education, Yang Taekwondo has adult and kids programs. Explore the class schedule.
Arts, Books, & Theater
Center for Book Arts, 28 West 27th Street, (212) 481-0295, @centerforbookarts
Center for Book Arts (CBA) offers a variety of events and workshops for kids to learn about the craft of bookmaking.
Rizzoli Bookstore, 1133 Broadway, (212) 759-2424, @rizzolibookstore
Browse and shop an amazing children's books section at Rizzoli, a longstanding bookstore in the neighborhood with author readings and events. Check out puzzles and children's art sets as well.
TADA! Youth Theater, 15 West 28th Street, (212) 252-1619, @tadatheater
If your children love acting or are interested in theater, look no further. During the midwinter break from February 20-24, kids ages 5-9 can participate in a fun School Break Camp.
Header & Thumbnail Photo Credit: Lego