Find a New Hobby in the Neighborhood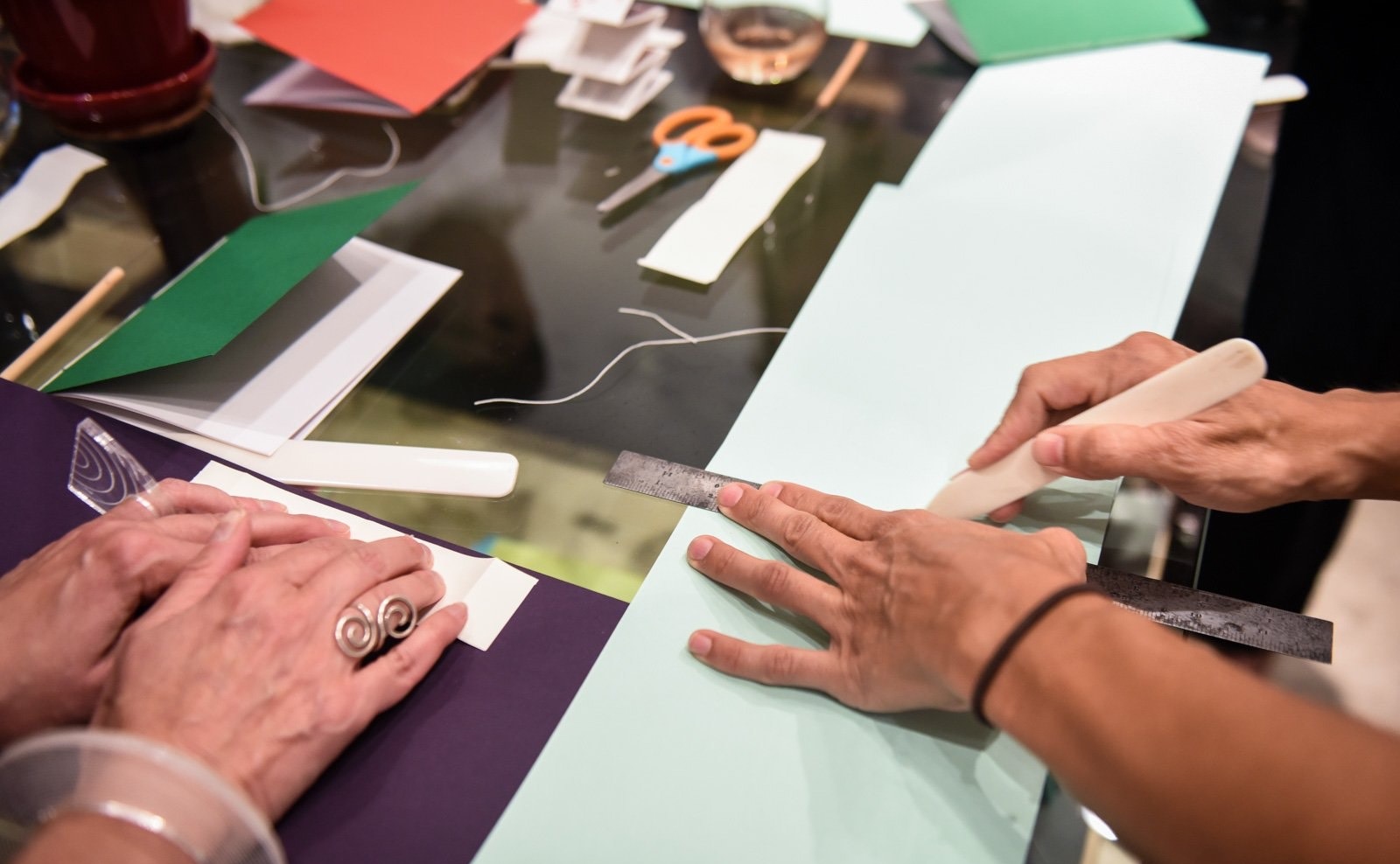 Discover a new hobby this year! Flatiron & NoMad has several activities that can be great hobbies for both adults and kids. We've rounded up fun offerings from cooking classes to kids activities.
Go On a Culinary Adventure
BLACKBARN, 19 East 26th Street, (212) 265-5959, @blackbarnrestaurant
At the farm-to-table restaurant, sign-up for experiences such as Soufflé Making, Wine Tasting, and Whiskey Tasting Classes.
Dominique Ansel Workshop, 17 East 27th Street, (212) 901-1015, @dominiqueanselworkshop
Bake with Chef Dominique Ansel through online classes and learn how to make pies, croissants, and French classics.
Eataly, 200 Fifth Avenue, (212) 229-2560, @eatalyflatiron
Within La Scuola di Eataly, pick from a variety of workshops and learn how to make Italian cuisine classics such as fresh pizza and pasta.

Il Fiorista, 17 West 26th Street, (646) 490-8240, @ilfioristanyc
The restaurant Il Fiorista hosts cooking and floral design classes in their Flower Room, an active community space. Check out upcoming classes, including The Development of the Modern Cocktail.
Flatiron Room, 37 West 26th Street, (212) 725-3860, @theflatironroom
The popular whiskey bar offers spirits classes for all levels of enthusiasts, including World Whiskey Class, Whiskey 101, and Luxury Whiskey.
Milk Bar, 1196 Broadway, (347) 974-4975, @milkbarstore
Roll up your sleeves and experience how to make a beautiful and delicious cake at the flagship bakery Milk Bar with an in-store classroom.
Scarpetta, 88 Madison Avenue, (212) 691-0555, @scarpettarestaurants
Head to the Italian restaurant Scarpetta for VINVINO Wine Classes, a series of interactive wine classes by Alessio de Sensi. Learn the history of winemaking while sampling four wines and enjoying cheeses, charcuterie, and accompaniments.
Fun for Kids
Museum of National Mathematics, 11 East 26th Street, (212) 542-0566, @momath1
The Museum of National Mathematics (MoMath) offers multiple in-person and online classes for children of all ages to learn about the fun and interactive world of math.
Poster House, 119 West 23rd Street, (917) 722-2439, @posterhousenyc
The museum dedicated to posters hosts children's programming each month with Poster Kids featuring art-making workshops. Admission is free for children 18 and under.
TADA! Youth Theater, 15 West 28th Street, (212) 252-1619, @tadatheater
Since 1984, kids have taken the stage at TADA! Youth Theater. Available for different age groups, children can sign-up for week-long school break camps or spring semester classes.
Sports & Fitness
Premier Indoor Golf, 1 East 28th Street, 3rd Floor, (646) 657-0174, @premierindoorgolf
Practice your swing at Premier Indoor Golf with expert teaching with PGA Director of Instruction Steve Pietsch. Book your 30-minute or 1-hour private lesson.
Tiger Schulman MMA, 688 Sixth Avenue, (646) 396-3303, @tsmma_chelsea
The martial arts studio features kickbox classes for adults and karate classes for kids of all ages. Sign-up for a beginner class.
Yang Taekwondo, 39 East 30th Street, 3rd & 4th Floors, (212) 213-860, @yang_taekwondo
Offering a comprehensive martial arts education, Yang Taekwondo has adult and kids programs. Explore the class schedule.
Arts & Crafts
Center for Book Arts, 28 West 27th Street, (212) 481-0295, @centerforbookarts
Center for Book Arts (CBA) offers a variety of workshops to learn about the craft of bookmaking. Explore upcoming in-person and virtual classes, including a Bookbinding with Thread, Paper, and Tape class.
Ikebana New York, 1133 Broadway, Suite 230, (212) 255-9769, @ikebananewyork
Learn the art of making Japanese floral arrangements at Ikebana New York with private lessons from Ikebana Master, Junko Miura.
Togei Kyoshitsu of New York, 5 West 30th Street, 3rd Floor, (212) 268-1711, @nytogei
Founded in 1994, the Japanese pottery studio offers classes in both hand building and wheel throwing. Sign-up for a One Day Class or Multiweek Classes.
Books, Languages, & Education
General Assembly New York, 10 East 21st Street #2, (917) 722-0237, @generalassembly
Offering classes for today's most in-demand skills and career guidance, sign-up for full-time or part-time courses, from Software Engineering to Digital Marketing taught by experts.
Rizzoli Bookstore, 1133 Broadway, (212) 759-2424, @rizzolibookstore
Find your next favorite read with Rizzoli Bookstore's Six-Month and Yearly Book Subscriptions in categories such as, Interiors & Architectures, Art & Artists, Fiction & Literature, Cooking & Entertaining, Children's Books, Fashion, and Rizzoli Publications Illustrated Books.
Sign Language Center, 39 East 30th Street, (212) 570-0075, @signlanguagecenter
Open to all students of all levels, learn American Sign Language (ASL) at Sign Language Center through group workshops and private tutoring. View class schedules and sign-up for in-person or online.
Header & Thumbnail Photo Credit: Center for Book Arts